Learn Medical Spanish for Free | Lessons & Terminology Downloads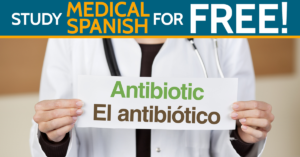 Our goal is to help you learn medical Spanish for free!
Please use and share these free tools to learn medical Spanish terminology…
These monthly downloads are completely free, get yours today and share this page with your colleagues & coworkers who want free medical Spanish terminology as well!
We package up a new set of medical Spanish terms every month just for you! Some months we'll publish free medical Spanish lessons as well (that are individual lessons of larger online medical Spanish courses). Enjoy!
Instructions to download your free medical Spanish learning tools:
Click on the image to download the free tool for a given month. Complete the form and get your free download!
Scroll down this page to see previous months free learning tools
Share this page with your friends and colleagues who are trying to learn Spanish

---
Febrero, 2018
Discussing Diagnoses in Spanish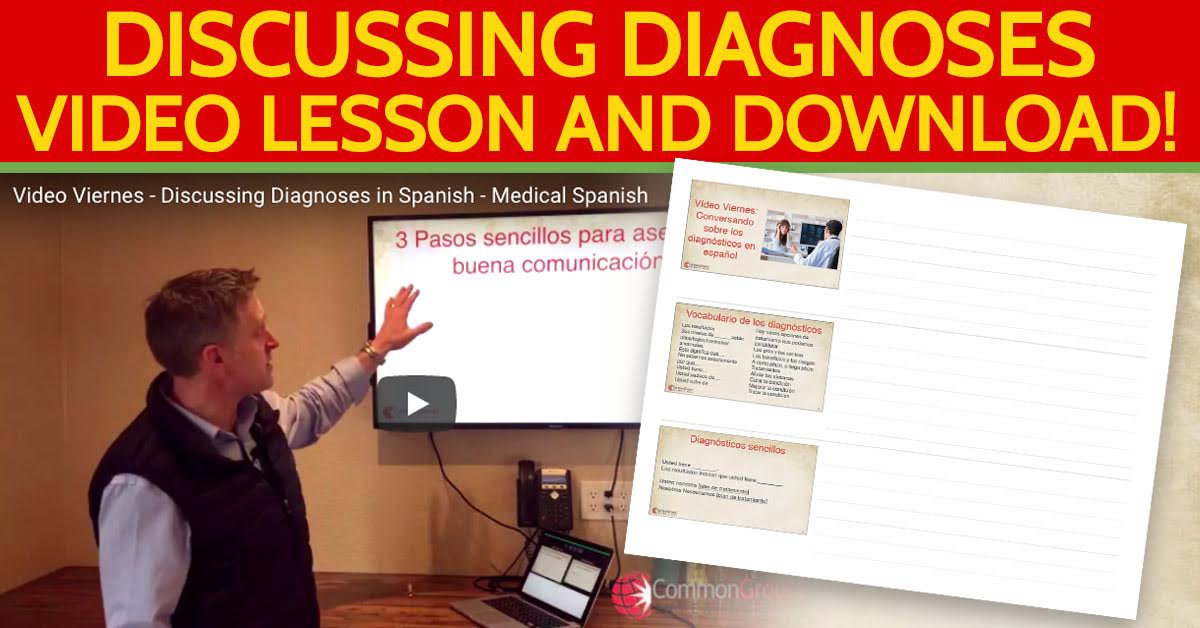 ---
Enero, 2018
 Knee Pain in Spanish: Symptoms, Exam, and Diagnosis
Special uses of ESTAR in Spanish (Verb To Be)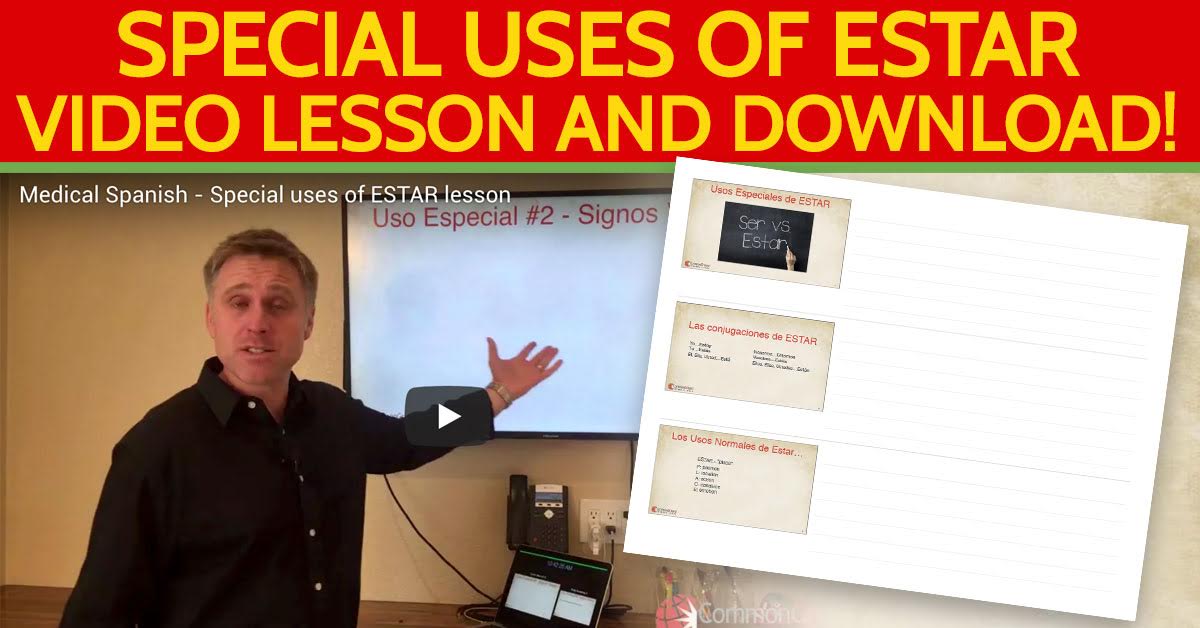 ---
Diciembre, 2017
Prenatal care in Spanish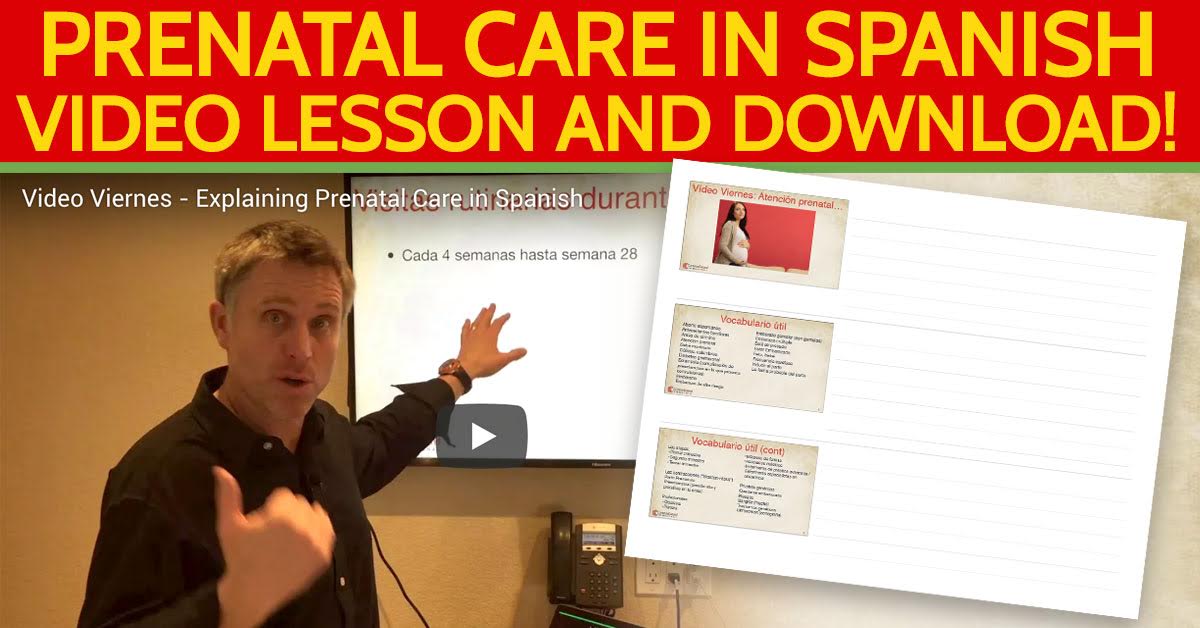 Ser vs Estar (Verb To Be) in Spanish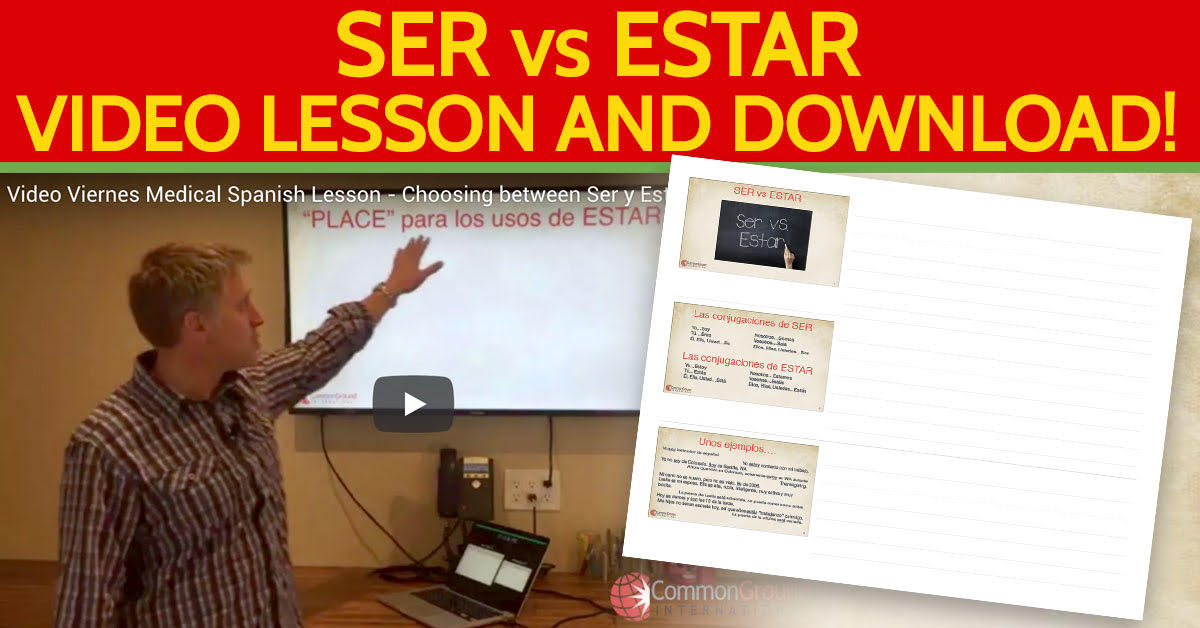 ---
Noviembre, 2017
How To Talk Through the Labor & Delivery Process in Spanish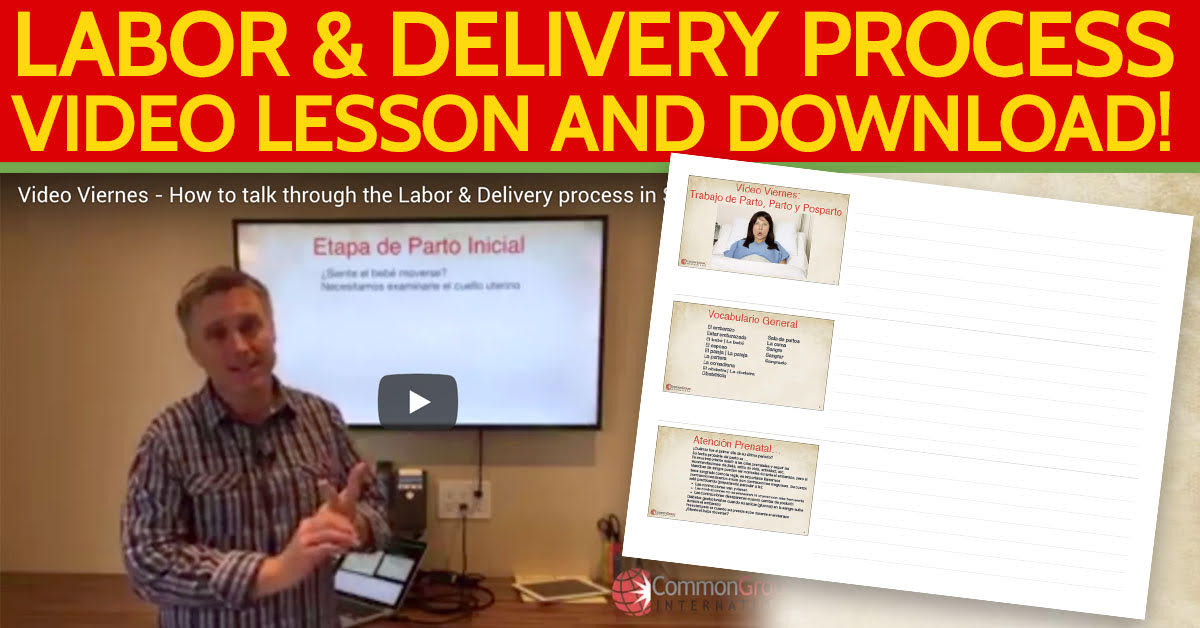 How to Evaluate Depression in Spanish using
SIG E CAPS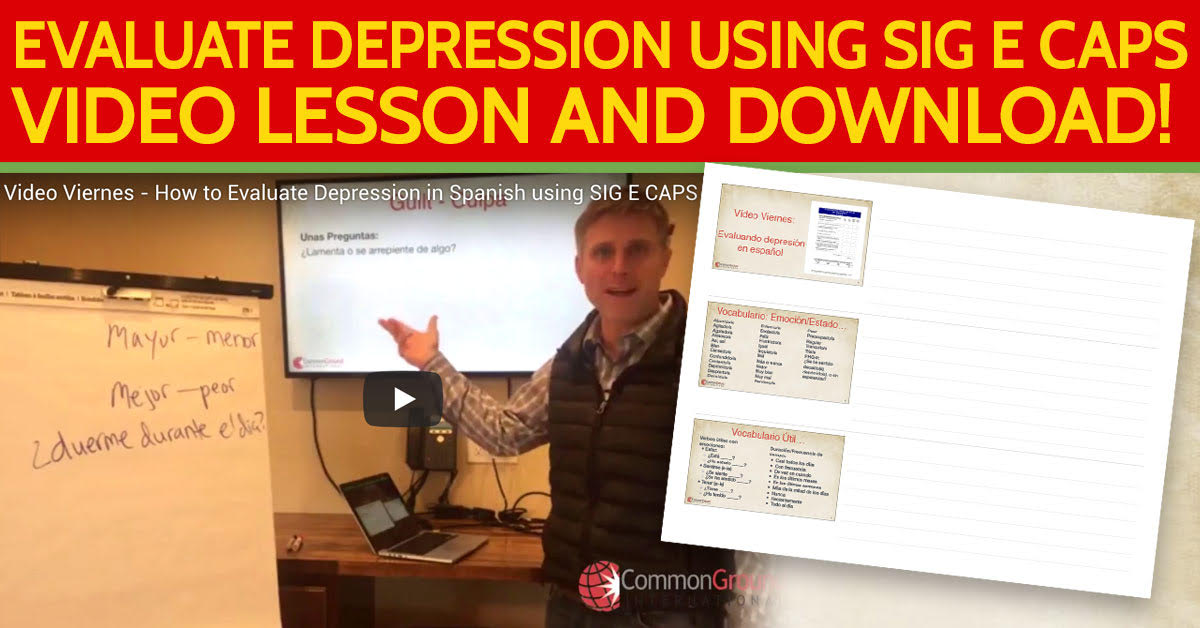 ---
Octubre, 2017
Explaining Depression Diagnoses & Treatments in Spanish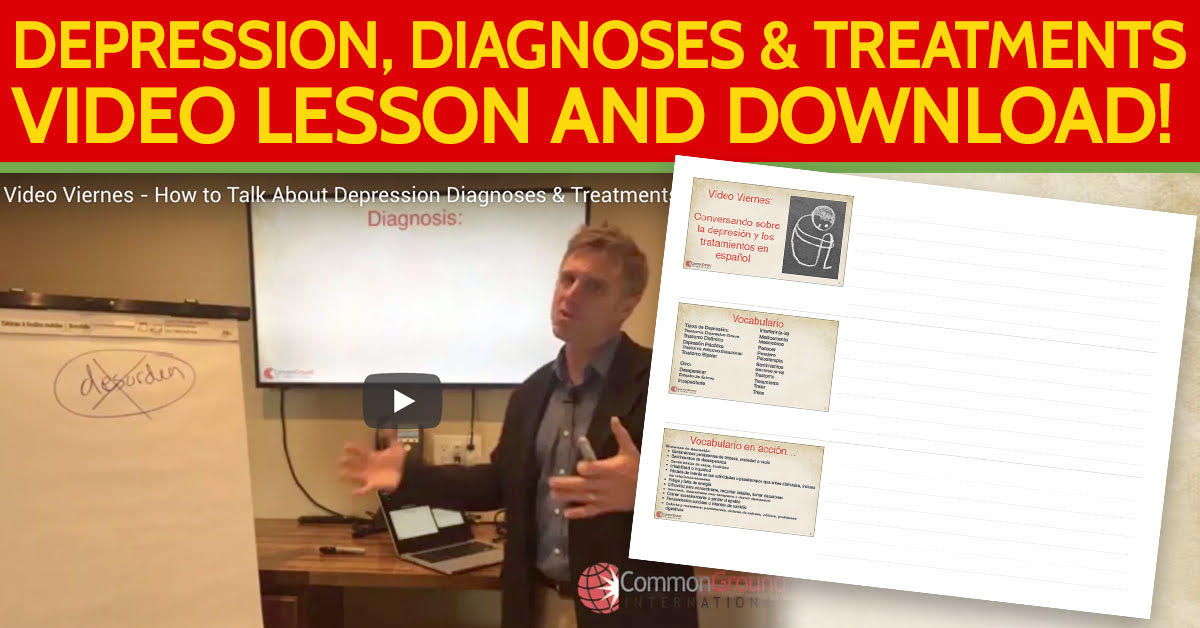 Talking About Growth Charts in Spanish

---
September, 2017
How to Explain the 10 Most Common Fall Season Illnesses in Spanish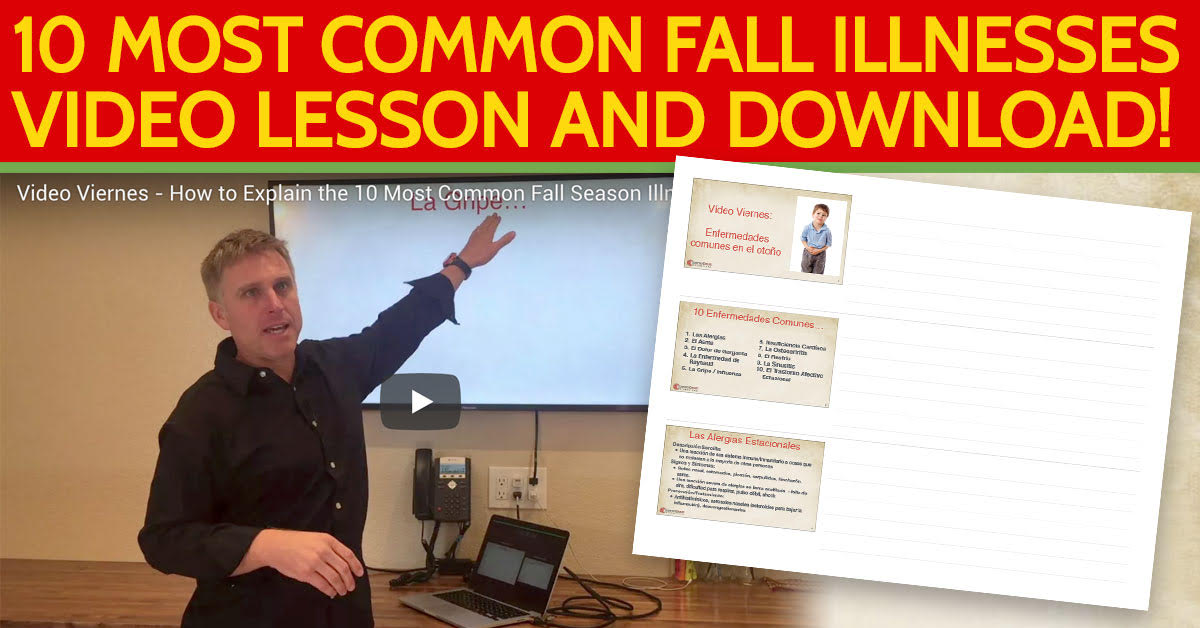 Explaining the Painful Shoulder Exam in Spanish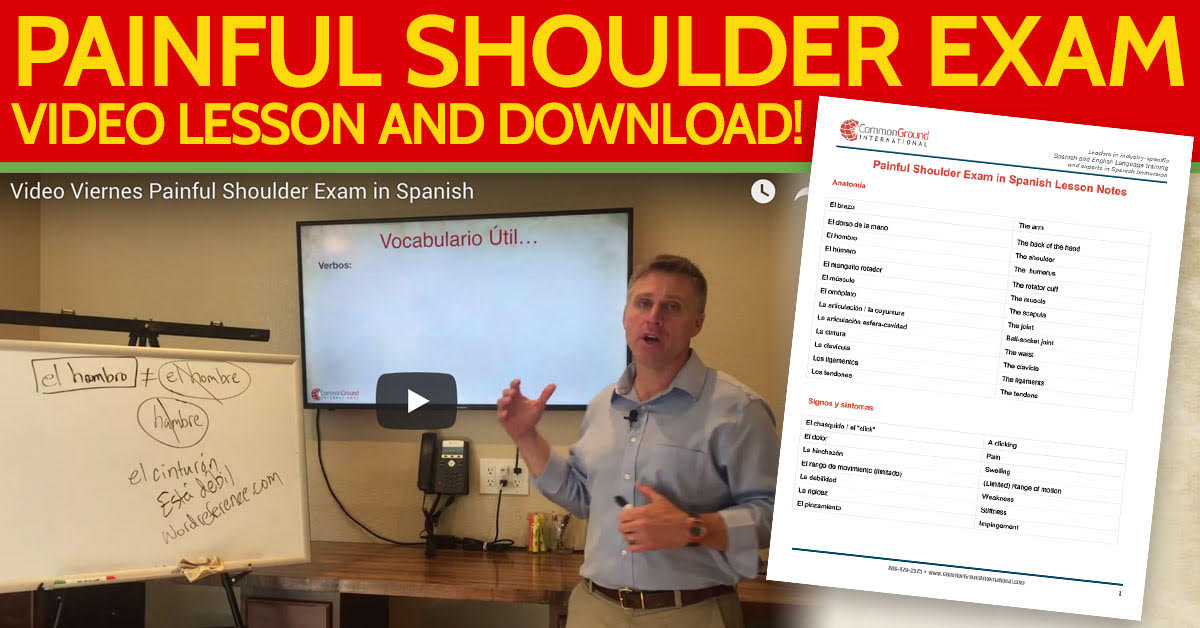 How to Explain Safe Sleep Recommendations
in Spanish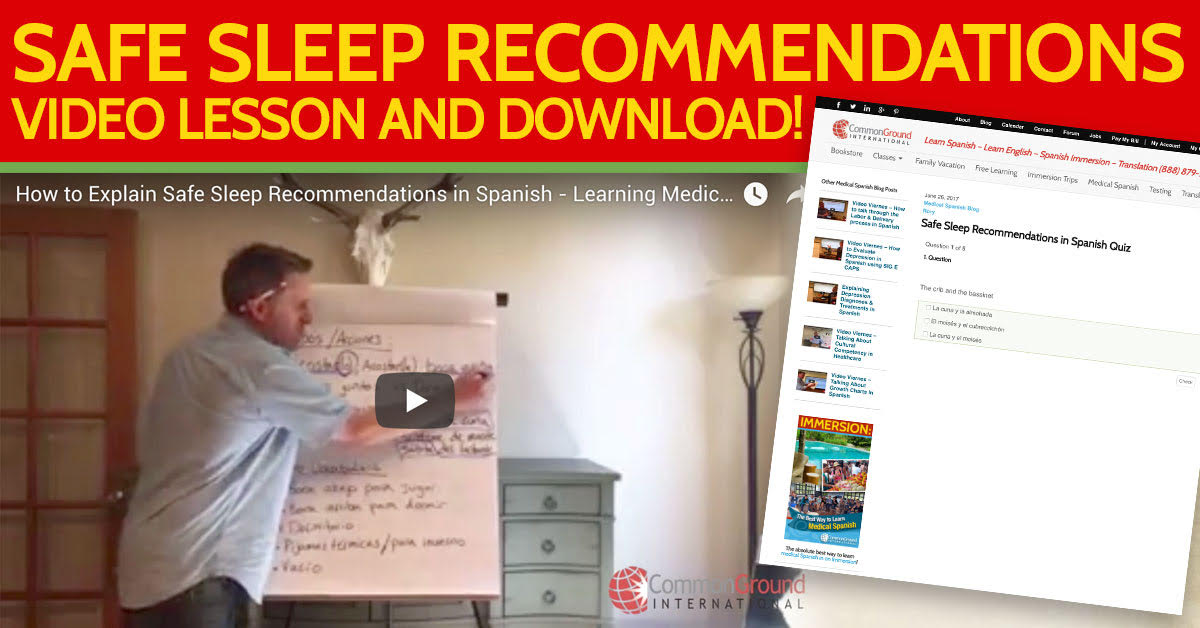 ---
August, 2017
How to Measure Blood Sugar Level in Spanish
Easy strategy for identifying gender (el or la) in Spanish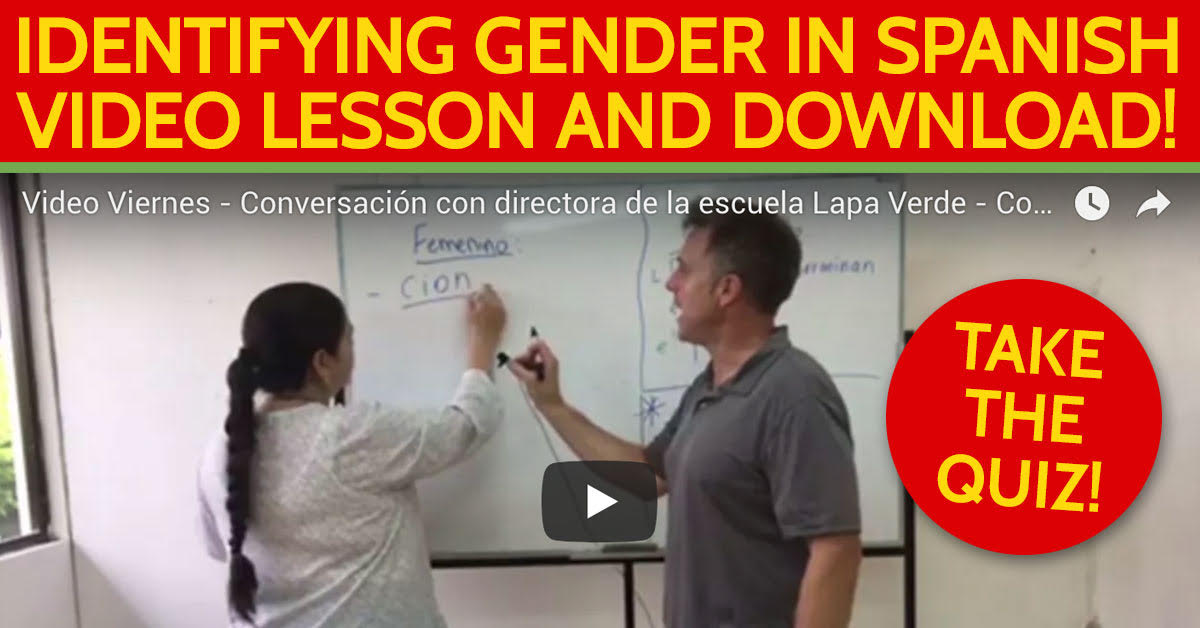 ---
July, 2017
Conversación en el hospital México de Costa Rica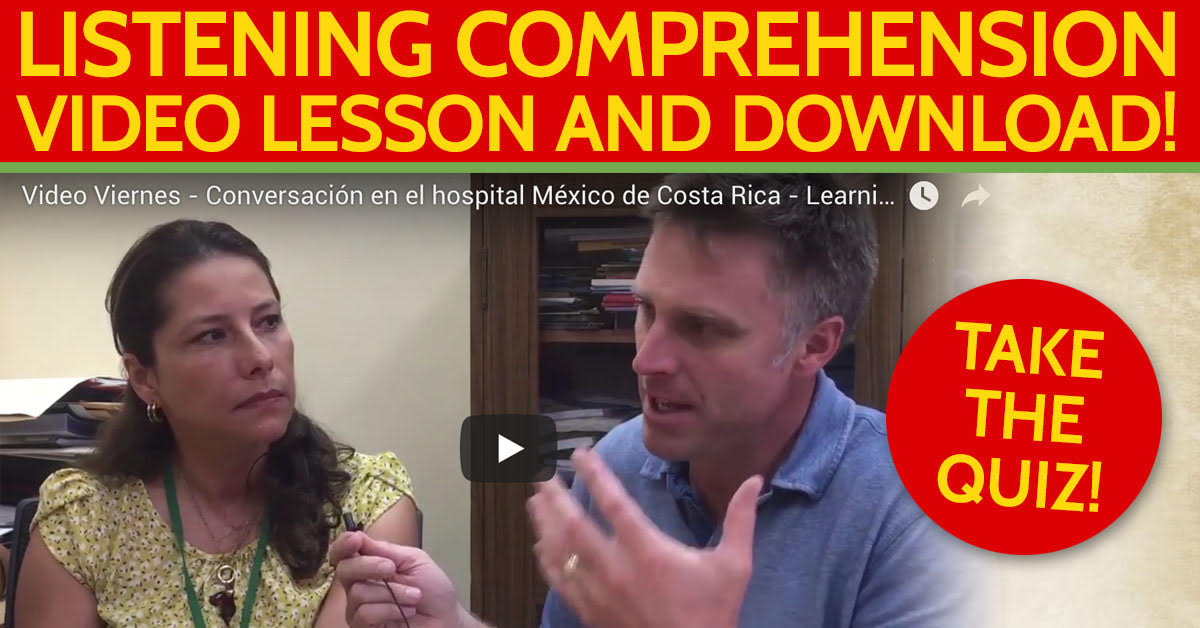 Conversación con la Directora de Enfermería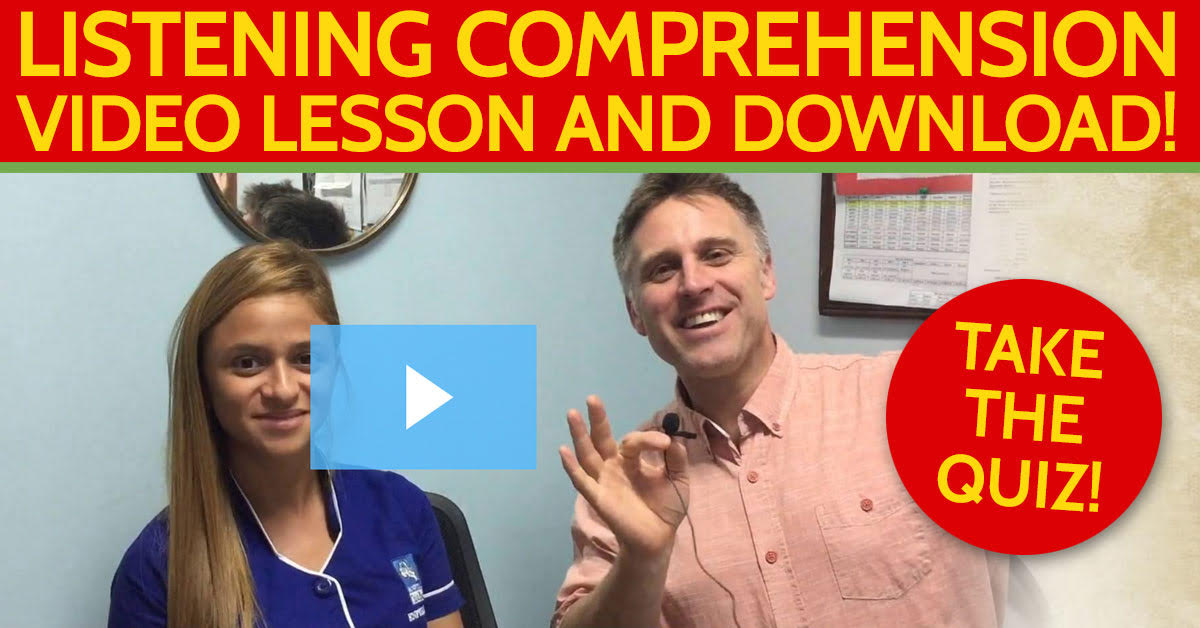 Conversación en la farmacia en Nicaragua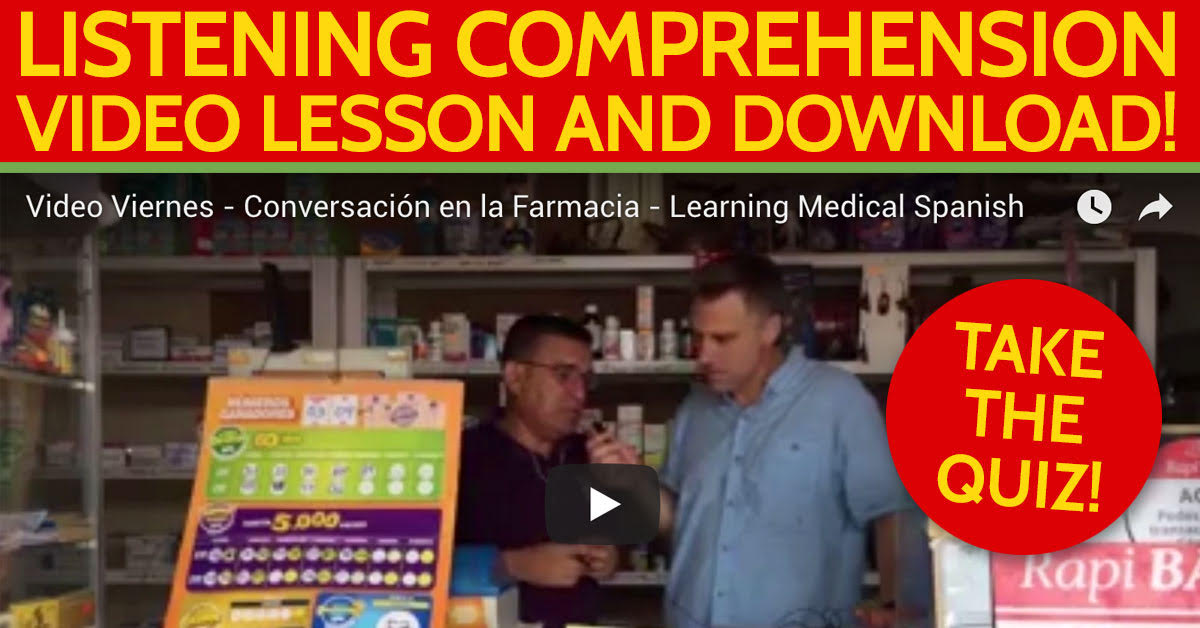 Indirect Object Pronouns in Spanish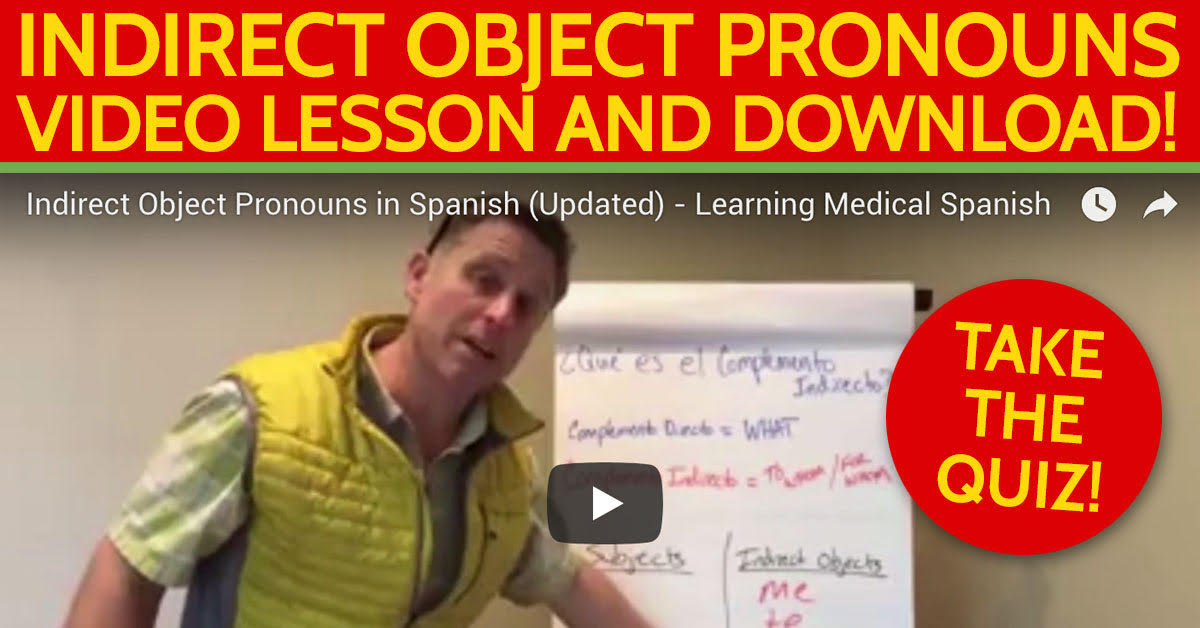 Eye, Foot & Kidney Tests in Spanish
Special Verbs in Spanish: cer-cir, ger-gir, car-gar-zar, guir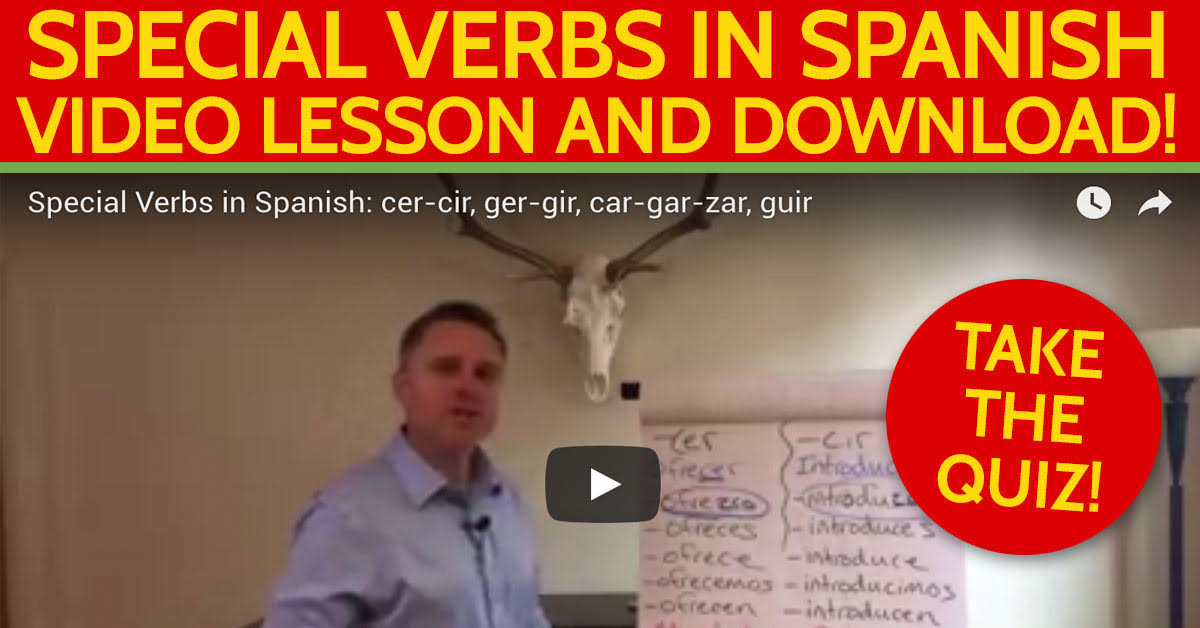 ---
May, 2017
How to Talk About Pain in Spanish: Dolor, Duele, Adolorido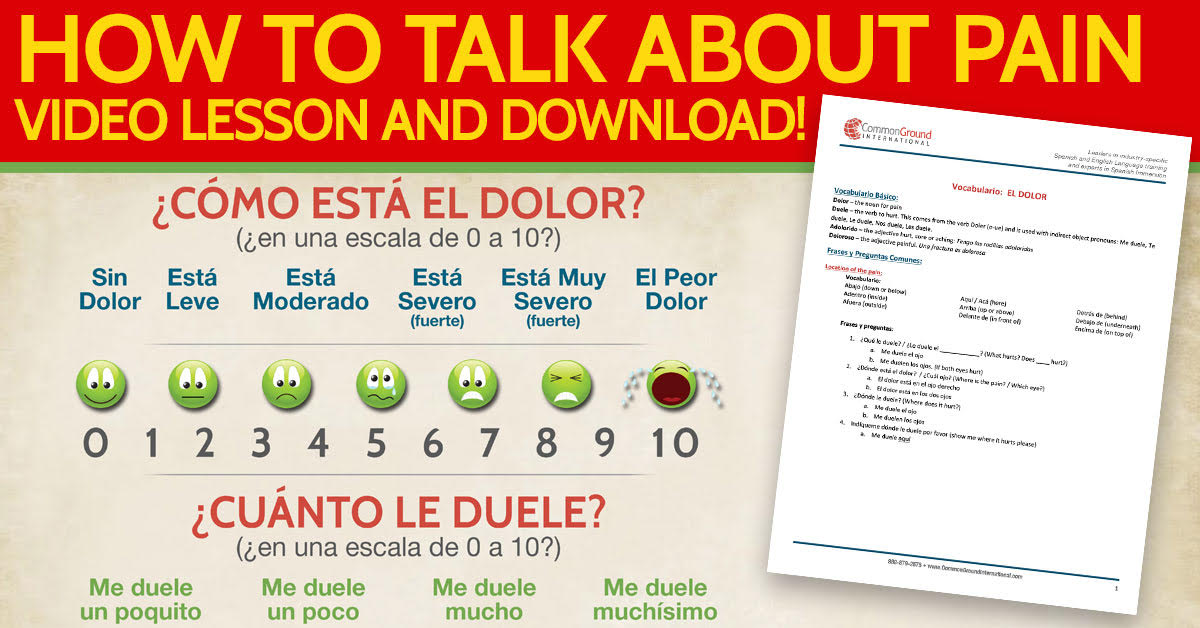 ---
April, 2017
16 Verbs & Useful Phrases for the Physical Exam in Spanish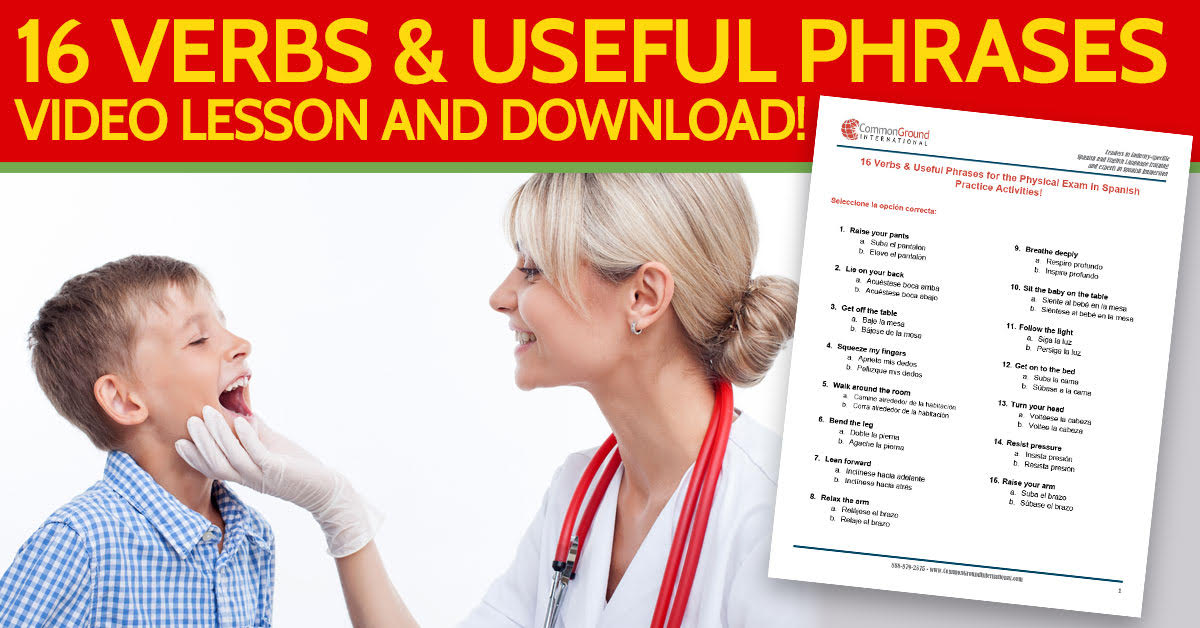 ---
March, 2017
10 Common Medical Spanish Mistakes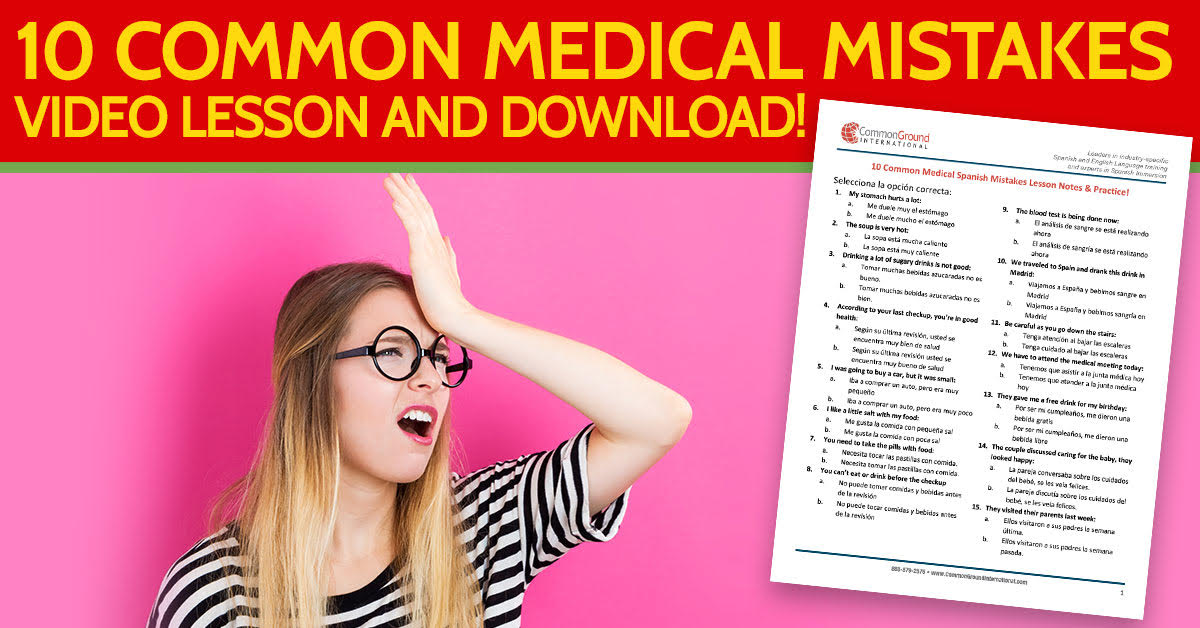 Verbs, Nouns & Adjectives that Describe Injuries in Spanish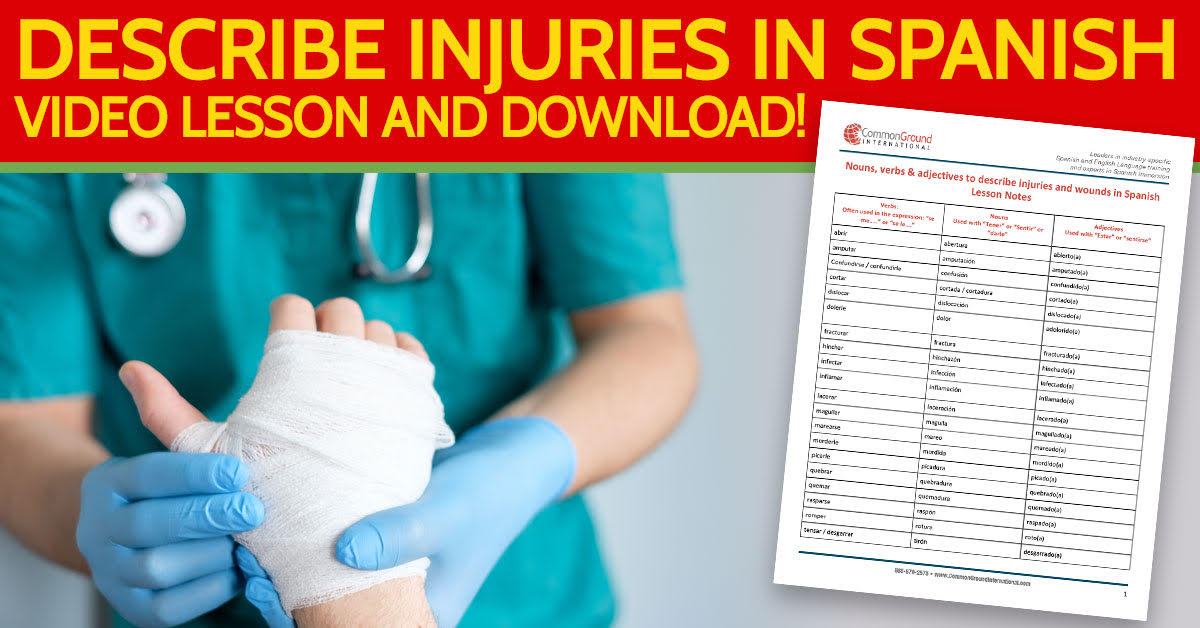 3 Ps of Hospital Nursing in Spanish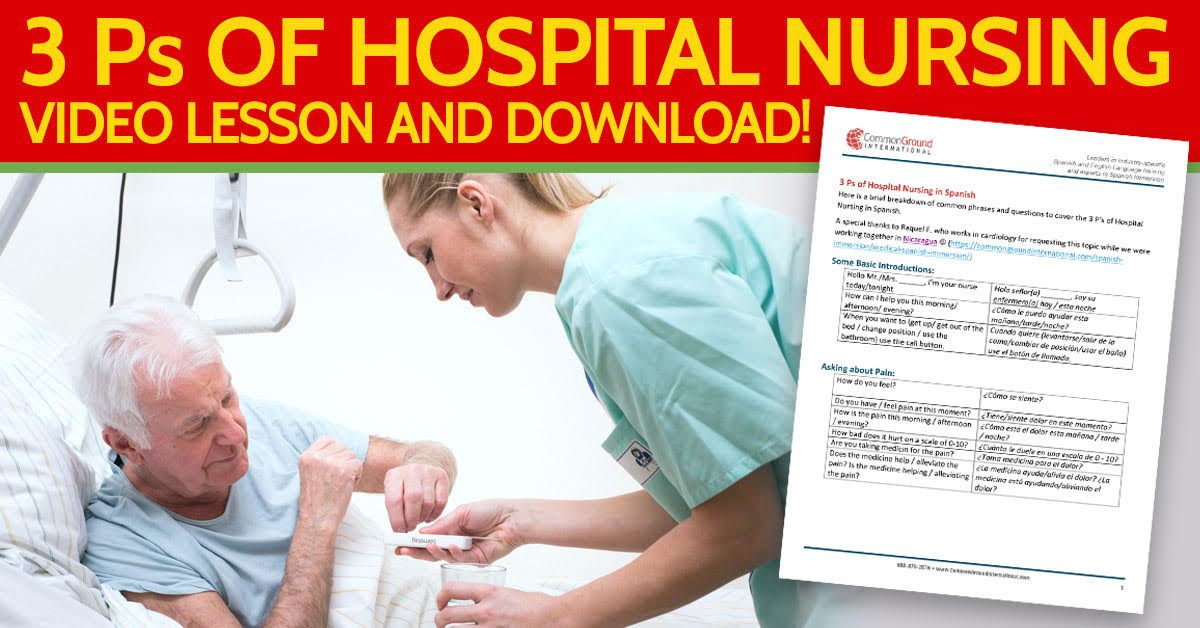 ---
February, 2017
Fall Prevention in Spanish – Useful Vocabulary To Learn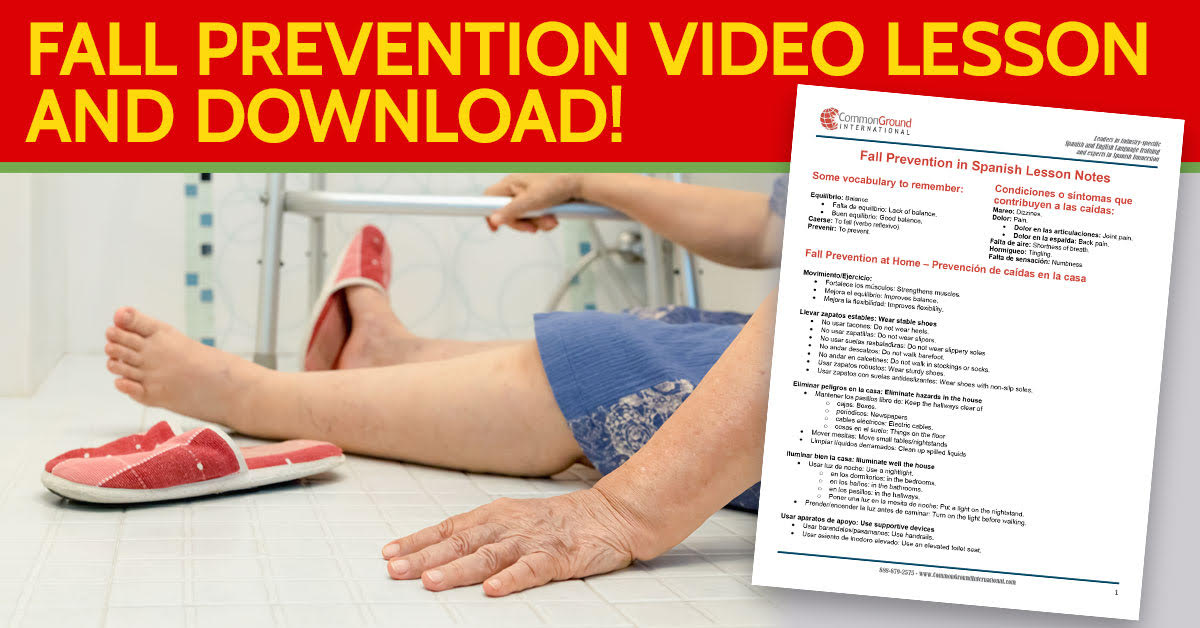 Active Listening, Empathizing & Summarizing Patient Complaints in Spanish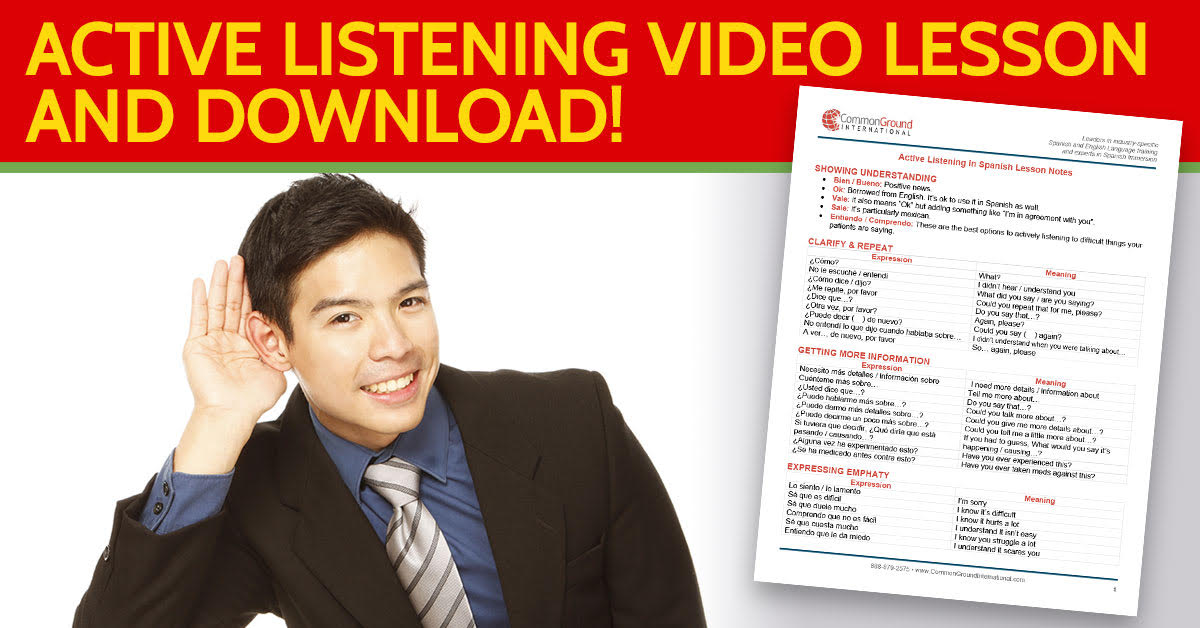 ---
January, 2017
How to Discuss Signs and Symptoms of Diabetes in Spanish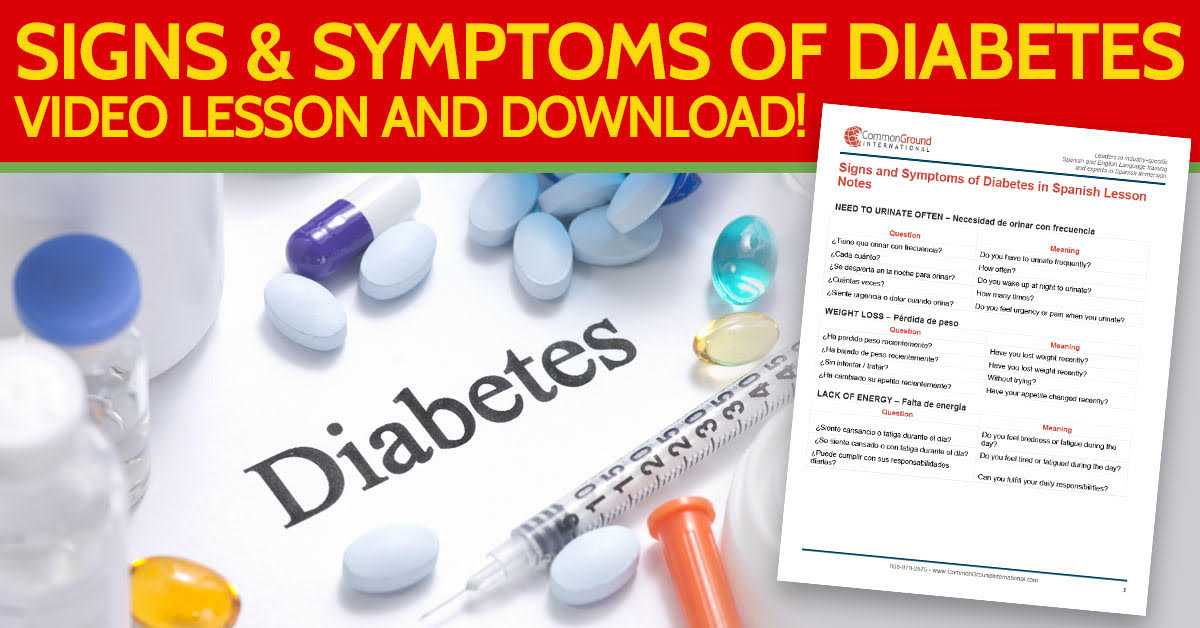 Cultural Tips for Women Providers Working with Male Latino Patients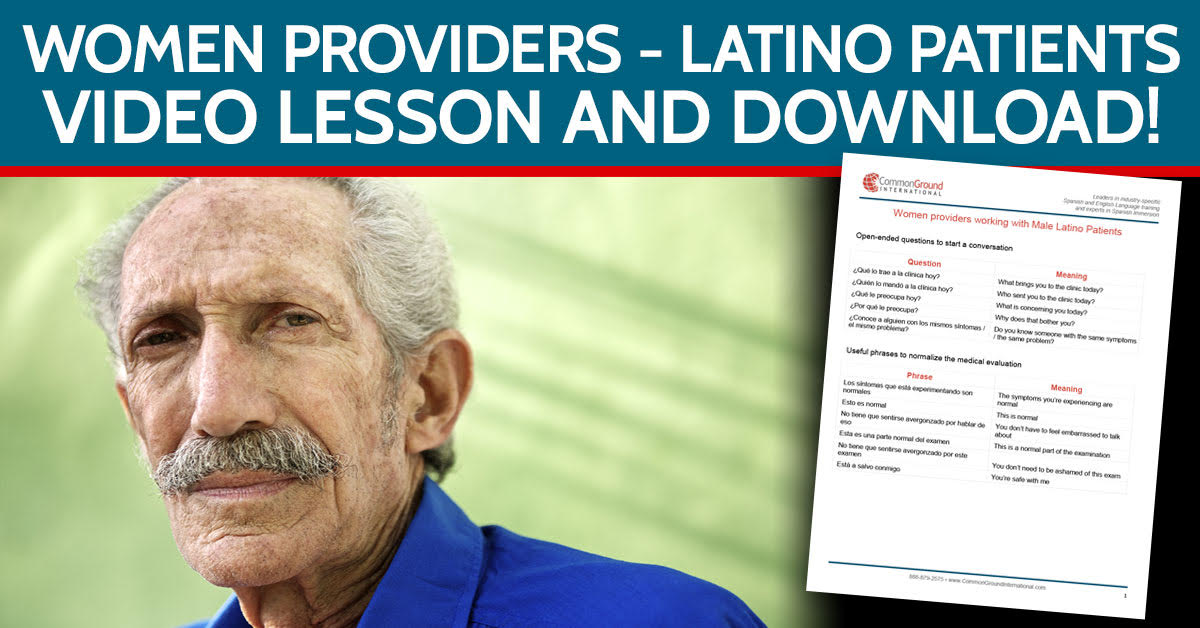 How to use OLDCARTS in Spanish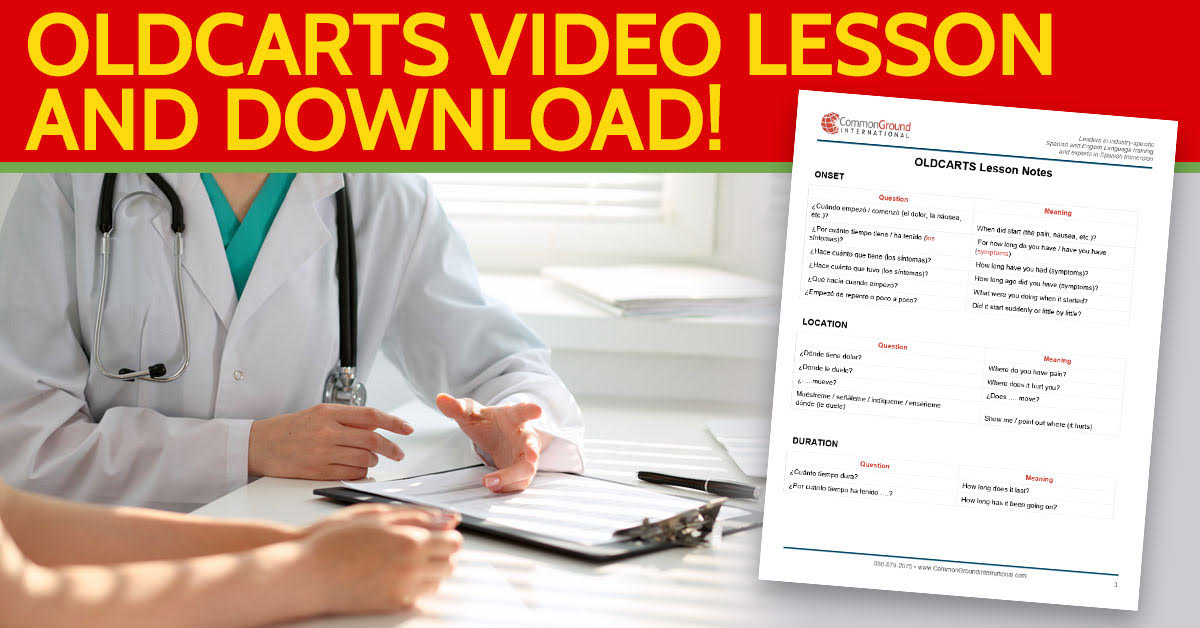 Vocabulary for Explaining 5-2-1-0 Diet in Spanish
Vocabulary for Screening Patients Using the SIG E CAPS Acronym

---
December, 2016
Vocabulary for Explaining A1C Tests and Results in Spanish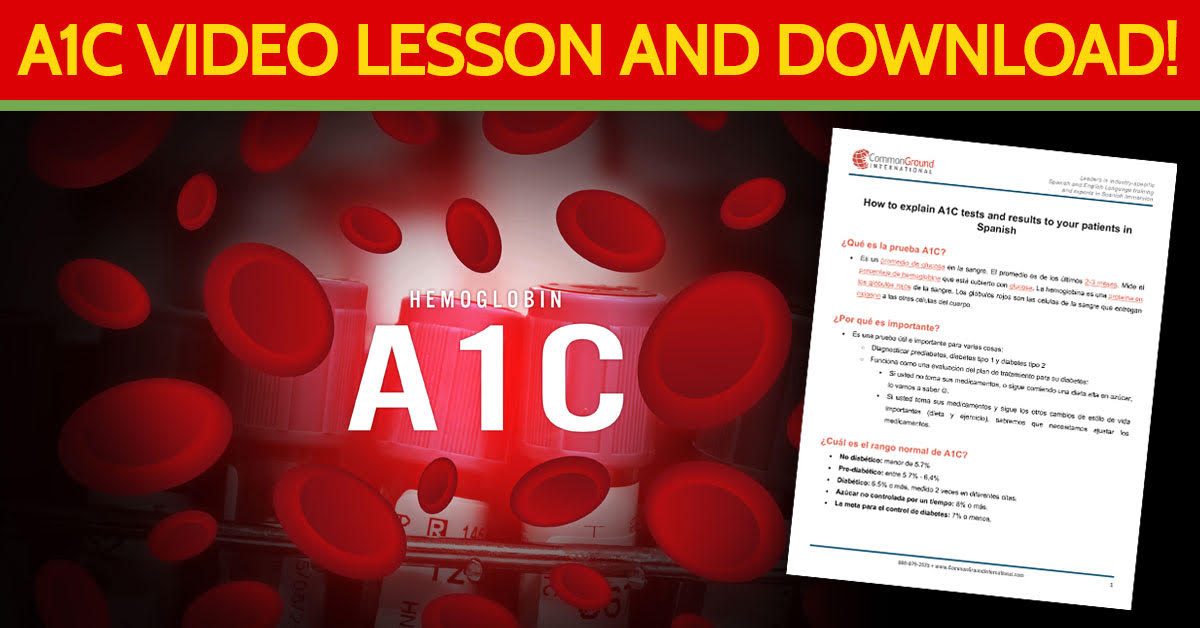 Vocabulary for Explaining HEENT Exam in Spanish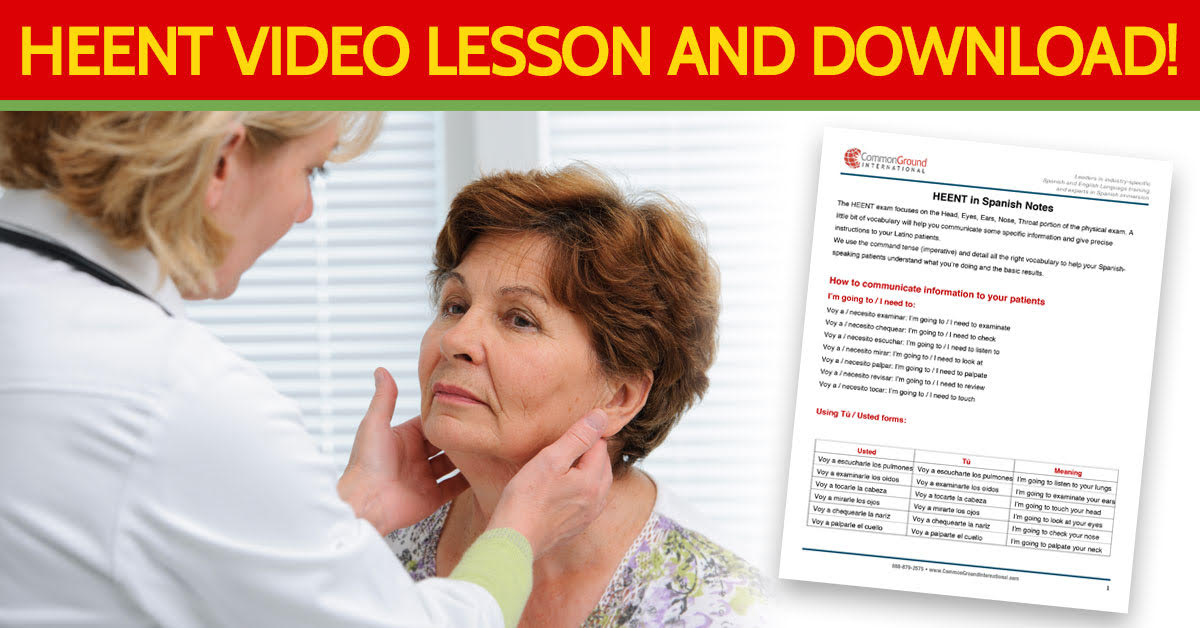 Explaining "Clean Catch" Urine Sample instructions in Spanish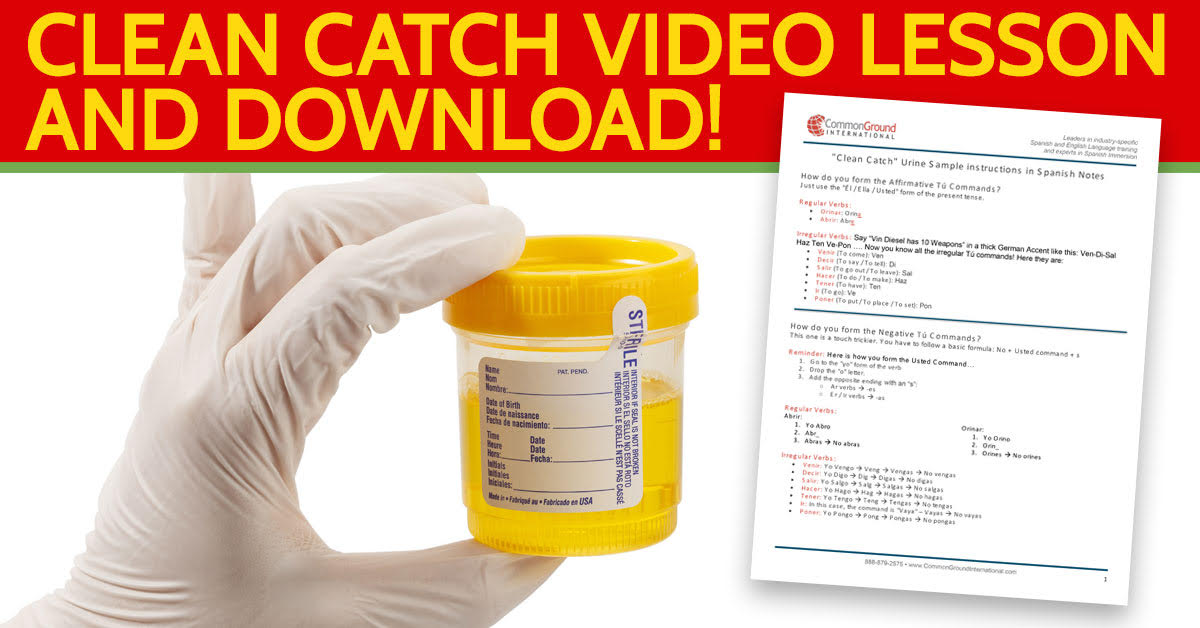 ---
August, 2016
Vocabulary for Discussing STDs in Spanish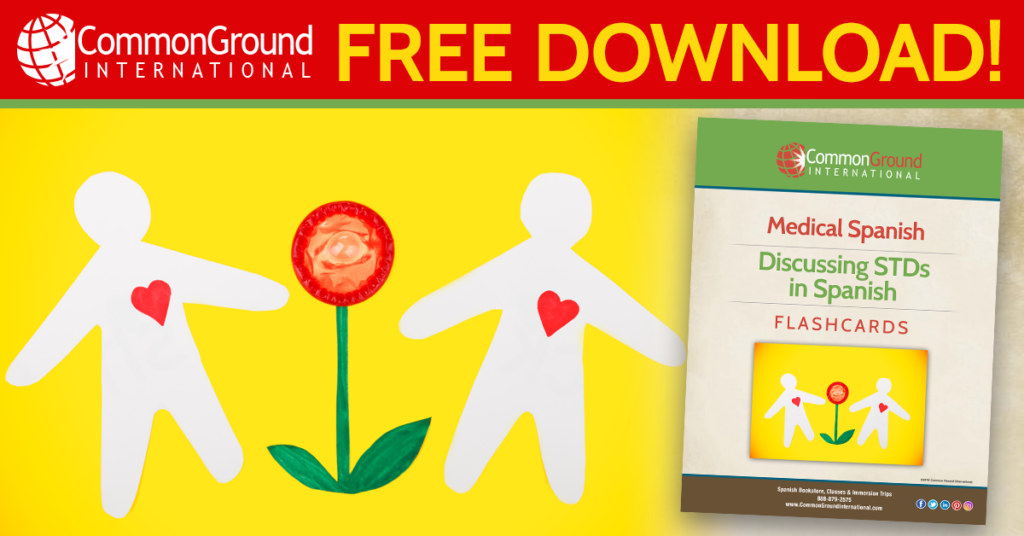 ---
March, 2016
Medical Spanish Pronunciation Lesson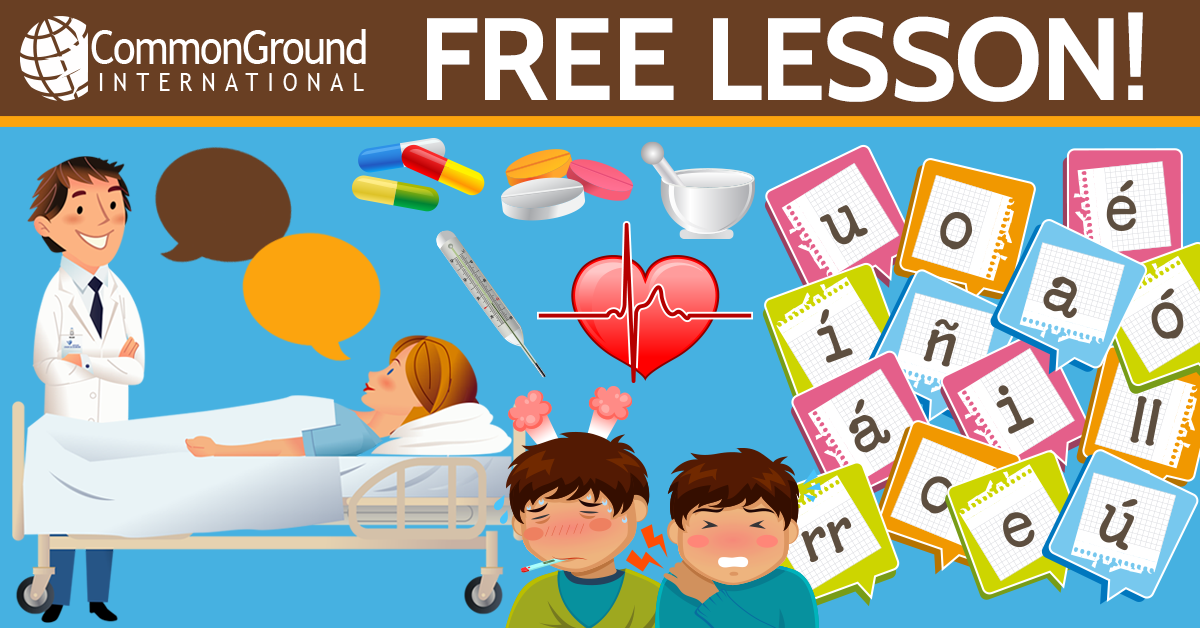 ---
February, 2016
Pharmacy and Dosing Instructions Flashcards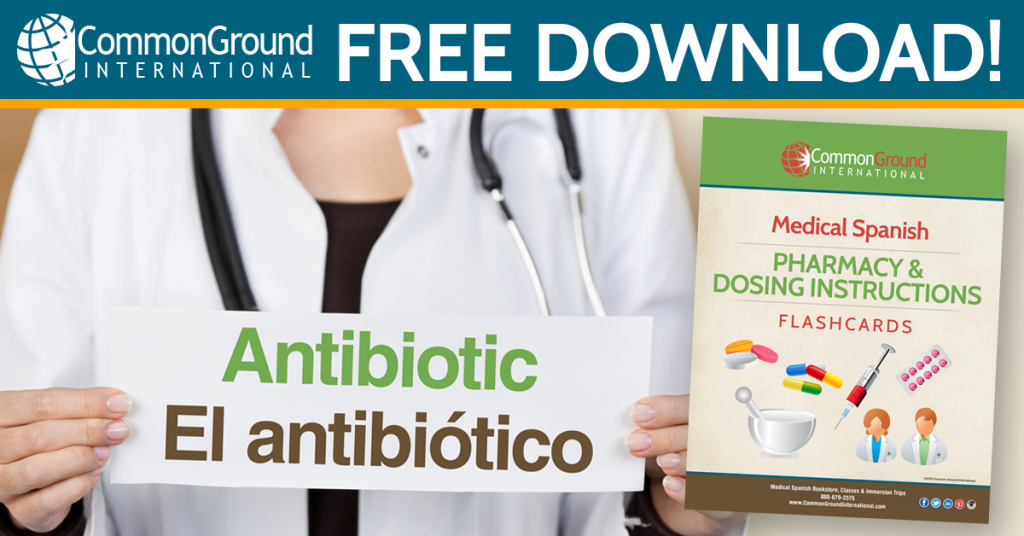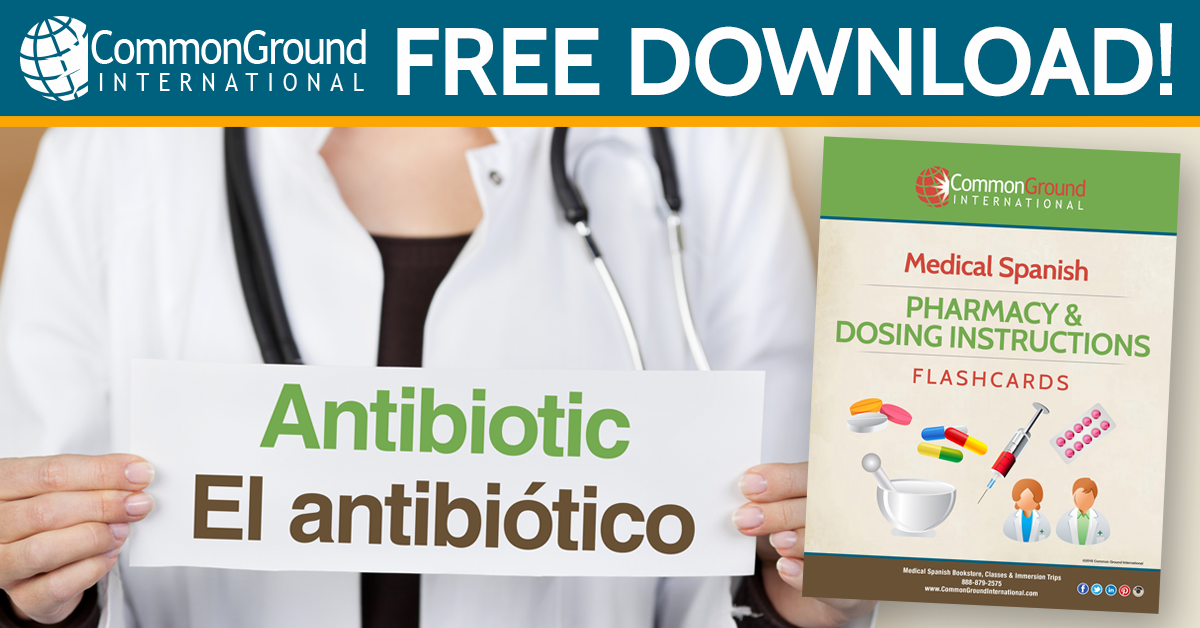 ---
January, 2016
Family and Family Conditions Flashcards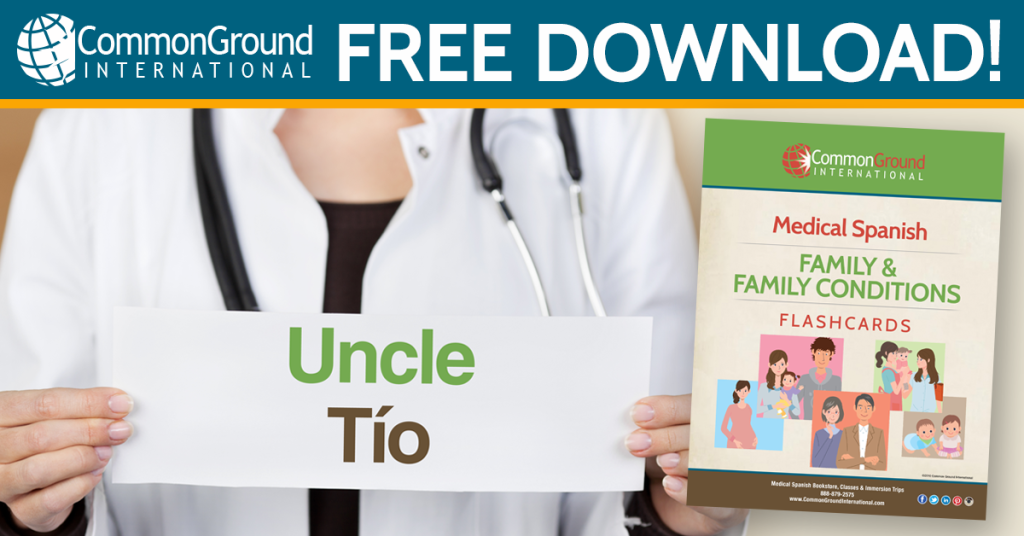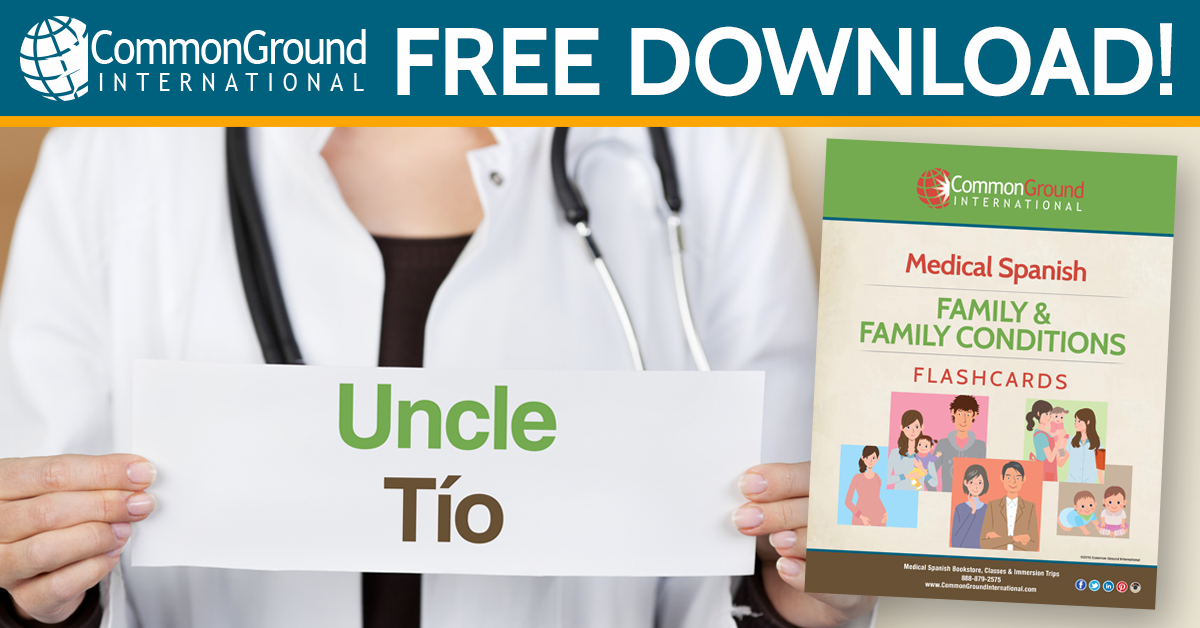 ---
 December, 2015
Signs and Symptoms Flashcards
We've compiled the most frequent signs and symptoms terminology in Spanish so that you can ask a question like: ¿Tiene ______? and understand patient answers when you ask: ¿Qué le pasa hoy?

---
 November, 2015
Ser vs. Estar Spanish Grammar Cheat Sheet
Ser and Estar are tricky verbs in Spanish. Mistakes don't always impede communication with your Spanish speaking patients; but it's great to get them right when you can!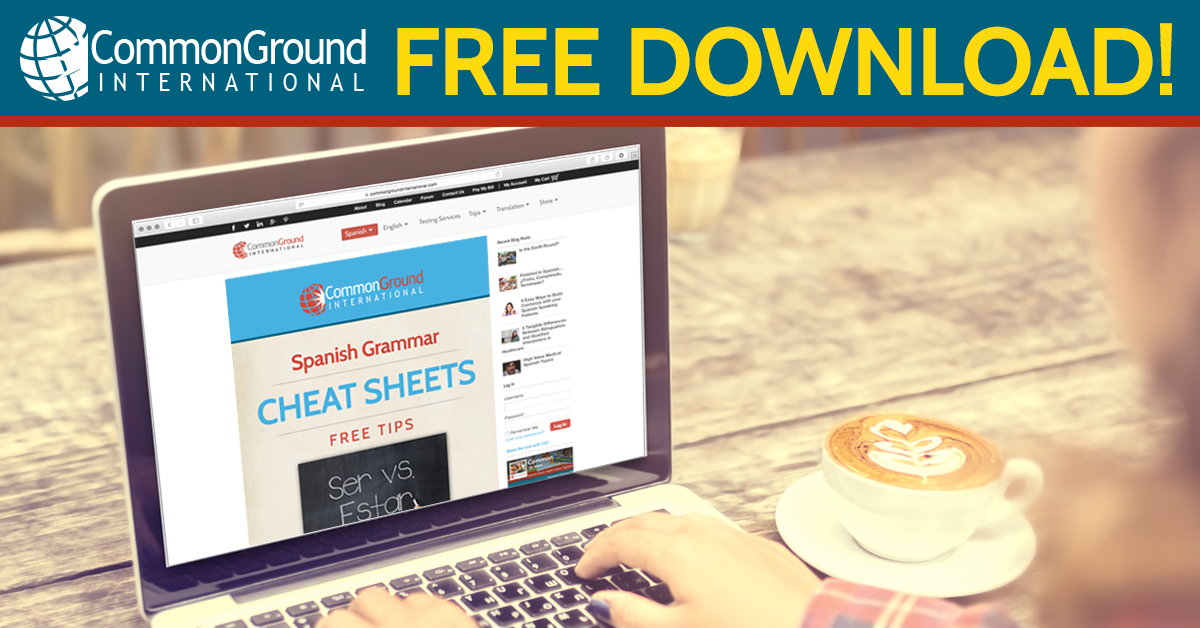 ---
October, 2015
Professions, Departments and Specialties Flashcards
You should never have to say "doctor de corazón" again and sound like a hillbilly in Spanish (no offense to my backwoods brothers and sisters 🙂 )- this flashcard set will help you learn the right terms for professions, specialties, and departments in your hospital!

---
September, 2015
Anatomy Flashcards
Buenas tardes señor Rodriguez, yo veo que usted tiene cálculos en los….eh…er…kidney-ohs. Don't be stuck adding Os and As to any word to try and make body parts sound Spanish – learn the real words! (btw: kidneys are riñones).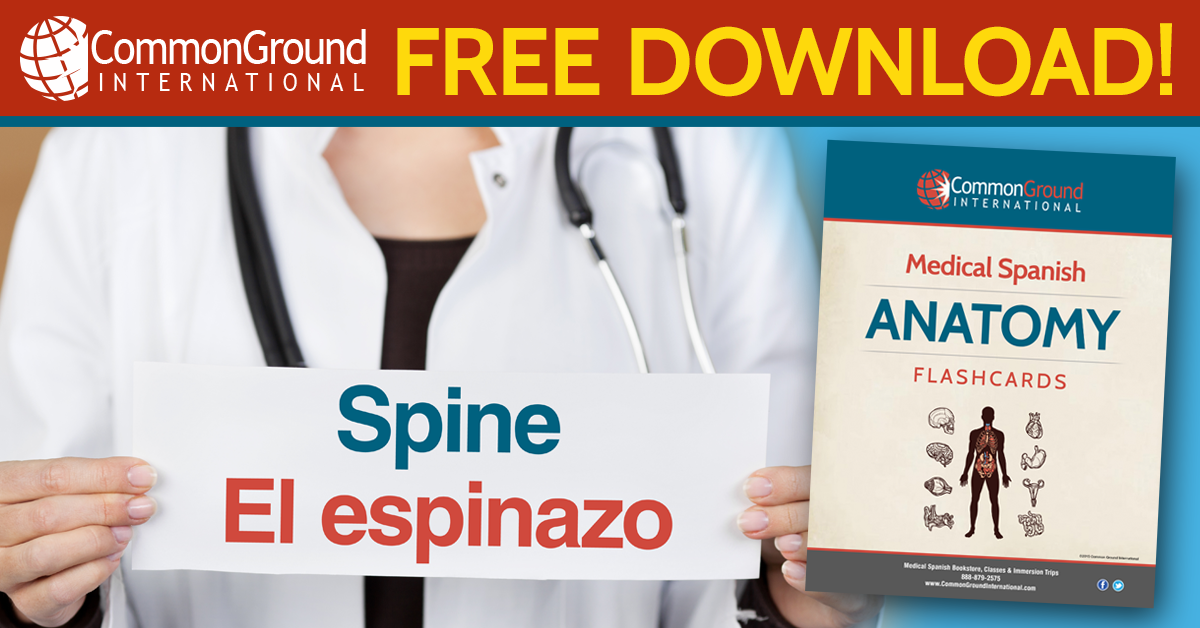 ---
 August, 2015
Medical Spanish Terminology Glossary
A pretty exhaustive list of medical Spanish terminology organized by specialty. This is a great 1,300+ term reference guide!

---
If you're looking for a formal medical Spanish course – we've got you covered too
Help us make a bigger difference, use the links below to SHARE this page with your healthcare friends & colleagues!
Btw: If you're working on learning Spanish for your healthcare career, we have the medical Spanish you need!