High School Spanish Immersion Trips in Costa Rica & Ecuador | Amazing Summer Student Travel Programs
12 Days Summer Spanish Immersion
Cuenca & Amazon
June 16-28, 2023 (+/- 1 day)
12 hours of Spanish Classes
5 days Amazon Spanish and Science backpacking adventure
Work with local biologists and geologists in Amazon
Soak in volcanic hot springs
Stand on the Equator at "Mitad del Mundo"
Learn about indigenous history and artisan crafts
The ultimate Spanish Adventure: Science, Culture & Backpacking
Possible to combine with Costa Rica programs
24/7 leadership, coordination & support by engaging program leaders
3 & 4 Week Summer Spanish Immersion Trips
Manuel Antonio, Santo Domingo, La Fortuna & Chocolate Farm
3 wk: June 29- July 20, 2023
4 wk: June 29 – July 26, 2023
up to 40 hours of small & personalized Spanish Classes
3 weeks host family stay & experience living like a local in a typical small town
"Bean-to-bar" organic chocolate farm experience: live, work & learn about sustainable technologies on rural chocolate farm
20-24 hours of community service projects at local schools
3 day beach excursion to Manuel Antonio National Park & beach
3 days packed full of adventure in La Fortuna around the Arenal Volcano
Hot springs, zip-line, hanging bridges, waterfall hike & swim
Salsa and Merengue dancing class & cooking classes
Possible to combine with Ecuador program
24/7 leadership, coordination & support by engaging program leaders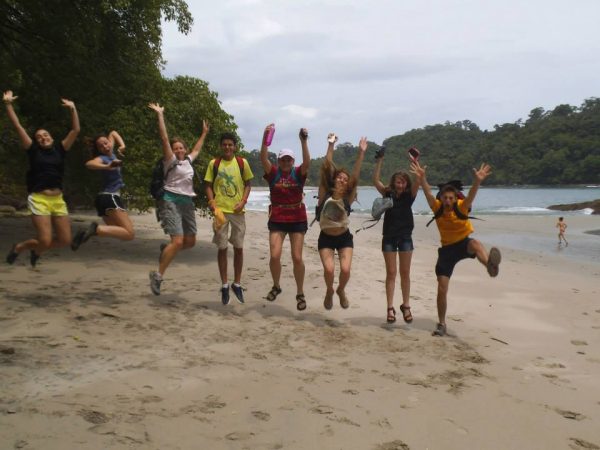 2-Week Summer Spanish Immersion
Manuel Antonio, Santo Domingo & La Fortuna
15 hours of small & personalized Spanish classes
1 week host family stay & experience living like a local in a typical small town
12-15 hours of community service projects at local schools
3 day beach excursion to Manuel Antonio National Park and beach
3 days of adventure in La Fortuna around the Arenal Volcano
Hot springs, zip-line, hanging bridges, waterfall hike & swim
Salsa and Merengue dancing class & cooking classes
Possible to combine with Ecuador program
24/7 leadership, coordination & support by engaging program leaders
COVID-19 Policies
Safe travel policies reduce COVID-19 risks to Common Ground travelers and to the communities that host us.
Learn More
This program fills on a first come, first served basis. Reserve a spot on the trip for 30 days – no obligation – no credit card, just 30 days to help you coordinate your schedule!
Reserve your seat for 30 days
There's no obligation, just give yourself some pressure-free time to make a decision!
This summer Spanish immersion trip is so much more than your average Spanish student travel for teens!
Students complete the program and are…
More mature & independent
Have a renewed sense of gratitude
Respectful of different ways of living, cultural perspectives
Gain a global perspective / outlook on life
Why travel with Common Ground in the summer?
Program leaders are onsite with participants 24/7 leading, guiding, debriefing this increible culture experience!
Our trip leaders have decades of experience, so we can focus completely on the student's safety, Spanish development and cultural experiences!
We offer the best language and cultural outcomes
High school students gain confidence in speaking Spanish, acquire independence, and an awareness of the global possibilities for Spanish in their futures.
We guarantee Spanish growth more than any other program available!
We're a Colorado-based family business with a clear track record of amazing Spanish immersion programs.
Since we're not a large corporate travel group, you can call us up at any time and get your questions answered immediately.
We have a LONG track record of combining safety, fun and learning to offer the best personalized Spanish Immersion Programs since 2003.
We prepare you before you travel
We help you prepare before you depart in our online, cutting edge pre-departure course. There is no guesswork, you can hit the ground running to avoid cultural and language learning obstacles and maximize your travel experience!
Earn College Credit while you travel!
Get up to 5 undergraduate university credits for all of the fun and challenging immersion work you'll do abroad.
Our trips are accredited for 200-level (2nd year) college credits as follows:
3 College Spanish credits for 2-week programs
4 College Spanish credits for 3-week programs
5 College Spanish credits for 4 week programs
Additional fees apply. Email Leslie for more information
Watch this info. meeting to learn more about this program.
Learn more about:
The fit factor: are you a good fit for this program?
How we vet host families and ensure that your teen is in a safe, fun and caring host family
How we place students in Spanish classes
How to travel to and from Ecuador and Costa Rica
Typical- daily schedules
Safety and Covid information
Expect the unexpected
Have an open mind
Your Spanish will improve but you'll be out of your comfort zone
Definitely do 4 weeks
Relax and enjoy it… it goes by so fast.
Various high school students
Space is limited! Register TODAY with your initial deposit.
Ecuador:
12-day Backpacking, Science and Spanish Adventure: June 16-28, 2023 (program open)
Costa Rica:
2-week Beach & Volcano Spanish Immersion Program in Costa Rica: June 29 – July 13, 2023 (program open)
3-week Adventure Spanish Immersion Program in Costa Rica: June 29- July 20, 2023 (program open)
4-week Adventure Spanish Immersion Program in Costa Rica: June 29 – July 26, 2023 (program open)
Nora's experience on the program – a montage of clips
COSTA RICA Spanish Immersion Trip – Summer Student Travel Program
Our High School Spanish Immersion trips in Costa Rica are specifically designed to improve your Spanish skills and help you gain cultural understanding. Meanwhile, you earn at least 15 service learning hours and experience the beauty of Costa Rica.
This program is the best because it's a perfect blend of Spanish Immersion and Adventure. It combines Spanish classes, volunteer work, host family living, and visiting the hot spots in Costa Rica (beaches, volcanoes, hiking, zip lining, waterfalls, toucans, sloths, etc.).
Host Family Lodging with no English – Spanish Only.
Host families keep you speaking Spanish 24/7 during your Spanish immersion program so that you learn cultural insights that you would never pick up if you stayed in a hotel. Additionally, the host families go through a rigorous vetting process as they are an integral piece of this program.
Community Service projects that we complete in Spanish.
Spanish and humanitarian work mix to create the ultimate learning opportunity, not just about Spanish but about life! This is a fantastic way for you to lend a hand to those in need while speaking Spanish to meet real objectives. Yes, you may find service learning projects on other student travel programs. However, they are rarely are they "language-rich" – meaning you have to accomplish real objectives in Spanish to complete the project. Other student travel programs have a difficult time focusing on Spanish because it's more difficult. Additionally, their leaders may not be Spanish teachers willing to capture teachable moments throughout the program.
Spanish Classes which are taught by Native Spanish Speakers.
When you participate in a true immersion program, you need daily Spanish classes. They help you sort out all the fast-paced language you hear day to day while on immersion. It's difficult to make sense of everything as it comes, so we integrate classes into your Spanish immersion program in order to maximize all the day-to-day learning you're doing. Since most other student travel programs don't have an intentional language immersion focus, there's no need for class!
Adventure Travel to hotspots – in Spanish.
Costa Rica is possibly one of the most exciting (and safest) places to travel in Central America. Therefore, every Spanish immersion trip to Costa Rica should include some experiences at the beach, visiting volcanoes, and trekking through the rain forest. This is usually the strength of other student travel programs. However, we add to the experience by integrating Spanish language into every aspect of our adventures.
Space is limited on this Costa Rica Spanish Immersion trip. Programs regularly fill…
Costa Rica Summer Student Travel Program Itinerary: 2, 3, 4 weeks
Check out this basic itinerary to get an idea of what you will be doing:
| Program Day | Spanish Immersion Student Travel Activities |
| --- | --- |
| Day 1 | Arrival day: Travel to Costa Rica Meet the group Onsite orientation |
| Days 2-4 | Pacific Beach & National Park Excursion: Team Building activities in order to get to know other students and set program & individual goals Guided National Park / Wildlife Hike so that we can learn about the rainforest flora & fauna with local guide in Spanish Surf lessons / Beach time |
| Days 5-11 | Spanish & Cultural Immersion week –> Spanish classes, volunteer work, host family living. Typical day during this portion is: 8am – 11:30am Volunteer work 3 mornings a week Cultural activity 1 morning a week Friday morning guided reflection, debrief and goal status 12:00 -1pm Group lunch 1:00 – 4:00 pm Spanish classes 4:00 – 5:00 pm Cultural class (Salsa & Merengue, cooking class, soccer game) Dinner and evening with Host family |
| Days 12-14 | Volcano Adventure Excursion: Hanging bridges tour Ziplining Guided wildlife hike Waterfall visit and swim in pools Volcanic hot springs night time volcano viewing |
| Day 15 | 2 week students depart Costa Rica 3 & 4 week students return to Immersion homebase & host families |
| Days 16 – 21 | Spanish & Cultural Immersion Week –> Spanish classes, volunteer work, host family living. |
| Day 22 | 3 week students depart Costa Rica4 week students optional day excursion OR Host family day |
| Days 23-27 | Bean to Bar | Rural Chocolate Farm Experience: Live on a 4th generation organic chocolate farm and learn the art of processing chocolate in SPANISH |
| Day 28 | 4 week students depart Costa Rica |
| | *Costa Rica Spanish Immersion Student Travel Program offers the longest immersion program options |
In-depth view of the Costa Rica teen Spanish immersion trip
Ecuador Spanish Immersion Summer Student Travel Program
Our Ecuador teen Spanish immersion program is a 2-Phase trip. The Ecuador immersion trip combines Spanish language and culture with science and exploration. The two primary phases are:
Phase 1: Spanish Classes and Cultural Immersion
Spanish classes, cultural activities, host family living.
5 days of Spanish Classes & Cultural Immersion:
4 days of Spanish classes
5 nights of living with local host family
Cultural activities: cooking, dancing classes, etc.
Straddle the equator at "Mitad del Mundo"
Learn about indigenous history and artisan crafts
Phase 2: Amazon Science and Backpacking Adventure
Guided, professional trip in the Amazon with local geologist and biologist in Spanish.
5 days of Amazon, Science & Spanish Backpacking Adventure:
Guided professional trip to a private, nationally recognized reserve in the Amazon
Instruction and hands on activities lead by local Spanish speaking biologist and geologist
Learn wilderness, backpacking skills
Gain leadership skills
Must be in good physical shape to be able to hike and carry backpack!!!
Ecuador Trip Objectives:
Spanish Immersion- being fully immersed in the Spanish language while experiencing the outdoor adventure in the Amazon.
Biology – Learning about and experiencing the Amazon ecosystem, animals, flora and fauna with a local Ecuadorian Biologist.
Geology – Observe and learn about the Amazon landforms from volcanoes to rivers and erosion.
To be physically challenged while backpacking in the Amazon.
Learn about the culture by participating in unique cultural activities.
Gain some independence and maturity as you experience life through another cultural perspective.
Stretch outside of your comfort zone while traveling in a safe setting.
*Participants on this trip need to be okay with getting wet, dirty, sweating and must be in good physical shape!
This program is for teens that love the outdoors and want a physical challenge while improving their Spanish. Additionally, the students who travel with us to Ecuador are interested in Science! First, we live with a local host family and attend Spanish classes for 4 days. Second, we put on our hiking clothes and load our packs for an once-in-a-lifetime Amazon backpacking trip. Then, we go *backpacking on a private rainforest reserve in the Amazon with a local mountaineer & trained geologist. Additionally, we include a biologist to learn all about the flora & fauna in Spanish. If you have a passion for science, love outdoor activities and and want to improve your Spanish, this is the ultimate adventure.
This Ecuador Spanish Immersion trip is limited to 18 students and regularly fills…
Ecuador Summer Program Itinerary:
Program Day
Summer Spanish Immersion Student Travel Activity
Day 1
Arrival day: Travel to Ecuador Meet the group Onsite orientation
Days 2-5
Spanish Classes & Cultural Immersion: Spanish classes, cultural activities and host family living. Typical day during this portion is: 8am – 11:30am Cultural Tours 12:00 -1pm Group lunch 1:00 – 4:00 pm Spanish classes 4:00 – 5:30 pm dancing class, cooking class, etc. Dinner and evening with Host family
Days 6-10
Amazon & Science Backpacking Adventure:
1st day: WIlderness orientation, gear check and get packs ready
2nd day: Arrive at trailhead & hike to basecamp
3rd day: morning hike & hands on science, afternoon science & Spanish
4th day: morning hike & hands on science, afternoon debrief & solo sit
5th day: morning hike, pack up camp & hike out visit Volcanic Hot Springs
Day 11
Return to USA OR combine this program with COSTA RICA
*Ecuador Spanish Immersion and Backpacking Student Travel Program requires physical fitness because it requires you to backpack significant elevation changes on narrow trails
All of our programs include basic travel medical insurance with trip interruption, delays, lost bags, etc. Here is the standard description of coverage for your included travel insurance plan.
If you have any uncertainties about your upcoming adventure, it might be a good idea to consider a Cancel for Any Reason insurance policy. We suggest you shop for it here:

A montage of clips from Julia, one of the immersion program leaders
Learn more about each of the 4 primary components of our teen Spanish immersion programs
Follow the links to learn more about the 4 main components of our summer high school Spanish immersion programs.
Register Here
Pricing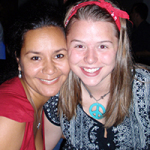 Host Families
Our Costa Rican & Ecuadorian host families are amazing people and they are excited to get to know you! Your Spanish skills improve daily as you informally use Spanish in everyday situations.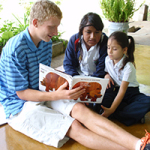 Community Service
Service Learning projects are an important part of Common Ground's Spanish Immersion programs because we address community needs while bolstering our own communicative competence.
Learn more about the community service work we do on immersion here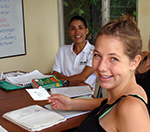 Spanish Classes
Many high school travel programs don't include language classes in their itinerary; but this is a piece that makes Common Ground's Spanish Immersion programs unique.
Learn more about the Spanish class component of our immersion trips here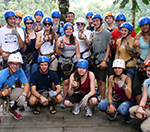 Adventure Travel
Costa Rica and Ecuador are both known for their beautiful beaches, pristine rainforests, amazing wildlife, active volcanoes, zipline canopy tours, bungee jumping, and many more adventurous activities.
Learn more about the amazing excursions we take on our high school Spanish immersion trips
Diversity and Inclusivity on Spanish Immersion
Our mission of Impacting Communities Through Language extends to ALL travelers and learners regardless of age, gender identity, physical ability, race, religion, sexual orientation and socioeconomic status.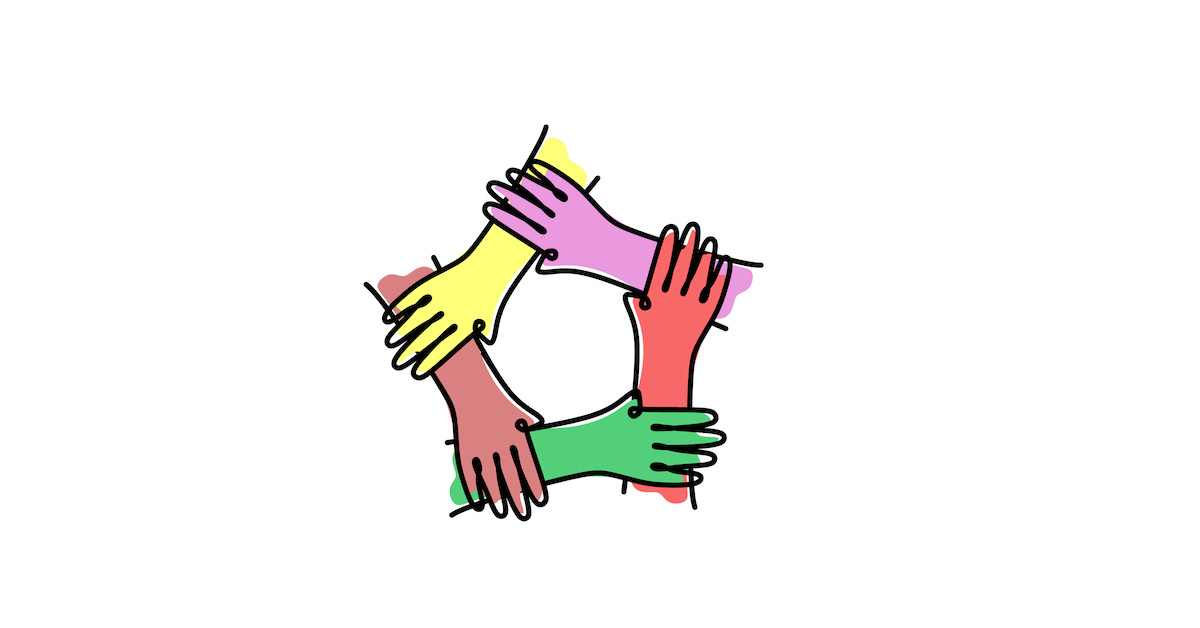 Our summer Spanish immersion for teens trips are more than just educational student travel and Spanish summer camps. We are Spanish teachers and intentionally integrate the four components below into our Spanish immersion programs so that our students can actually say they have Spanish as a practical skill for their futures.
Don't be so focused on the little things
I get a sense of how difficult it would be for an immigrant to navigate culture and language in the USA
Living here makes you reflect on how lucky we are in America.
I have a better sense of how to help and encourage others who are learning a language.
Various High School Students
Quick links for our summer high school Spanish immersion programs for teens
This program fills on a first come, first served basis. Reserve a spot on the program for 30 days – no obligation – no credit card, just 30 days to help you coordinate your schedule!
Reserve your seat for 30 days
There's no obligation, just give yourself some pressure-free time to make a decision!
I realized at the end that I was having a lot more conversations with my host family in a more defined and detailed way.
Before this trip I thought my Spanish was alright, but the first day I couldn't understand anything but towards the end I could understand a lot more.
At first my host mom had to speak to me at like 1 word per minute, but by the end we were having normal conversations. I can speak a lot faster now.
Even though there was review from my high school classes, I had forgotten a lot of it… and a lot of the homework was conversations with our families so that we could practice in an actual conversation.
Various High School Students
any question about this program?
High School Spanish Immersion Student Travel Program FAQs:
How many students do you travel with at a given time?
We have a maximum number of around 24 students at any one time on the summer immersion program with us. However, most programs average about 15 – 18 students.
Who are the chaperones for the High School program?
Common Ground has 2-3 staff members who chaperone the high school groups at all times, and they are awesome! However, if our group size nears 20+ students, then we typically add a teacher from a school that has students traveling with us to help with the larger numbers. Usually there are more female than male chaperones.
We have miles that we'd like to use for our student's program, is that possible?
Absolutely. We can discuss the details about the chaperoned flights and whether or not your miles will put your student on that flight.
Do I get credit for the language school classes I attend?
YES, our programs are accredited for College Spanish Credit through Adams State University. Depending on the length of the program you can get between 3 to 5 college credits as a high school student. Pretty cool, right? Additionally, you can apply the amount of time you spend in community service projects to your school and club requirements for community service hours. Usually students earn between 20 and 40 community service hours for the 2 and 4-week programs respectively. Additionally, if you are an IB student, you may be able to earn up to 75 CAS hours toward your graduation requirements.
Can my trip length in Costa Rica be flexible? What if I want to stay and study in Costa Rica for more than 4 weeks?
Of course your length of stay can be adjusted. However, we would be happy to work out a custom itinerary with you for those additional weeks. So just give us a call! (888) 879-2575.
What if we'd like to make plans to have a family vacation before or after our student does the Spanish Immersion Program with Common Ground?
Not a problem at all. Usually it's a good idea to plan a family vacation directly after your student finishes their immersion program so that they're able to show you around a little. However, we prefer to know your plans as you're submitting your student's application, and we'll make sure that appropriate arrangements are made. Additionally, we're happy to help you with travel suggestions as well if you'd like some ideas about nice places to spend some time with you family in Costa Rica.
Do you have any fundraising programs in place to help with the cost of the immersion program?
Yes, actually every year we help students who are interested raising funds for the summer immersion program. We recently launched the Immersion Fund, a 501(c)3 organization that exists to help students fundraise for trips in a socially conscious way- we like to call it the Purchase with a Purpose movement. Visit our fundraising options page in order to learn more about selling Case of Hope Jewelry to raise funds for your upcoming trip!
Can you come to my school and make a presentation about this program?
Of course! If you would like to look into scheduling a classroom presentation at your school, just put us in contact with your Spanish teacher or your Foreign/World Languages department head in order to see if we can get something on the schedule. Contact us here.
For more details from Leslie Foster, director of high school Spanish immersion & student travel programs, watch this pre-recorded informational webinar