Elective Rotations for healthcare students – International Rotations in Costa Rica: a medical Spanish immersion in your healthcare context.
These are the best elective rotations for medical students, DO students, PA students, PharmD students, RN and APN students, PT students and Public Health students because they are Spanish immersion rotations as well.
Many elective healthcare rotations in Latin America require students to already speak Spanish fluently; or they have no language component at all. This elective rotation focuses on medical Spanish training while working on inter-professional teams abroad.
Common Ground's Spanish immersion rotation is open to all Healthcare Students whose primary objectives are to: build comfort and confidence speaking Spanish, deepen their experience with Latino culture, broaden their understanding of the affects of poverty on health and healthy living. Each objective of these elective rotations is specifically targeted toward the larger goal of providing better care to Spanish only patients for the duration of students' careers in health.
Medical Spanish Immersion Trip
The expressed purpose of these Elective International Rotations for Healthcare Students is to improve students' Spanish communication skills. We build student language proficiency through intensive medical Spanish & general Spanish classes, medical outreach work, host family lodging, and weekend survival Spanish. Students partner with various local NGOs to boost ongoing community health efforts and deliver relevant health education to target communities in Spanish.
Our students leave this international rotation with increased comfort and confidence speaking Spanish, a deepened understanding of lifestyle and health norms in Central America and first-hand experience with the effects of poverty on achieving and maintaining a healthy lifestyle. Many students apply for Community Health positions that require Bilingual Spanish/English skills, all have new appreciation and understanding of working with marginalized populations in their community back home.
Not only do these elective International Rotations in Costa Rica prepare you for fluid communication with your Spanish only patients, you finish the rotation with a new perspective on the following:
A better understanding of cultural norms and values

that your Latino patients regard highly, that may or may not be shared by the sub-culture you grew up in.

An appreciation for providing medical care

in resource poor settings, to marginalized populations.

An ethical framework for approaching international medical work

that is both sustainable and that fosters continuity of care for the patient even while you're not present.
Learn more about the specific international rotations that we offer to healthcare students:
When: February & July
Length: 4 week program in 4 week block
When: July – August
Length: 5 week program in 6 week block
When: February & July
Open to: 4 week program in 4 week block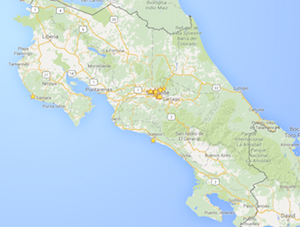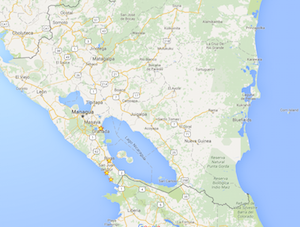 Elective International Rotation Informational Meeting – recorded version
We recorded this version of our elective rotation informational meeting so you can access it at any time. Get the inside scoop on this amazing international rotation. In this video you will learn:
The purpose and mission of our programs

How the 4 unique components work for you

Our goals for you

5 ways we help you make a difference

How we help you meet your language goals

The day to day schedule on rotation
The town we're based in

How to be certain if this rotation is right for you

Schedule and budget requirements

Rotation inclusions

A purposeful fundraising project for you

Answers to frequently asked questions
Get Complete Costs and Inclusions for Spanish Immersion rotations: