Spanish for Teachers: Online Classes, Free Lessons, Classroom Resources, and more!
Help your LEP Students succeed by learning Spanish for Teachers!
Spanish for Educators provides some basic, yet specific Spanish skills for teachers in order to help you manage your classroom. Additionally, we help you give clear direction to your limited English students so that you can help make their transition into an English speaking classroom much more achievable.
Year after year we have more Spanish only students in our schools working hard to fit in with their classmates, but it's not easy to succeed in school. Therefore, goal of our Spanish for Educators classes is to help educators communicate effectively in Spanish with students and parents who are not yet fluent in English. However you choose to provide Spanish for Educators training, we're glad to be a resource for you. You can implement programs during your School District's Summer Teacher Trainings, on teacher workshop days, Summer Spanish Immersion programs in Costa Rica, or at another convenient time in the year. Regardless of the format, Common Ground will customize these Spanish for Educators classes to fit the unique needs of your school.

Weekly Spanish lessons for Teachers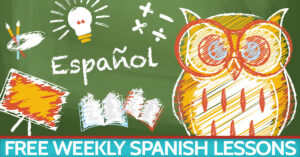 Group Spanish Classes for Teachers:
Like all of Common Ground International's Spanish classes, these class are dynamic and conversational. Additionally, we provide you with practical Spanish skills so that you can manage typical classroom situations.
The Beginning I & Beginning 2 Spanish for Teachers courses help you:
Communicate classroom rules in addition to your behavior expectations
Express curriculum objectives to students and their parents
Learn Spanish vocabulary for the classroom such as: classroom objects, rooms, etc.).
Explain student schedules and times as well as academic subjects
Report incidents to parents so that they're up to date
Make phone calls home in order to communicate with parents
Discuss evaluations and assessments with parents so that they can know their student's progress
Negotiate Parent-Teacher conferences in order to come to mutual agreements
Learn Latino cultural norms and its views on education so that you can meet and adjust parent expectations
in order to bring Spanish for Teachers courses to your school!
Online Spanish Classes for Teachers
Learn Spanish with pre-packaged online courses or 1:1 online courses with our instructors in Costa Rica. Regardless, we're able to work with your time and schedule.
Online Spanish Courses for Teachers Open for Registration
Join Common Ground's Spanish for Teachers Community in order to stay connected: