Maymester and Summer Study Abroad Programs in Costa Rica and Faculty Led Study Abroad Programs in Costa Rica or Ecuador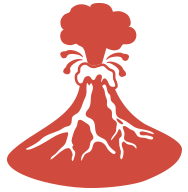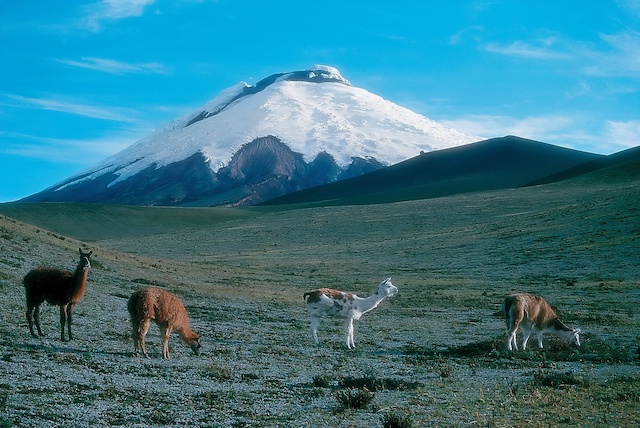 J-term, Maymester, Summer

Host family lodging

20hrs/week Spanish Classes

Tuesday – Thursday community service outreach projects

Great day trips to the equator, hot springs, etc

Great Andean mountain hikes
Learn Spanish with other professionals from all walks of life

Open to Undergrads, Grad students

24/7 leadership, coordination & support by immersion program leaders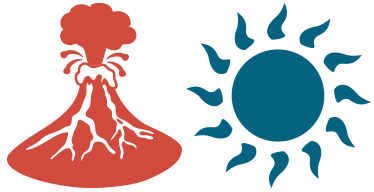 Study Abroad in Ecuador & Costa Rica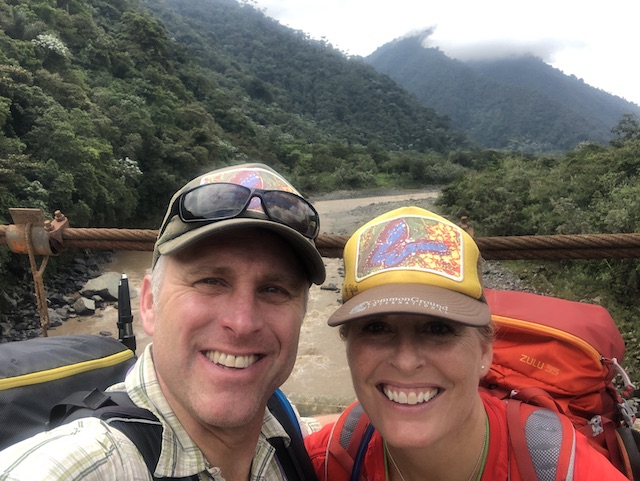 Based in Cuenca & Santo Domingo de Heredia
J-term, Maymester, Summer

Host family lodging

20hrs/week Spanish Classes

Tuesday – Thursday community service outreach projects in Spanish

Amazing variety of weekend excursions and day trips

A great place to include your family or significant other for a post-trip vacation
Learn Spanish with other professionals from all walks of life

Open to Undergrads, Grad students

24/7 leadership, coordination & support by immersion program leaders most of the program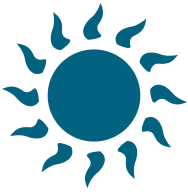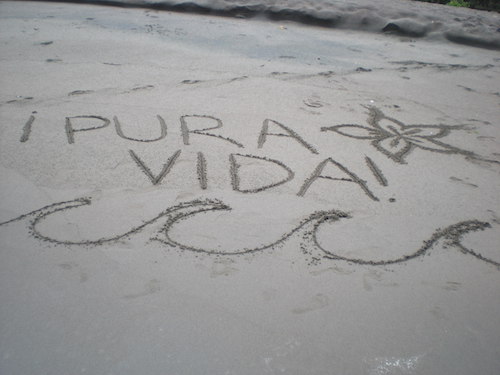 Based in Santo Domingo de Heredia
J-term, Maymester, Summer

Host family lodging

20hrs/week of Spanish classes

Tuesday – Thursday outreach projects

Great day trips

Amazing beaches, volcanoes and national parks

A great place to include your family or significant other for a post-trip vacation
Interprofessional mix of fellow travelers

Open to Undergrads, Grad students

24/7 leadership, coordination & support by immersion program leaders most of the program
Spanish Study Abroad Programs in Costa Rica & Ecuador – January, February, May, June, & July Trips Open for Registration
Helping students gain Spanish as a practical skill for their futures!
We integrate the following components into an intense 1 – 2 month international studies program that focuses on Spanish proficiency development:
Spanish Immersion Classes: Study Spanish 4hrs/day in immersion classes focused on oral proficiency and communication skills relevant to your future profession.
Host Family Lodging: Living with a host family in Costa Rica keeps you speaking Spanish 24/7. Our host families don't speak much English, but they're happy to share their lives with you. We have a strict 1 student/family policy so that you never get tempted to speak English.
Practicum/Internship Experience: As long as students have a sufficient command of Spanish to interact with Spanish only co-workers without causing too much frustration and upset to the daily workflow at a particular place of business, we'll connect you up with local volunteer internship opportunities so that you can use your Spanish in a relevant work context.
Weekend Adventure Travel: Costa Rica is a wonderful place to study abroad. Not only are the people open and hospitable, but Costa Rica is a true gem of Central America. It is host to some of the most diverse biology and geology that you can find in a small physical area, and there is no limit to the exploring you can do while living and studying there.
Maymester and Summer Study Abroad Programs are the most popular. Some of our most common short term study abroad programs are:
BS-MD summer study abroad programs: Get a jump start on the medical Spanish required to function in today's world of medicine. Any student considering a medical career in primary care, community health, or hospital work will benefit greatly from improving their Spanish proficiency. The BS-MD study abroad program helps students gain the practical Spanish and cultural understanding necessary to be effective providers to Spanish-only patients. All of our medical work is focused on medical outreach in under-served communities in Costa Rica that is supervised by local physicians; and it is always respectful of local cultural norms and values. We adhere strictly to our mission statement for medical work abroad, and pride ourselves in teaching young students how to deliver responsible medical outreach in a foreign country.
Business summer study abroad programs: Costa Rica has a booming international business community in the Central Valley. Students study business Spanish half of the day, and the other half of the day they spend working alongside their team of coworkers at their internship site. Students have a range of business internships that they will apply for and will be accepted to based on their applications and interviews. It's a competitive business climate in Costa Rica, so students will want to work closely with Common Ground's staff on selecting and applying to specific businesses in Costa Rica. Contact us for more information about the Business summer study abroad program.
Environmental Science & Spanish (CREDIT BEARING): Costa Rica is a small country with a rich history of environmentalism and conservation. Much of its tourism industry is based on Eco-tourism; the country currently has 50 national parks. As a developing nation, however, it has many challenges in maintaining consistency in conserving the environment outside the national parks. This summer study abroad program provides Environmental Science credit (100 level) and Spanish credit (100 or 200 level). Learn more today!
Healthcare summer study abroad programs: The healthcare summer study abroad is similar to the BS-MD summer study abroad program, but wide open to any student in any healthcare career program. Students will study medical Spanish and provide much needed medical outreach work in a variety of communities in and around the Central Valley of Costa Rica. This Spanish study abroad program is open to all healthcare students: RN, BSN, APN, MD, PA, PT, MPH, DDS, etc. Learn more about our summer healthcare medical Spanish immersion programs.
Hospitality Management summer study abroad programs: Tourism has been the life-blood of Costa Rica's for many years, and continues to fuel its economy year after year. Costa Rica attracts tourists from all over the world who want to experience the biodiversity and sheer beauty that the country has to offer. Much of the hospitality management study abroad programs are focused on providing support to hotel management in the busiest tourist destinations. Depending on where students are accepted for their internships, they may have intensive Spanish classes at first, and then move out to their internship sights, or they may be able to study Spanish and work their internship at the same time. Contact us for more information about the Hospitality Management summer study abroad program.
Translation/Interpretation summer study abroad programs: Translation and telephonic interpretation have been an international business for some time now. Most Spanish translation companies in the United States just broker the work to professional translators living in Central and South America. Costa Rica hosts a booming translation and telephonic interpretation industry, which makes it the perfect place for Spanish linguistics and Spanish translation degree programs to send their students on a short-term study abroad trip. Contact us for more information about the Translation/Interpretation summer study abroad program.
Custom study abroad programs: Customize your study abroad program to fit your unique goals and interests. Many times these custom programs are a collaboration between the Spanish department at the home university and another school on campus that would like to mix Spanish language development with specific course content that is relevant to Costa Rica. The possibilities are endless, and we work hard to create an academically rigorous program for you that combines Spanish for Specific Purposes and regular course content. Home universities benefit from Common Ground's deep connections within the local community to provide a rich and meaningful study abroad program for its students. Contact us for more information about a custom summer study abroad program.
A few common questions:
Is Common Ground International an accredited university?
No, Common Ground is a study abroad program provider. We have been working successfully with university study abroad offices and individual schools within universities since 2003. We pride ourselves on working seamlessly with universities and providing the complete study abroad experience including: pre-departure preparation, onsite supervision, and post-trip evaluation and reflection.
How does it work between Common Ground International, the home university, and the internship site?
Common Ground's study abroad programs are very intricately designed to meet detailed learning objectives for specific students. This requires a certain level of collaboration between a university's study abroad department and the schools/departments involved in sending their students. After the objectives and timing of the program are clearly defined, Common Ground will submit a proposal to the appropriate home university contacts based on a projected number of participating students. Once approval for the program is granted, a deposit from the home university will be required (usually 1/3 of the projected total cost) 5-6 months in advance of the travel dates.
After the deposit is paid, students will be encouraged to apply for their internships if a traditional internship is included. There are no guaranteed internship placements, students must apply and be accepted. The balance of the program fees should be paid 60 days prior to travel.
Is Spanish required for these short term study abroad programs?
Yes, these study abroad programs require Spanish language skills. Students don't need to test into a particular level to be accepted, but student internship opportunities will require Spanish. The programs include Spanish immersion courses which help the student maximize the teachable moments that Spanish immersion provides, but we highly encourage students to be enrolled in a Spanish course at their home university before traveling.
Get more information about our study abroad programs in Costa Rica
By the way, whether you select our programs or not, if you're going to study Spanish abroad, you'll want to make sure you have a copy of the High School Spanish App – it's the best tool for studying Spanish out there & it doesn't require an internet connection!