Free Courses, Free Study Materials, and other Free Learning Resources Provided by Common Ground! We have more ideas and material than we know how to sell! And, not everything has to be paid anyway - poke around a little and see what you can learn on your own!
We usually post our free learning resources first on Social media. Follow us on Facebook @commongroundinternational to stay in the loop on new learning tools that we publish!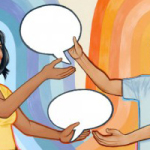 Free Conversational Spanish Classes in Colorado: All around the Denver area there are mesas españolas (conversational Spanish classes) that meet throughout the week. These are casual get-togethers that are sponsored by Meetup.com. Get more info & join the local community of Spanish speakers!


Spanish Teachers Free Classroom Activities for Spanish Teachers: Need some new tricks up your sleeve for teaching Spanish? We all know that the best teachers share tips and activities that work well in the classroom. Check out these free activities that we have built for you to take into your Spanish class!


Free Spanish for Educators Learning Resources: Free downloads and sample lessons so that you can study Spanish for educators on your own. We know you work hard every day to make an inviting atmosphere for your students in your classroom, now you can share that same warmth with your Spanish-speaking parents. Improving your Spanish really does make a difference in the lives of students and families in your community!


Free Costa Rica Family Vacation Travel Hacks : The Fosters (owners of Common Ground Int'l) have been traveling to Costa Rica with their family pre-kids, through pregnancy, with infants & toddlers, and now with their 3 school-aged children. They've learned the ins and outs of traveling in Costa Rica, and they're sharing all their secrets! If you're planning a trip to Costa Rica with your family any time soon, you've got to check out these Costa Rica family travel hacks!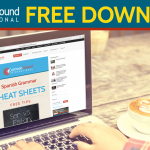 Learn Spanish for Free – Grammar and Verb References: If you're looking for a quick review or easy-to-remember tricks for Spanish grammar, we've got you covered! We've identified the tricky stuff, and have all sorts of tips to help you learn it right!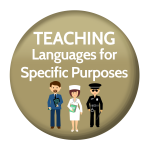 LSP Course – Teaching Languages for Specific Purposes: Teaching language for specific purposes requires a shift in perspective and adjusted approaches to boost effectiveness when teaching LSP students. At Common Ground, we'e been teaching Spanish for specific purposes for over 15 years, and we're excited to share our bag of tricks. Get your login details and begin learning how to teach languages for specific purposes!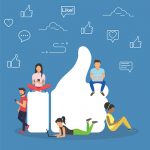 Private Medical Spanish Learning Community: Here is where you can get all your Spanish for healthcare questions answered by professional instructors. You don't need to be member of the Common Ground site, nor a current student. This is a free community group on Facebook that we're happy to contribute our expertise to. Interact with us – we're waiting for a chance to help you!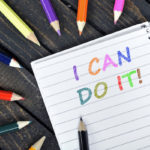 Free English Language Learning Resources: Are you interested in learning / improving your English language skills? Every month we publish a number of lessons so that you can study English on your own. A lot of the emphasis is on proper vocabulary but we also touch on useful and high frequency grammar activities.
We usually post our free learning resources first on Social media. Follow us on Facebook to stay in the loop on new learning tools that we publish!
Other Free Resources to learn Spanish on your own
Verb tenses and study Spanish grammar topics. Click on the topic below to learn Spanish grammar and verbs: