Mission and Vision
We impact communities through language
Common Ground International impacts communities through language! We are a niche Spanish & English language training and services company based in Colorado. We bridge language gaps in health care and education industries through…
Targeted Language Training
Spanish Immersion Programs
Translation & Interpretation Services
We equip healthcare & other professionals with the functional Spanish they need to
Be successful in their workplace
Better serve their clients
Manage their teams
Have a GREATER IMPACT in their communities!
Learning how to interact with others of diverse backgrounds and learning how to communicate across cultures helps you make a difference in the lives of others in your community.
What we offer
Each of Common Ground International's language solutions are specifically designed to help individuals and companies better manage their diverse workforce, and improve their servi\e to current and potential clientele.
We specialize in Practical and Industry Specific:
Founders & Owners
Rory and Leslie Foster founded Common Ground International in the fall of 2001 while they were teaching Spanish at a local college preparatory school in Colorado. During this year, through various personal and professional interactions they noticed a real and urgent need that was not getting met. With backgrounds in Spanish Education from the University level to pre-school and with training in curriculum development, they realized they needed to create a solution. In that moment, it became clear that their day job was not matching up with their true desire to use language to have a greater impact and provide a solution to a communication problem they discovered. The defining moment was when their friends, in a Doctorate of Nursing program, requested customized Medical Spanish classes to help them be more successful in treating their Spanish speaking patients. It was in that request, their passion for designing a language curriculum that could potentially save lives and improve patient health outcomes was discovered.
Common Ground International emerged with a zest for teaching language to fill real life needs and impact communities through industry specific language trainings, services and immersion programs.
Our History
Since 2001, Common Ground International has developed language training programs across the nation and internationally in Central and South America. Our programs and curriculum have expanded to include other professional industries apart from medicine, such as:
Industry specific Spanish immersion programs in Central & South America
Educators across the nation that work with limited English speaking families and need Spanish language support
American English training for professionals
High school Spanish students who need to graduate with real Spanish conversational skills
Document translation and interpretation for professional industries
Rory and Leslie now have a wonderful team of language professionals in the United States and throughout Central and South America that they enjoy working with as they carry out Common Ground's mission- "impacting communities through language."
The newest addition to Common Ground International is Intercambio: Spanish & English Language Exchange. This unique virtual Spanish & English Exchange program became a needed reality during the Global Coronavirus pandemic as Rory and Leslie saw a need to pivot their business as face to face classes and immersion programs were no longer an option BUT people still wanted to develop their Spanish and English skills across cultures and countries. With their deep connections in Central and South America and their dedicated community of learners in the US, Intercambio launched with several hundred members who saw the need and had the desire to continue to develop their speaking skills in a professional, communicative environment.
Rory and Leslie have a bilingual family, and a wonderful team of language professionals in the United States and throughout Central and South America that they enjoy working with as they carry out Common Ground's mission- "impacting communities through language.". You can learn more about the Fosters on Facebook, LinkedIn, & Instagram Follow Common Ground on Facebook & Instagram
Meet the Common Ground Team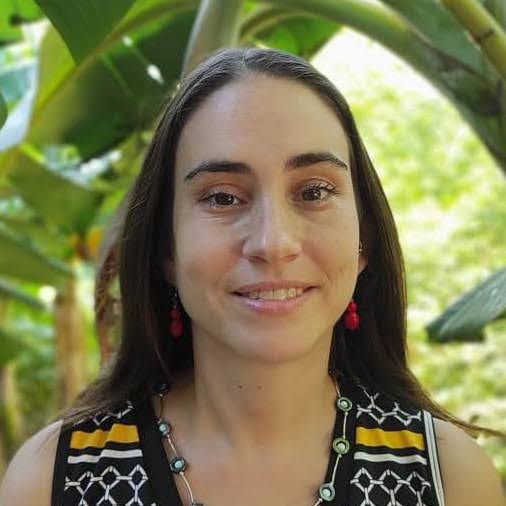 Medical Spanish Instructor
Alexandra's passion for teaching began when she moved to Nicaragua in 2010 to undertake an internship at a non-profit Spanish school. Following several years working in the non-profit sector, she opened a Spanish language tutoring program in a coastal Nicaraguan town. In 2018, Alexandra branched out to online tutoring and currently teaches Spanish and English online, as well as works as a freelance translator, interpreter, and copywriter. Additionally, she has contributed content to Spanish language learning platforms, and written YouTube video scripts, e-books, blogs, and curriculums, all with a focus on learning Spanish. Alexandra loves teaching because she gets to interact with people from all over the world, and in the process, help them to achieve their language goals.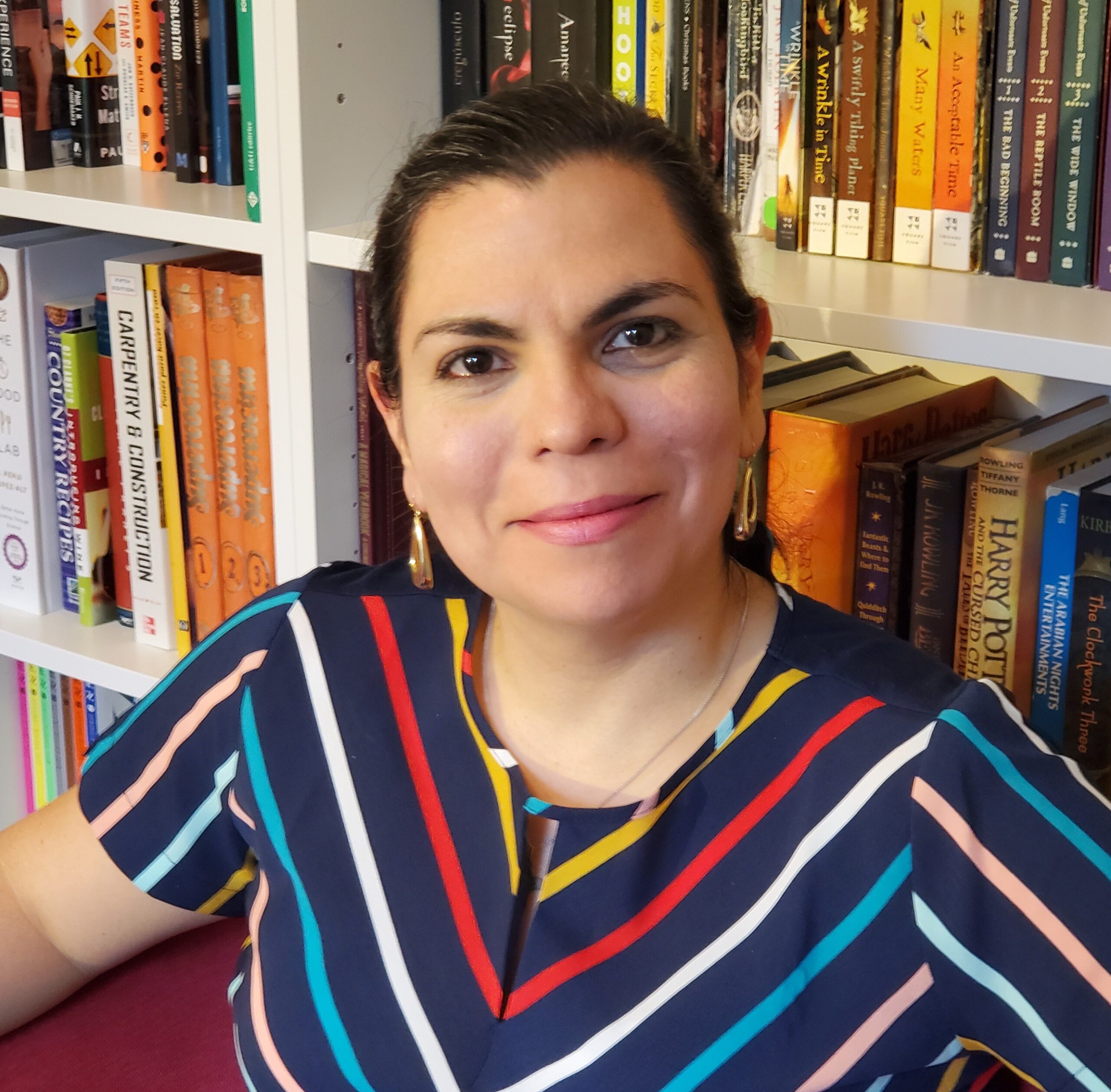 Medical Spanish Instructor
My name is Andrea Giganti Dima, I was born in Buenos Aires, Argentina, where I spent most of my life, became a lawyer and practiced law for 10 years. I met my husband and married him in 2003, and came to be the mother of two of my children while we lived in Argentina. In 2011, I moved with my family to Wisconsin, where my youngest child was born short after.
When I moved, I decided it was time to leave my Law career to affect lives in a different way: I wanted to share my love for the Spanish language and cultures around the world, and help others to enjoy the language. I worked with young students in homeschool settings, and decided to get certified as a Language Educator, working in Middle and High School. I started using Comprehensible Input, knowing that the brain acquires the language through messages that are relevant. I became a curriculum creator and voice artist for Language Education and work with professionals that want to acquire or improve their use of the language.
I believe that we all have gifts to serve the world and I look forward to using mine to help you in your endeavors.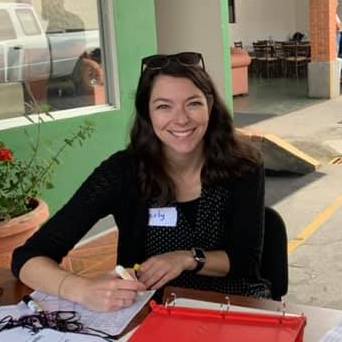 Intercambio English Instructor & High School Immersion leader
Hi, my name is Carly and I am from Washington state. I am a high school English and Spanish teacher and my partner and I teach and train Brazilian jiu-jitsu.
I love spending time with my family and being active.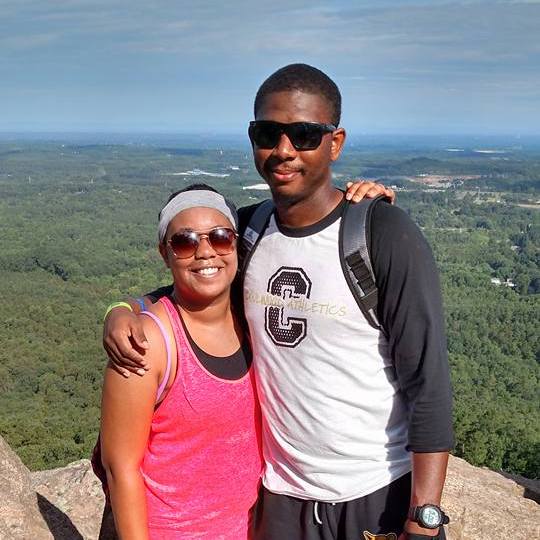 High School Immersion leaders
Kristina and Corey live in Charlotte, N.C.
Kristina has a bachelor's degree in Spanish and Communication Studies and a Master of Arts in Teaching Spanish. She began learning Spanish in middle school in Washington, D.C. and developed an interest in the language and culture because many of her classmates were from El Salvador and her childhood best friend was Dominican.
Corey was born in Richmond, VA and earned a Bachelor of Arts degree in Sports Management with a minor in coaching. He works as a Behavior Modification Technician at Coulwood Middle School, and coaches Coulwood's boys football and basketball teams. Anyone who knows Corey quickly realizes his passions: coaching sports and mentoring youth. Many of the students he works with achieve success because sports are a healthy outlet for them. This gives Corey's work meaning because it was the same for him when he was growing up.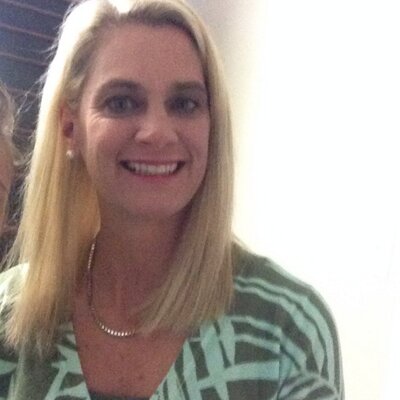 High School Immersion leader
Mrs. Kelly Damare has a lifelong passion for the Spanish language and hispanic cultures. Kelly has spent time living, studying and working in many hispanic countries; her favorite is Sevilla, Spain where she spent a year studying and playing basketball and of course Costa Rica! Most recently over the summers she spent time leading trips in Costa Rica and working in a local school. Kelly has spent the last six years teaching elementary and middle school Spanish at Our Lady of Lourdes School in Raleigh. Kelly attended Meredith College in Raleigh, NC where she earned a Bachelors of Arts in Spanish. In addition to her love of Spanish language and culture, she enjoys coaching the JV women's basketball team at Cardinal Gibbons.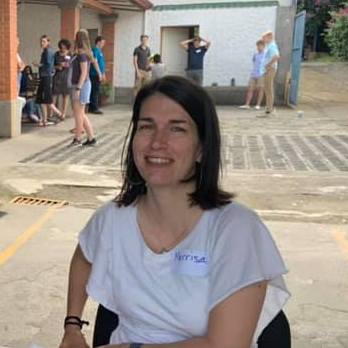 Intercambio English Instructor
I have been a teacher since 2005, and I love learning and teaching languages. My specialties are teaching English as a new language and teaching teachers about language learning. I am excited for this great opportunity to practice Spanish and support others as they practice English.
Also, I am technically a National Board Certified Teacher in English as a New Language.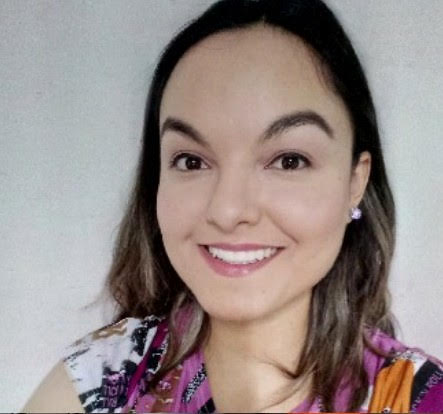 Medical Spanish Instructor
Hi my name is Stephanie, I live in México and for the last 8 years I have worked as a language tutor, helping children, and adults learn Spanish and English, and I have been able to do so online, one on one, in a group setting and in person.
I love helping others develop new skills and I believe a positive caring attitude and dedication can be an upbuilding force in achieving success when learning new things.
I enjoy seeing the learning process in myself and others when we try something new and we are able to practice it!
It is amazing to observe the progress of how a student goes from speaking very little to having conversations that slowly build up to longer sentences and fuller expressions of their ideas.
In my spare time I spend time with my family and friends, I love languages, writing, swimming, meditating, and learning new things, I enjoy reading with a cup of coffee non fiction books, thrillers, fantasy and crime novels.
I consider it a privilege to be given the opportunity of helping others learn Spanish by being approachable, encouraging, engaging and patient.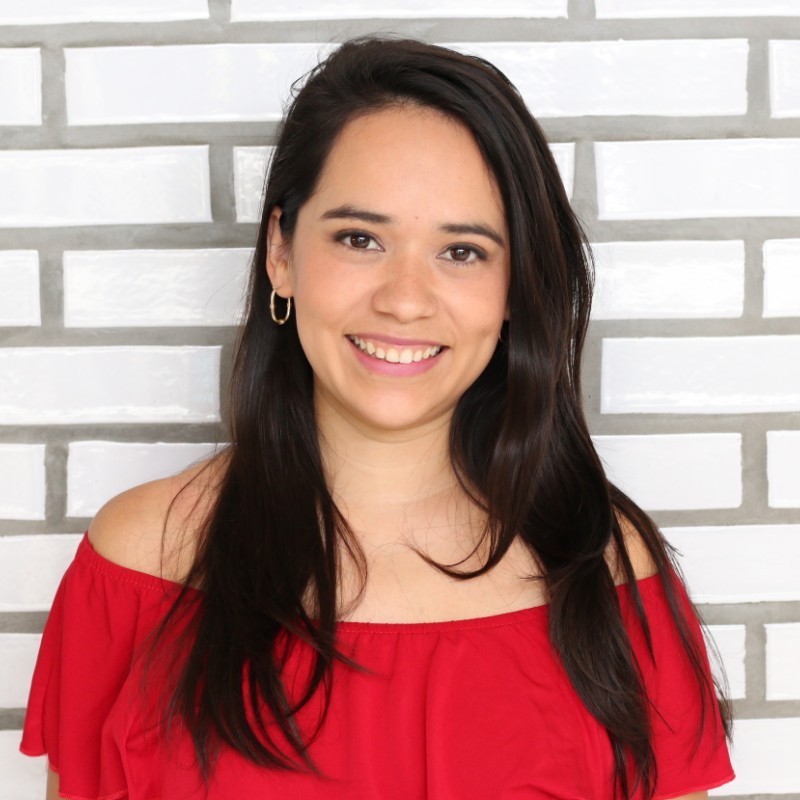 Social media & translation project manager
Hi my name is Vanessa, I'm from Mexico and I currently live in Guadalajara, Jalisco. I'm a communications graduate and since 2016 I've been working in social media marketing and graphic design to serve online communities and promote products and services I believe in.
I love traveling and enjoy learning about different cultures and learning new languages. I also studied some photography and in my spare time I like listening to music, watching movies and reading all types of books.
In addition to social media, I also manage our translation projects here at Common Ground.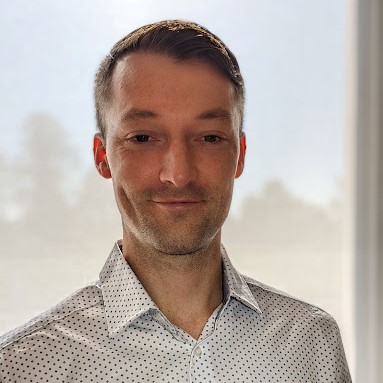 Intercambio English Instructor
Hi! My name is Cody Chambless. I am an educator, nature and people lover, sports enthusiast, and lifelong learner. I love my career as an educator because I am constantly presented with opportunities to meet new people, learn from incredible students and colleagues, and continue growing within a community of learners. I am passionate about topics related to communication, identity, culture, diversity, equity (and the interplay of these factors within complex social situations).
In the classroom I view myself as a guide. I do my best to create educational experiences using research-based instructional strategies, and I recognize that each learner has a unique perspective, background, and learning style. I value questions, feedback, insight, and ideas from students, colleagues, and all members of the community.
After several years teaching English abroad (in Korea, Costa Rica, Taiwan, and Thailand), I returned home to Colorado to pursue a master's in Teaching English as a Foreign/Second Language. I have a burgeoning interest in how people use language to achieve their purpose (make an impact) within specific social situations. I am therefore thrilled to be part of a team at CGI that emphasizes impact and functional fluency!