We know how important it is for you and your co-workers to learn Spanish vocabulary and phrases that help you function more efficiently at work. Common Ground's perspective on learning Spanish is that with classes tailored to fit different professions, students gain the Spanish they need to be more effective in their work setting.
CGI offers these professional Spanish classes in a customized group class format and in the 1:1 format. We do not have public courses open for individual registration. For individuals, we offer private classes in a 1:1 format online for everyone and a face to face class option in Colorado.
Our professional Spanish for specific purposes classes don't give our students general Spanish proficiency, they are specifically designed to help you learn Spanish vocabulary and grammar that is most relevant to your job functions.  Few professionals have the time required to learn general Spanish, but most can make time to learn Spanish just enough to have a direct impact on their day-to-day work functions.
Professionals learn Spanish for specific purposes with Common Ground in one of 3 ways:
Individual Spanish Classes:

One on one Spanish instruction is the only way to ensure that every moment of your Spanish class is tailored specifically to learn Spanish that helps you in your profession.

Group Spanish Classes:

Group classes are ideal when a business has two or more employees with similar Spanish goals and current Spanish abilities that are "close enough" for it to make sense to work together in the same class.  Common Ground helps its clients evaluate the Spanish needs and goals to determine if a group Spanish class is the right option to pursue.

Online Spanish Classes:

Many professionals have demanding and unpredictable work schedules which make it difficult to learn Spanish on a regular class schedule.  If you have a hard time committing to a regular class schedule week after week, Common Ground's Online Spanish classes are just what you need to learn Spanish conveniently!  You purchase a block of classes and schedule them when they fit best into your schedule.
If you're not ready to commit to a paid course at the moment, check out some of our free Spanish resources below. Contact us for pricing and availability of the industry-specific Spanish class that best fits your needs!
Banking Spanish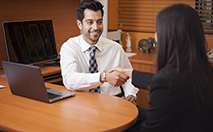 Banking Spanish helps you tap into the $700 billion (soon to be $1 trillion) Hispanic market!
Forward thinking banks are already staffing their branches with bilingual employees in response to the 30+ million Latinos who prefer doing personal business in Spanish here in the United States, nearly half of whom speak very limited English. Common Ground's Banking Spanish course gives you the tools you need to effectively gain and keep your Spanish speaking clientele.
In the Beginning 1 & Beginning 2 Banking Spanish course you will learn:
Formal greetings and casual conversation to get to know your Spanish speaking clients
How to collect personal information for account setup
How to discuss account features and options
Numbers and basic deposit/withdrawal procedures
Present tense verbs
Latino cultural norms and preferences for banking habits
Explaining the benefits of additional banking products and services
Currency exchange and International banking services
Past tense verbs
Direct and indirect objects
Construction Spanish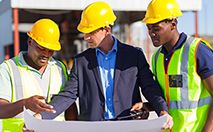 Save thousands of dollars and weeks on the job by learning Construction Spanish vocabulary!
Few construction sites today aren't staffed with Spanish speaking labor. Often whole subcontracted crews are Spanish-only workers. Construction Spanish classes help you save the thousands of dollars that are at stake every day if communication between General Contractors and Subcontractors breaks down. Let Common Ground International help you keep control of your jobsite and save you time and money by eliminating costly communication errors.
Learn practical Construction Spanish, and keep control of your job site. This Construction Spanish course is currently available in small group & individual study options in Colorado. You will learn:
Numbers and units of measure
Telling time and days of the week
Everyday tools and materials
Common tasks, setting daily (weekly) agendas, and fixing mistakes
Casual conversation
Present tense verbs
Quick and useful commands
The above list of themes for the general construction Spanish classes is usually a good place to start.  However, we'll of course work with you directly to define the specific vocabulary and grammar that helps you work most effectively with your employees and subcontractors.
Hotel Spanish
Ensure that your employees are satisfying your customers. Train your managers to speak Hotel Spanish!
Whether your managers work with Spanish speaking hotel staff or with contracted cleaning services, effectively managing your team requires clear communication. Common Ground International trains your managers to speak basic yet effective Spanish for the hotel industry.
Your managers will learn:
General conversation skills to build rapport with employees and team
Common supplies and daily tasks
How to explain expectations and correct problems
Present tense verbs
Quick commands for common tasks
Legal Spanish: Spanish for lawyers, paralegals and legal staff.
Learn the Spanish legal terms you need to know for effectively working with your Spanish only clients!
Whether you're comfortable and confident with general Spanish, a beginner just getting started, or you know you need to start learning Spanish – our legal Spanish classes for lawyers are the perfect fit!
What will you learn?
The reality of legal Spanish classes is that there are so many areas of focus that the content of your legal Spanish class is highly influenced by your small group of peers. In general, here are some common topics that we cover in legal Spanish classes:
Spanish for the legal office
Spanish for the courthouse
Immigration
Personal Injury
Business, Finances & Real-Estate law
Criminal Law
Manufacturing Spanish
Fine tune the operations at your warehouse or manufacturing facility, and keep production strong!
Your manufacturing facility may rely on the hard work of your Latino employees and often hinges on the few bilingual managers you have in place. Reduce risk on the job, and train all your shift supervisors in simple yet practical Manufacturing Spanish. Common Ground International focuses on giving your managers the practical Spanish they need to communicate daily tasks, fix mistakes and problems on the job, and keep your operations running smoothly.
Police Spanish: Spanish for Law Enforcement

Police Spanish is a great tool for Law Enforcement
Establish and keep control of every situation by learning Police Spanish!
Your safety and the safety of the citizens you protect could be compromised when communication with your Spanish speaking suspects breaks down. Learn effective and practical Spanish for Law Enforcement Officers and keep control of those potentially dangerous encounters.
In Common Ground International's Police Spanish classes you'll learn:
Basic greetings and vocabulary for routine traffic stops
Numbers, days of the week, and months of the year
Vocabulary and questions for collecting pertinent personal information
Routine traffic offenses and typical follow up questions
Present tense verbs and simple instructions
Restaurant Spanish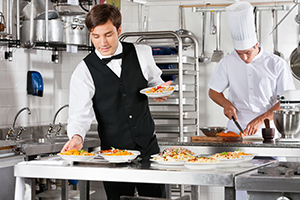 Restaurant Spanish helps your chefs, managers and servers.
Most restaurants, cafeterias, caterers and hotels rely on Spanish speaking help to prepare food for their clientele. When your current bilingual employees are not on shift, or out sick, you still need to serve food and communicate with your Spanish only staff! Common Ground's Restaurant Spanish class helps your shift leaders learn:
General conversation skills to build rapport with employees and team
Common food preparation tools and daily tasks
How to explain expectations for food preparation and cleanliness
Foods and garnishments specific to your menu
Correct problems and make menu substitutions
Present tense verbs
Quick commands for common tasks
Spanish for Healthcare workers
Why learn medical Spanish?
Apart from the fact that it makes a huge difference in the lives of your Spanish only patients when you can connect with them in their language (even if you only know basic medical Spanish phrases), there are several other reasons to learn medical Spanish in Colorado (and across the USA):
You can physically see the sighs of relief when you use your medical Spanish with patients to establish a positive rapport and understand their situation. You have more confidence and insight on patient conversations when you're using your clinic or hospital interpreters when you know some basic medical Spanish and common medical Spanish phrases for high frequency ideas that you need to communicate. Many nursing jobs prefer candidates with some level of bilingualism, and most nursing schools (in Colorado at least) don't have space in their schedules to provide medical Spanish courses. Common Ground's Spanish teachers are extremely engaging and fun to learn medical Spanish with. Our classes are low-stress and high-impact.
A few quick notes about our Medical Spanish classes:
These classes are more than medical terminology courses. We teach your how to communicate in Spanish with your Spanish-only patients.
Most employers are reimbursing course tuition for these medical Spanish classes – don't forget to ask your supervisor or employer!
A certificate of completion will be issued to every student who attends at least 75% of the class meetings
Nursing CEU credits are included at no additional cost!
Learn more about Common Ground's Spanish for Healthcare online courses and resources
Spanish for Teachers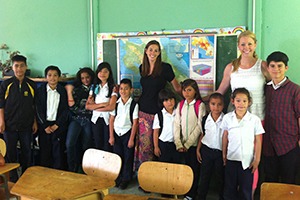 Spanish for Educators: Help your LEP Students succeed!
Spanish for Educators provides some basic, yet specific Spanish skills to help you manage your classroom and give clear direction to your limited English students, you can help make their transition into an English speaking classroom much more achievable.
Year after year we have more Spanish only students in our schools working hard to fit in with their classmates and succeed in school. The goal of our Spanish for Educators classes is to help educators communicate effectively in Spanish with students and parents who are not yet fluent in English. Whether you choose to provide Spanish for Educators training during your School District's Summer Teacher Trainings, on teacher workshop days, Summer Spanish Immersion programs in Costa Rica, or at another convenient time in the year, we will customize these Spanish for Educators classes to fit the unique needs of your school.
Like all of Common Ground International's Spanish classes, these class are dynamic, conversational, and provide you with practical Spanish skills to help you manage typical classroom situations.
The Beginning 1 & Beginning 2 Spanish for Educators course helps you:
Communicate classroom rules and behavior expectations
Express curriculum objectives to students and their parents
Learn Spanish vocabulary for the classroom (classroom objects, etc.).
Explain student schedules, classroom subjects and times
Report incidents to parents
Make phone calls home
Discuss evaluations and assessments with parents
Negotiate Parent-Teacher conferences
Learn Latino cultural norms and its views on education
Learn more about Common Ground's Spanish for Teachers online courses and resources.
Amazing Spanish Immersion Programs for Adults

Budget Traveler - 1wk Costa Rica
Lowest Cost!
Based in Santo Domingo
1-week total trip length
Consider 10 days to have a full weekend to explore!
June 29 & July 6, 2019 | January 25, 2020
Host family, hotel, or hostel
Optional 1:1 private lessons
Tuesday – Thursday community service outreach projects in Spanish
Amazing beaches, volcanoes, national parks, etc
Learn Spanish with other professionals from all walks of life
24/7 leadership, coordination & support by Common Ground program leaders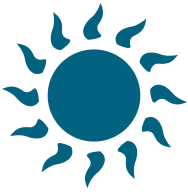 Pura Vida Traveler - Costa Rica
Based in Santo Domingo
2-6 weeks in length; you choose!
June 29 & July 6, 2019 | January 25, 2020
Host family, hotel, or hostel
20hrs/week Spanish Classes
Tuesday – Thursday community service outreach projects in Spanish
Experience amazing beauty and warmth of Costa Rica and Costa Rican culture
Great day trips around the Central Valley & unique ecotourism in Costa Rica
Amazing beaches, active volcanoes, cloud forests
Learn Spanish with other professionals from all walks of life
24/7 leadership, coordination & support by Common Ground program leaders
Adventure Traveler - Ecuador
Newest Program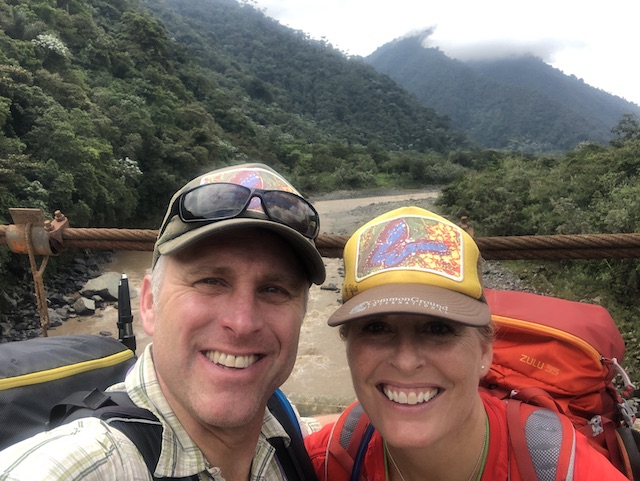 Based in Quito and Cuenca
2-3 weeks in length; you choose!
November 2, 2019 | July 18, 2020
Host family, hotel, or hostel
20hrs/week Spanish Classes
Tuesday – Thursday community service outreach projects
Great day trips to the equator, hot springs, etc.
Optional Wilderness Medicine Course at Reserva Alto Coca
Learn Spanish with other professionals from all walks of life
24/7 leadership, coordination & support by Common Ground program leaders
*If you are a teacher or a healthcare worker, you may want to consider our special Spanish immersion programs for you:
If you would prefer to offer English classes for limited English speakers at your workplace, that's a great option as well!
Other Free Resources to learn Spanish on your own
Verb tenses and study Spanish grammar topics. Click on the topic below to learn Spanish grammar and verbs: