Get Started
This course is currently closed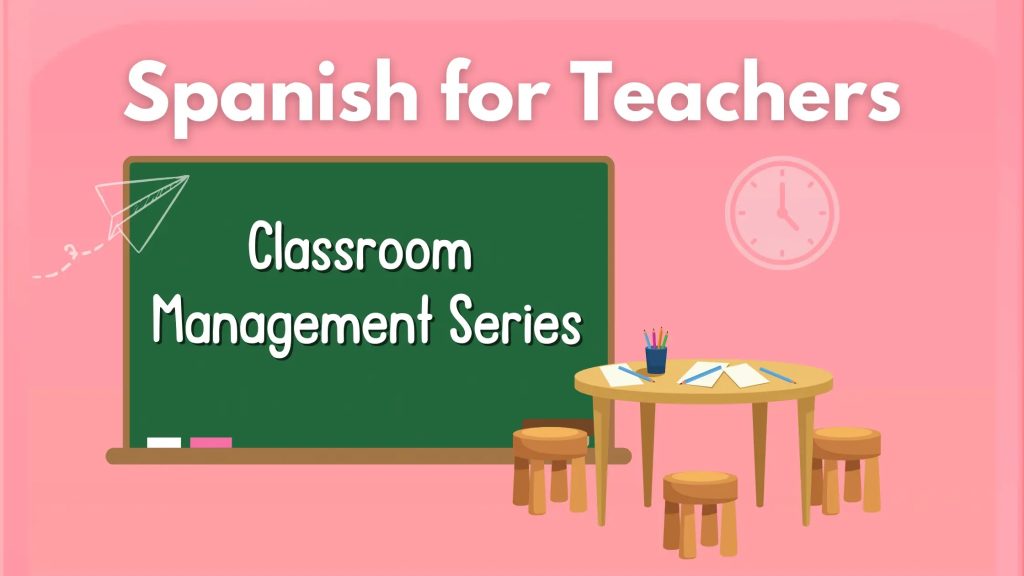 Spanish for Teachers: Classroom Management Series Workshop – (Manejo de Aula)
This is a 3 part workshop
In this introductory course, you will learn how to communicate effectively about these three common topics:
Lesson 1 – Communicate classroom expectations in Spanish.
Personal expressions to communicate your expectations. Such as: En nuestra clase, (in our class, we… listen when others speak, respect the property of others, are ready to learn when the bell chimes, we help peers…)
Impersonal Expressions + infinitive structure to communicate such things as: It's important to… It's necessary to… Raise your hand when…Use your…Pay attention to…
And expressing what students should NOT do
Lesson 2 – Learn how to communicate common school day instructions.
How to give whole class instructions for your systems and routines in place
How give instruction about turning in assignments, projects, meeting deadlines
Entering the class instructions and getting ready for the day
Transition instructions
Group work and much more
Learn the command form in Spanish
Lesson 3 – Learn how to talk about positive and negative student behaviors in Spanish.
Key vocabulary and verbs to talk express various student behaviors and actions
How to communicate these with parents and guardians
And how to praise good choices and behaviors
Who is this class ideal for?
This Spanish workshop series is for classroom teachers with a high percentage of Spanish speaking families that need to quickly learn Spanish in order to communicate about the following topics with their Spanish speaking students, families, parents and guardians.
This is a beginning Spanish workshop series for educators and is appropriate for a student that would currently identify themselves as having a novice low to novice high knowledge of the Spanish language (based on ACTFL proficiency guidelines).
However, ALL Spanish levels can join this series as vocabulary, verbs and contexts will be targeted for specific classroom scenarios.
If you have more questions about whether or not this workshop is a good fit for you, please email Leslie at [email protected]