Learn Medical Spanish – How to Take Vital Signs in Spanish
Learn Medical Spanish – How to Take Vital Signs in Spanish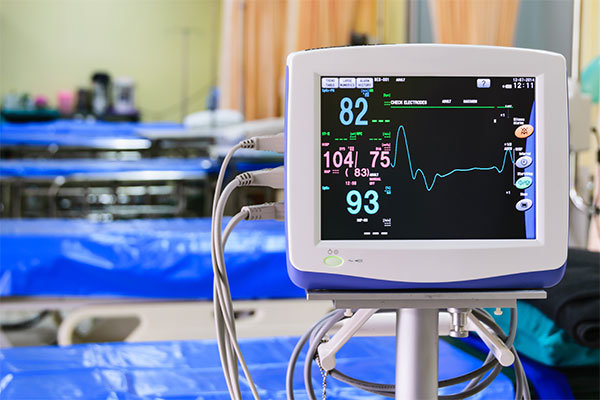 Do you ever have to take vital signs or communicate to your patients about them in Spanish?
In the hospital setting you may have your patients hooked up to the monitors and you don't have to explain too much except a result here and there. But if you work in the outpatient clinical setting, taking vital signs in Spanish requires handful of special instructions and vocabulary that you may not be too familiar with.
I recently taught a live lesson in our Learning Medical Spanish Facebook group and I wanted to share it here too. Btw – that group is free, you just have to request access to it – go ahead and join if you're learning medical Spanish!
Here is the Vital Signs in Spanish lesson I taught to the Facebook group:
Subscribe to our YouTube Channel to see all of our lessons and get the latest videos right away!
Download Vital Signs in Spanish Notes TODAY
In summary, we like to coach our clients to talk about vital signs in a few steps that take you sequentially through: informing your patient what you're about to do, asking them to do whatever they need to do so you can measure whatever you need to measure, and then be able to give the results to your patient.
For example, let's look at weighing a patient:
Informing them: Bueno, sígame por favor. Vamos a pesarle. 
A simple instruction: Quítese los zapatos por favor y súbase a la báscula (la pesa). Gracias, bájese por favor. 
Giving the results: Usted pesa # libras/kilos. ¿Ha subido o bajado de peso recientemente?
As you can see above, taking vital signs uses a few different grammar structures:
When informing your patient what you're going to do, you'll use the indirect object pronoun that best relates to the patient. It will either be "le" if you're working with an adult, or "te" if you're working with a child. Ex. Necesito pesarle. Necesito tomarle la temperatura. Voy a tomarte la presión (to a child).
When giving the simple instruction, you'll use the imperative (command) form of the verb. Ex. Siéntese por favor (adult). Siéntate por favor (child).
When giving the results, you simply need to know your numbers in Spanish and the units of measure. Ex. Su pulsó está en 60 (sesenta) latidos por minuto (adult). Tu pulso está en 60 latidos por minuto (child).
Here is an exhaustive list* of vital signs and the related conversations around them in Spanish. It's a free download.
Download Vital Signs in Spanish Notes TODAY
Keep up the good work speaking responsible Spanish to your patients! Check out our other books, classes & products to help you
!

*If the link isn't working for you, you may need to unblock pop-ups in your browser settings.