Let's talk medical Spanish. What is the best word to use?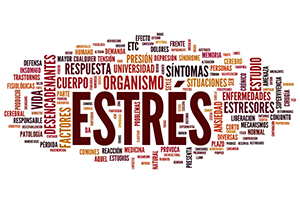 There are many medical Spanish words and phrases that can stump a medical professional. Some words that have similar meanings can be interchangeable, but not always. Some words also have multiple meanings. Below are some examples of medical Spanish words that have similar and/or multiple meanings, and sample statements to illustrate the best way to use them.
Verbos:

To help, assist – ayudar, atender
Por favor, ayúdele al paciente.
Por favor atienda al paciente.
To begin, to start – comenzar, empezar
Comience su terapia tan pronto como pueda.
Empiece su tratamiento de medicina hoy.

To elect, to choose, to decide – elegir, escoger, decidir
El paciente eligió seguir con la operación.
Usted puede escoger una bata y cambiarse para su examen.
Ella decidió no recibir la anestesia epidural.

To teach, to demonstrate, to show – ensenar, mostrar, indicar, señalar
Los médicos residentes enseñan a sus internos varios procedimientos médicos.
Le voy a mostrar como cambiar su venda.
Los resultados de los análisis indican que tiene el cáncer.
Me señaló la laceración en su brazo.

To go up, get up on, to increase – subir, aumentar
Sin no controla su dieta, le va a subir su colesterol.
Favor de subirse a la báscula para medirle cuánto pesa.
El paciente aumentó de peso esta semana.

To lower, to get down, to lose – bajar
Necesita bajar su presión arterial.
Ya terminamos su exanimación y puede bajarse de la mesa.
Si controla su dieta y sigue con una rutina de ejercicio, usted va a bajar de peso.

To tear, to break – romper, quebrar
La señora rompió fuente y necesita ir al hospital para dar a luz.
El señor se quebró el fémur en el accidente.

To harm/ damage, to hurt – dañar, lastimar
Dañó su herida cuando se cayó en el baño.
Me lastimé la espalda cuando levanté la caja pesada.

To think/ about, to try or attempt – pensar, intentar
¿Ha pensado en otras formas de tratamiento?
¿Ha intentado suicidarse?

To take, to put, to inject, to apply – tomar, poner, inyectar, aplicar
Voy a tomarle su temperatura.
Me puso el suero intravenoso.
La enfermera le inyectó la vacuna en el brazo.
Me aplicó la crema en la roncha.

To drink, to take – beber, tomar
Me enfermé de la diabetes y dejé de beber alcohol.
Tómese dos pastillas tres veces al día con comida.

To cause, to make – causar, provocar
La alergia a las nueces causó el choque anafiláctico.
Tuvieron que provocarle el vómito.

To remove, to take away or retire, to take out – quitar, retirar, sacar
El médico le quitó la banda que tenía sobre la cabeza.
La enfermera le retiró su plato después de almorzar.
Me saqué los puntos con un par de pinzas.
Otras palabras:
Risk, danger – riesgo, peligro
Las personas obesas corren el riesgo de contraer la diabetes.
Los padres ponen sus hijos en peligro cuando conducen sin abrocharles el cinturón.

Analysis, exam, test – análisis, examen, prueba
Estoy esperando el análisis de la orina.
El sicólogo me dio un examen para identificar si mi condición es grave.
También tomé una prueba del embarazo.

Insurance plan – plan médico, seguro médico, seguranza
¿Cuál es su plan médico?
¿Usted tiene seguro medico/ aseguranza?

Purpose/ intention, reason – propósito, razón
El propósito de administrar el suero es para hidratarse.
La razón para la visita es porque el dolor está empeorando.
Check out our blogs on common medical Spanish mistakes Top 10 Medical Spanish Errors Part 1 and Top 10 Medical Spanish Errors Part 2.
If you're working on learning Spanish for your healthcare career, we have the medical Spanish you need!