Eye, Foot & Kidney Tests in Spanish
Eye, Foot & Kidney Tests in Spanish
This Video Viernes lesson focuses on the Eye, Foot & Kidney tests in Spanish.
Here is the Eye, Foot & Kidney tests in Spanish lesson I taught to the Facebook group:
Basic Vocabulary – Vocabulario Básico
Azúcar alto: High blood sugar or hiperglucemia
Desechos: Waste
Entregar: To deliver
Filtrar: To filter
Impedir (e-i): To impede
Morir (o-ue): To die
Nervios: Nerves
Ojos: Eyes
Oxígeno: Oxigen
Pies: 

Dedos del pie: Toes
Planta del pie: Sole of the foot
Talón: Hell
Tobillo: Ankle

Piel: Skin
Retina: Retina
Riñones: Kidneys
Sanarse: To heal
Tejidos importantes: Significant tissues
Vasos sanguíneos – Blood Vessels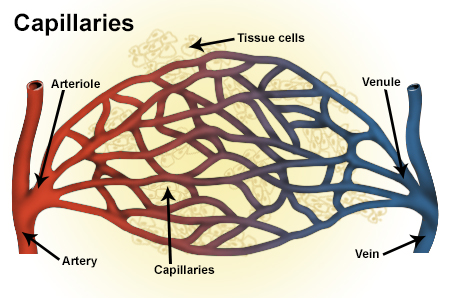 Los capilares tienen un intercambio entre la sangre y las células. La sangre entrega oxígeno y nutrientes a los tejidos y las células, y quita los desechos y los fluidos de las células.
Los Ojos –  Eyes
Los pies – Feet
Los riñones – Kidneys
Eye, Foot & Kidney Tests in Spanish Quiz
Keep up the good work speaking responsible Spanish to your patients!
*If the link isn't working for you, you may need to unblock pop-ups in your browser settings.ç
Related Lesson: Head Eyes Ears Nose & Throat Exam (HEENT) in Spanish
Share your thoughts