How to Say Symptoms in Spanish
How to Say Symptoms in Spanish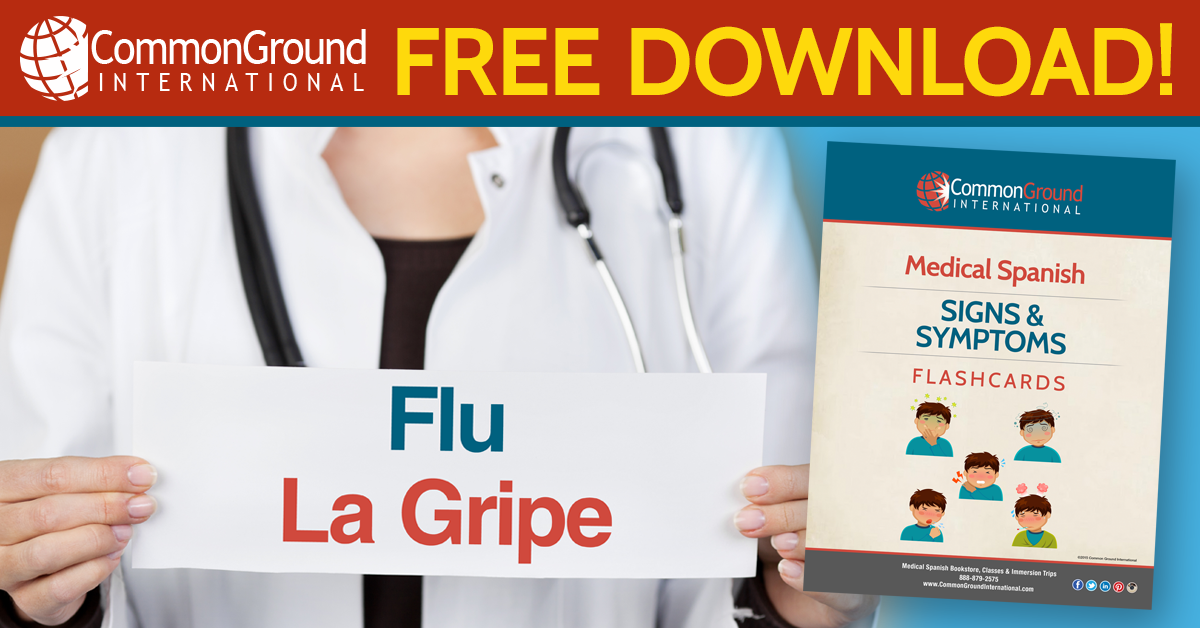 The free signs and symptoms in Spanish flashcards include the following terms in an easy-to-study print & cut format.
In this free lesson you'll learn one essential verb (tener = to have) and a handful of useful questions to narrow down what your patient is presenting with. Be sure to download the flashcards and study these signs and symptoms words in both directions (Spanish to English & English to Spanish).
Subscribe to our YouTube Channel to see all of our lessons and get the latest videos right away!
Useful Questions:
Useful Vocabulary
Study common symptom vocabulary in Spanish with these flashcards
No easy way to print? No problem, we'll ship them to you!
Every month we publish a new lesson & giveaway – follow us on Facebook to always get the latest updates!
Keep up the good work speaking responsible Spanish to your patients! Check out our other books, classes & products to help you
!

*If the link isn't working for you, you may need to unblock pop-ups in your browser settings