Learn how to explain high blood pressure and have hypertension conversations in Spanish: Presión alta e hipertensión.
Here is the High Blood Pressure and Hypertension conversations in Spanish that I taught to the Facebook group:
Subscribe to our YouTube Channel to see all of our lessons and get the latest videos right away!
Download the video notes to follow along
In this Medical Spanish lesson we cover vocabulary and phrasing around:
Describing high blood pressure and ideal blood pressure ranges
Talking through the relationship between diet and blood pressure
Discussing the benefits of physical activity for lowering blood pressure
Common medications for controlling blood pressure
Complications of not controlling blood pressure
Vocabulario Relevante – Relevant Vocabulary
To talk about blood pressure, there is a handful of words you can use:
Resultados – Results
Once you take your patient's blood pressure, it's time to talk about the results.
You can say:
Su presión es de 120 sobre 76 – Your blood pressure is 120 over 76
Explicando la presión – Explaining Blood Pressure
La presión arterial nos dice cuánta fuerza o presión los vasos sanguíneos (las arterias) sienten en 2 momentos:
Blood pressure tells us how much force or pressure the blood vessels (arteries) feel at two different moments:
Con cada latido del corazón (número alto – presión sistólica) – With each heartbeat (high number – systolic pressure)
Entre latidos, cuando el corazón descansa (número bajo – presión diastólica) – Between beats, when the heart relaxes (low – diastolic pressure)
Una presión saludable es una presión sistólica menos de 120 y una presión diastólica menos de 80.
Healthy blood pressure is systolic pressure less than 120 and diastolic pressure less than 80.
Es decir, una presión menos de 120/80. Una presión alta puede causarle problemas a lo largo si es más de 140/90. Es importante chequear la presión frecuentemente porque no puede sentir la presión alta – no causa síntomas.
That is a blood pressure less than 120/80. High pressure can cause problems in the long run if it is more than 140/90. It is important to check the pressure frequently because you cannot feel high blood pressure – it does not cause symptoms.
La dieta y la presión – Diet and Blood Pressure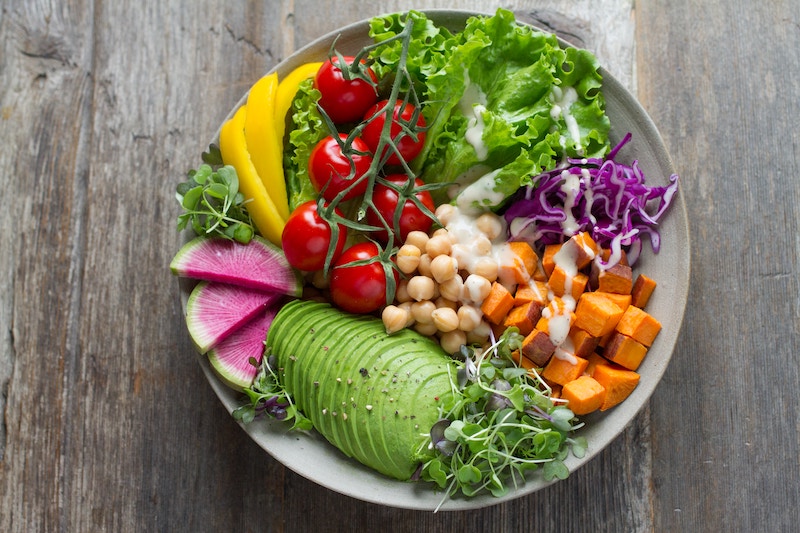 If you want to get to know your patient's dietary habits, here you can find some open-ended questions:
Recomendaciones sencillas – Simple Recommendations
Here is a list of simple recommendations for your patient to improve their dietary habits:
Actividad física y la presión – Physical Activity and Blood Pressure
"Actividad física" (physical activity) might be the preferred way to talk about exercise because sometimes when talking about "ejercitarse" (exercising) people could think they need to pay a gym membership, so if you work with people from under-resourced communities it might seem impossible or inaccessible.
La actividad física regular es importante para mantener una presión saludable – Regular physical activity is important for maintaining a healthy blood pressure.
You might talk about:
# veces por semana – # times per week.
Por # minutos cada vez – for # minutes each time

Cinco veces por semana, por 30 minutos cada vez – Five times a week, for 30 minutes each time

Hacer ejercicio is the verb to exercise
Download the High blood Pressure and Hypertension in Spanish Notes TODAY
Los medicamentos para la presión – Medications for Blood Pressure
When you want to talk about managing your patient's blood pressure the verb you are looking for is "controlar".
Unas instrucciones sencillas – Some Simple Instructions
These easy instructions will keep your verb conjugation at the minimum so it helps you to keep it simple when talking to your patients in Spanish:
Notice any time you talk about occurrences in Spanish, we use "vez" or "veces" (do not use tiempos). So you can say:
Una vez: Once
Dos veces: Twice
Tres (o más) veces: Three (or more) times
Posibles efectos secundarios de los medicamentos – Possible Side Effects of Medications
Depending on the medications you'll end up prescribing to your patients, you might want them to know about their possible side effects. Here you can find a list of some common ones:
Related Lesson: Top Ten Prescription Medications Described in Spanish
Complicaciones de no controlar la presión – Complications of Not Controlling Blood Pressure
Si no controla la presión:
If you do not manage your blood pressure:
Puede llegar a tener problemas graves a lo largo – You can develop serious problems in the long run.
Puede desarrollar otras condiciones – You can develop other conditions.
Aunque no siente los síntomas de la presión, causa problemas – Even though you do not feel the symptoms of blood pressure, it causes problems.
Por eso es importante un buen control de la presión – That's why it's important to really manage your blood pressure
Complicaciones específicas – Specific Complications
¡Gracias por aprender español conmigo!
Su tarea – Your Homework
Review the notes & vocabulary
Identify additional points and topics to discuss with patients

Let me know if you need help 🙂

Remember to keep it simple if you need to
Ask for help in the comments below
Give it a try with your patients!
Now it's your turn! I packaged all of this vocabulary in Spanish into some flashcards for you to study.
Free Medical Spanish Terminology Test
If you want to do a free Medical Spanish terminology test head over to certified Spanish, we are currently building a certification platform where you can practice this test for free. You just have to create a free user account here and start practicing your Español Médico 🙂
I packaged all of this into easily downloadable .pdf notes–Get your copy for free today!
Download the High blood Pressure and Hypertension in Spanish Notes TODAY
Keep up the good work speaking responsible Spanish to your patients! Check out our other books, classes & products to help you learn medical Spanish!
*If the link isn't working for you, you may need to unblock pop-ups in your browser settings