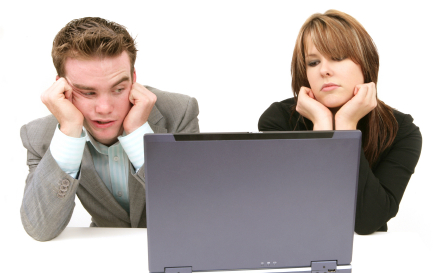 Doing business with Latinos in another country or first-generation Latino businesses here in the States? Let's talk about business and Latino culture:
See if this scenario rings a bell:
You meet with a Latino colleague or client and have a wonderfully productive meeting – you really click, and enjoy chatting long after business is done. Then, you email him or her to follow up on your meeting with a few questions. Days go by. You get no reply, or perhaps a 1-2 line reply that doesn't really address the issue at hand. You're left wondering what happened…
If this sounds familiar, you're not alone. Your Latino counterpart (probably) didn't mean to blow you off. Of course there could be many reasons for the lack of reply, but most likely the personalismo that made your meeting so enjoyable also left your inbox empty.
Let me explain:
As we've explored in previous posts, personalismo is the very strong emphasis Latino culture places on personal relationships. The personal connection you feel with any colleague, client, employee, etc., may be just "icing on the cake" for mainstream Americans, but for Latinos it's the foundation of the entire relationship. A Latino may respect you for your position, but if you don't come through with the warmth of a friend who cares for him or her on a personal level, you're unlikely to earn the trust needed to work together effectively. And this is exactly where email falls short as a mode of communication within Latino culture.
Compared to a meeting in person, or a phone conversation, email is a relatively cold, boring, and solitary mode of communication – generally used in the American workplace for transferring information quickly and without nuance. In other words, Latino culture has little in common with email.
Consider this: The staff of Common Ground International has collectively lived, studied, and done business in several Latin American countries. Almost across the board, we have close personal friends in these countries with whom we've maintained a relationship (some for as long as ten years) without ever exchanging a single email. Instead, instant messenger, Skype, and Facebook (and other social media sites) are the forums where our Latino friends are far more likely to reach out to us – going so far as to set a date for a future conversation over instant messenger, rather than send an email. Such is the importance of a real-time personal connection.
While email is now almost contractual (as far as one's obligation to reply adequately) in the American workplace, don't assume that your non-U.S. (or less-assimilated) Latino counterparts are coming from that same perspective. So the next time the email you considered to be important goes unanswered, don't get mad. Just pick up the phone – you might even find the conversation more pleasant than getting a timely reply in your inbox.