Common Ground Blog: Spanish In Action
---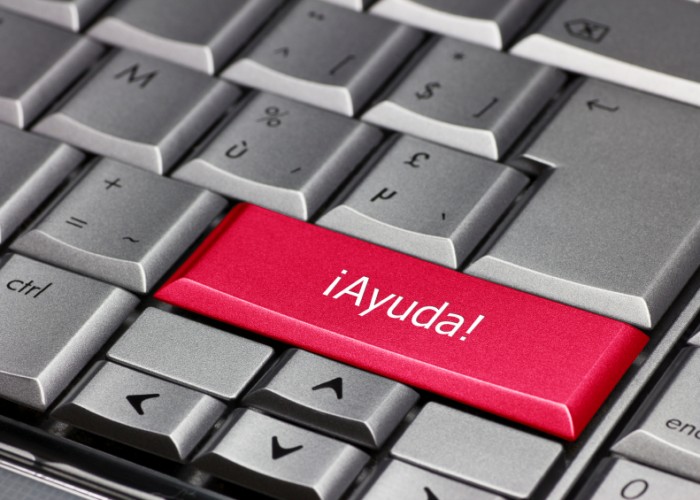 You know your student needs Spanish help – but you're not quite sure how to help them….What can you do?
Helping your student be successful in Spanish class is just like anything else, there are probably things you can do as a parent (or student) to improve before you look for formal Spanish help. Keep reading for 4 strategies that are proven to help your student learn Spanish:
Spanish Help Strategy 1: Emphasize the benefits of learning Spanish -
"Why do I have to learn this?!" is every teen's favorite question. Most teenagers have to understand the motivation to work hard at something. Perspective is key, so remind your student of what they stand to gain by taking a Spanish class.  Spanish is a practical skill, and it's exponentially more useful that just ordering a burrito in Spanish at your favorite Mexican restaurant.
Learning to … Read More »
---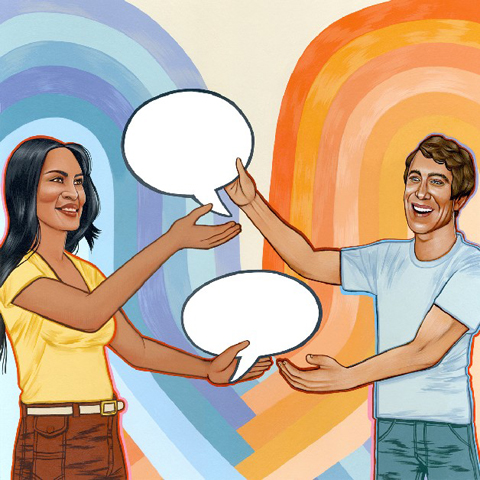 Small talk is a big deal! Conversational Spanish topics that are sure to get people talking.
Don't let yourself be at a loss for words when you're on Spanish Immersion!
You likely selected a program with host family lodging because you recognize the linguistic and cultural value of interacting with people in their home – and you really want to learn all you can while you're on immersion. It's important to realize that healthy chit-chat with your host family actually builds confianza- this idea of trust that engenders peoples' willingness to open up to you, create a deeper friendship, and discuss the things that are dear to them. So…. you're headed back to your host family and you're not quite sure what else there is to talk about. You feel like you've covered the basics and you're stuck; you need … Read More »
---
Keep reading, because the information below will keep you from thinking: "I wish someone had told me that earlier about my host family!"
Okay, picture this…
You have just touched down in Costa Rica for your immersion experience, and your mind is running wild! Is your host family going to be nice? Will the water be okay to drink? You have heard stories of friends traveling abroad and the last thing you want is to spend any of your precious time abroad sick… Tropical landscapes run through your mind until… oh no! Huge tropical bugs! You forgot your bug spray! Is malaria a risk? And the spiders –  are they really three times the size of the ones at home? Wait, did you just hear someone on this flight say snakes?!?
Tranquilo!
Yes there are some bigger bugs, but it's going … Read More »
---
Are you struggling to thrive in your Spanish class like you do in others?
There are several things you can to do help improve your Spanish grade – keep reading!
Disclaimer: If you're a difficult student you've got an uphill battle to try and improve your Spanish grade. You know you're a difficult student if:
You roll your eyes and/or huff & puff frequently
You have a "too cool for school" attitude
You blame others instead of taking responsibility for yourself
You are generally apathetic, disengaged or distracted in class
You don't complete your work and are always full of excuses why you couldn't get it done
If one or more of the above describes you as a student, you probably need to address that (those) before you keep reading. If, however, you're well-meaning and you are just struggling to survive in Spanish, this post is for you!
Learning … Read More »
---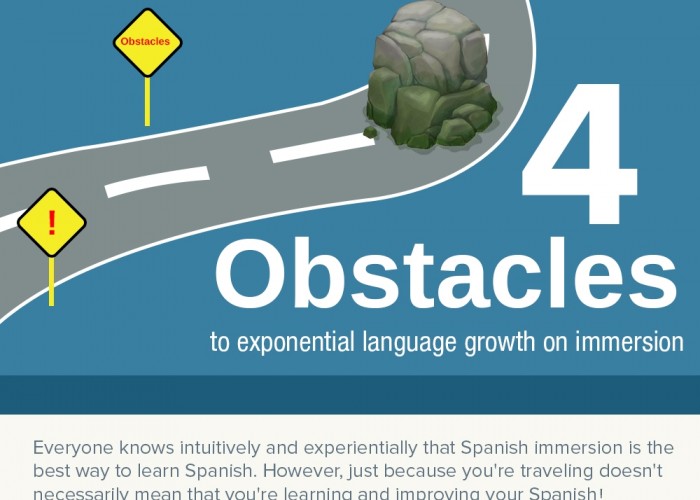 Everyone knows intuitively and experientially that Spanish immersion is the best way to learn Spanish. However, just because you're traveling, doesn't necessarily mean that you're learning and improving your Spanish!
We love Spanish Immersion programs for our high school students, undergraduate students and professional clients because we know it puts them in the best situation to learn Spanish. When you're on a Spanish immersion program, you naturally remove many obstacles and distractions that get in the way and fight for your attention when you're studying Spanish back home.
Spanish immersion is a significant investment of time and money. And while financial costs are relative (what may be expensive for me could be affordable for you) time isn't relative – we all only have a finite amount! So, I wanted to share some realities of Spanish immersion and 4 potential obstacles to exponential … Read More »
---