Common Ground Blog: Spanish In Action
---
The healthcare industry desperately needs a bilingual certification for healthcare workers. What does it mean to be Certified Bilingual and how is that different from interpreter certification?
Interpreter certification in healthcare is an established certification in the USA with a few possible routes to attain certification. It is surprisingly not required by the majority of states across the country, but a clear path exists that assesses proper skills to become nationally certified to interpret in healthcare. The proficiency standards outlined in this bilingual certification do not compete with, nor duplicate, existing interpreter certification. The language proficiency standards below identify standards for bilingual healthcare workers to attain certification to use 2 languages responsibly with patients.
Since 2001 we've been training healthcare professionals and students to gain enough Spanish proficiency to work responsibly and carefully with their Spanish-only patients. It is a noble goal … Read More »
---
Living with a host family in Costa Rica and attending interactive and stimulating language classes, puts you in a unique position to learn Spanish outside of just a regular classroom. You are able to experience the Costa Rican Culture first-hand. When we arrived, in Manuel-Antonio, I was in the Honeymoon stage—trying to find the best deals on hammocks and beaded bracelets, not worrying about the next time I would be forced to speak Spanish.
To be honest, I was anxious that I wasn't going to be able to speak perfectly and that people would mock my skills. I was wrong. Everybody that you encounter on this journey with Common Ground is willing and able to help you get what you need (even if, sometimes, charades are involved). I loved meeting the kids/ our "compañeros" we were working with on our volunteer projects, … Read More »
---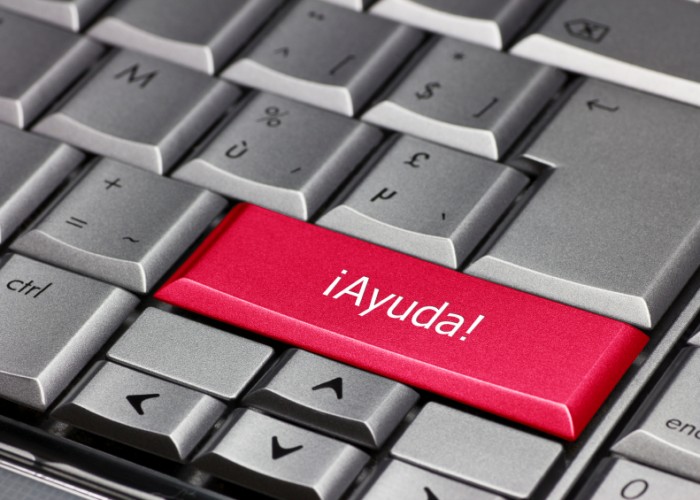 You know your student needs Spanish help – but you're not quite sure how to help them….What can you do?
Helping your student be successful in Spanish class is just like anything else, there are probably things you can do as a parent (or student) to improve before you look for formal Spanish help. Keep reading for 4 strategies that are proven to help your student learn Spanish:
Spanish Help Strategy 1: Emphasize the benefits of learning Spanish -
"Why do I have to learn this?!" is every teen's favorite question. Most teenagers have to understand the motivation to work hard at something. Perspective is key, so remind your student of what they stand to gain by taking a Spanish class.  Spanish is a practical skill, and it's exponentially more useful that just ordering a burrito in Spanish at your favorite Mexican restaurant.
Learning to … Read More »
---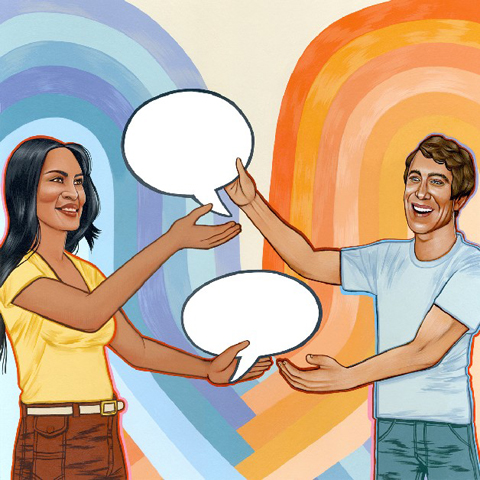 Small talk is a big deal! Conversational Spanish topics that are sure to get people talking.
Don't let yourself be at a loss for words when you're on Spanish Immersion!
You likely selected a program with host family lodging because you recognize the linguistic and cultural value of interacting with people in their home – and you really want to learn all you can while you're on immersion. It's important to realize that healthy chit-chat with your host family actually builds confianza- this idea of trust that engenders peoples' willingness to open up to you, create a deeper friendship, and discuss the things that are dear to them. So…. you're headed back to your host family and you're not quite sure what else there is to talk about. You feel like you've covered the basics and you're stuck; you need … Read More »
---
Keep reading, because the information below will keep you from thinking: "I wish someone had told me that earlier about my host family!"
Okay, picture this…
You have just touched down in Costa Rica for your immersion experience, and your mind is running wild! Is your host family going to be nice? Will the water be okay to drink? You have heard stories of friends traveling abroad and the last thing you want is to spend any of your precious time abroad sick… Tropical landscapes run through your mind until… oh no! Huge tropical bugs! You forgot your bug spray! Is malaria a risk? And the spiders –  are they really three times the size of the ones at home? Wait, did you just hear someone on this flight say snakes?!?
Tranquilo!
Yes there are some bigger bugs, but it's going … Read More »
---