Common Ground Blog: Spanish In Action
---
How can you get your Spanish Teacher on your Side?
We meet hundreds, maybe thousands, of Spanish teachers every year through our language training and Spanish immersion business. By and large they are a decent crew of people. Maybe we're biased (because we're Spanish teachers too) – but I don't think so. Of course you always have your exceptions (there are some real doozies out there) but if you feel like your Spanish teacher is just out to get you; you need to keep reading this post. There are probably a handful of things you could do to improve your working relationship with your Spanish teacher.
Before we start, let's get one thing straight; this is not about sucking up or being a brown nose. This post is all about understanding the reality that your class is going to be a lot … Read More »
---
If you teach any language for specific purposes courses, you have felt the pain of having to invent and feed the curriculum with hours and hours of creative energy in order to run a successful course.
I teach Spanish for specific purposes, and rarely have I found a text to use that I feel does a good job of presenting industry specific vocabulary paired with logical language instruction – at an appropriate level, for a reasonable price, and laid out in such a way that I can use it as a text in my professional Spanish classes. Forget about a text with relevant comprehensible input…that's up to you to create. I actually have nothing to complain about, because I have it sort of easy. I don't have unrelated professions lumped together into one course, nor do I have to take a … Read More »
---
The healthcare industry desperately needs a bilingual certification for healthcare workers. What does it mean to be Certified Bilingual and how is that different from interpreter certification?
Interpreter certification in healthcare is relatively well-established in the USA with a few possible routes to attain certification. It is surprisingly not required by the majority of states across the country, but a clear path exists that assesses proper skills to become nationally certified to interpret in healthcare. The proficiency standards outlined in this bilingual certification do not compete with, nor duplicate, existing interpreter certification. The language proficiency standards below identify standards for bilingual healthcare workers to attain certification to use two languages responsibly with patients.
Since 2001 we've been training healthcare professionals and students to gain enough Spanish proficiency to work responsibly and carefully with their Spanish-only patients. It is a noble goal that … Read More »
---
Living with a host family in Costa Rica and attending interactive and stimulating language classes, puts you in a unique position to learn Spanish outside of just a regular classroom. You are able to experience the Costa Rican Culture first-hand. When we arrived, in Manuel-Antonio, I was in the Honeymoon stage—trying to find the best deals on hammocks and beaded bracelets, not worrying about the next time I would be forced to speak Spanish.
To be honest, I was anxious that I wasn't going to be able to speak perfectly and that people would mock my skills. I was wrong. Everybody that you encounter on this journey with Common Ground is willing and able to help you get what you need (even if, sometimes, charades are involved). I loved meeting the kids/ our "compañeros" we were working with on our volunteer projects, … Read More »
---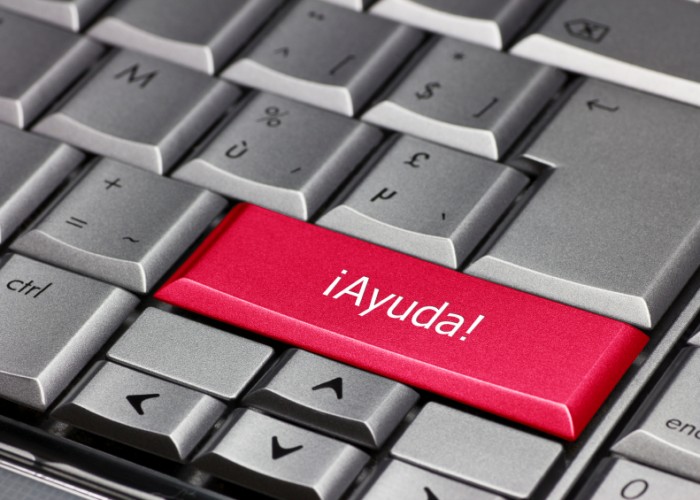 You know your student needs Spanish help – but you're not quite sure how to help them….What can you do?
Helping your student be successful in Spanish class is just like anything else, there are probably things you can do as a parent (or student) to improve before you look for formal Spanish help. Keep reading for 4 strategies that are proven to help your student learn Spanish:
Spanish Help Strategy 1: Emphasize the benefits of learning Spanish -
"Why do I have to learn this?!" is every teen's favorite question. Most teenagers have to understand the motivation to work hard at something. Perspective is key, so remind your student of what they stand to gain by taking a Spanish class.  Spanish is a practical skill, and it's exponentially more useful that just ordering a burrito in Spanish at your favorite Mexican restaurant.
Learning to … Read More »
---