Use one of the easiest tunes to remember the tricky irregular preterite tense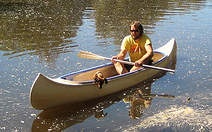 Irregular preterite tense can be difficult for many students. We all know that remembering the lyrics to a favorite song is easier than memorizing verb conjugations. So when it comes time to introduce your students to a new set of irregular verbs, a little singing can go a long way! Here's a song to help them out with the irregular preterite tense:
Los Irregulares de Pretérito
To the tune of "Row, Row, Row, Your Boat"
Fui, Fui, Dije, Vine
Tuve, Hice, Puse
Estuve, Quise, Pude, Supe
Traje, Anduve, Di
Could your students use some help remembering when to use Por y Para? Find more songs and tips in our
Por vs. Para blog post
.