Spanish Resources Online: Supplement your Spanish Learning!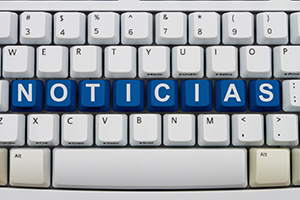 Whether you want to follow international news, work on your pronunciation, or just find the right Spanish word, here are a few online Spanish resources to help you with your language skills:
1.GoogleNoticiasEspaña – News from a variety of Spanish news sources. Also, check out Google News; you can choose news specific to any Spanish speaking country.
2. Univision.com– A popular Spanish language forum for news, sports, entertainment, and more! This is a great Spanish resource to add more human interest to your Spanish learning or teaching.

3. SpanishAudioDictionary – Pronunciation is one of the most difficult aspect of learning Spanish, which is why this website is a valuable resource. It has more than 700 Spanish words with corresponding sound files so you can hear the correct pronunciation.
4.WordReference.com – A multi-language dictionary with helpful definitions, full verb conjugations, and language forums with contributions from native speakers. This is one of our favorite online Spanish resources.
5.MedlinePlus.gov – An easy-to-use resource for medical information in Spanish – including interactive video & audio features (format comparable to WebMd). Although this is definitely is a website geared towards medical professionals, it is still a fantastic resource for any Spanish student to learn about basic medical vocab.
The best way to truly learn another language is through immersion. Take a look at our Medical Mission/Spanish Immersion Program or High School Immersion in Costa Rica to see if immersion is an option for you!