I'm going to study abroad in Latin America! What now?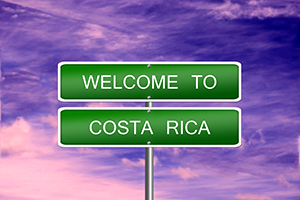 Once you've made the decision to study abroad, what you do in the months leading up to your departure can make a huge difference in the kind of experience you have. Here are some tips to help you get the most out of your program:
1. Learn about the country.
Who is the President? What are the major industries? Who are the most celebrated artists, atheletes, and leaders? What are the education and healthcare systems like? What has the country's relationship with the United States been like historically? What's in the news today?
Start looking for the answers to these questions, and not only will you have some insight into the place you're going, but you'll have a context in which to process your experience — and something to talk to the locals about!
2. Prepare for the culture
Your first few weeks in the country may be full of excitement and wonder. However, once you settle into your daily routine and the excitement wears off, the differences between your own culture and the local culture become obvious, and often, annoying. This is the beginning of real cultural adjustment, and it helps to know beforehand what to expect. Some key concepts you'll want to understand before your study abroad trip to Latin America include: Machismo, the latino concept of time, familismo, personalismo, respeto, and religion (Catholic and folk beliefs).
3. Understand your goals
A lot of people may choose the same immersion program as you, but chances are they did it for different reasons. The study abroad experience is achallenging, and often life-changing. For those reasons alone, it's important to understand your own personal reasons for participating in the program, as well as what you hope to get out of it. Whether your goals are academic, personal, professional, or otherwise, keep them in mind, and work toward them!
4. Be realistic
It's great to have high expectations for yourself, but it's also important to take the experience as it comes. Remember that being totally immersed in a different language and culture comes with a lot of challenges you probably never imagined beforehand. You'll have more to contend with than just conjugating verbs or learning a new bus route. If you're not accomplishing exactly what you'd hoped, or making progress as fast as you'd imagined, that's okay. You can only accomplish so much in a few weeks or months abroad, and you can always go back!

5. Research and pack well
A little extra effort before you leave can mean the difference between a smooth experience and one of constant inconvenience. Research the weather of your destination and pack accordingly. You don't need to bring everything you own (really just clothes for 5-7 days), but you do need to prepare for the climate(s) you'll encounter. Similarly, look at your itinerary and make sure you're prepared for any events that might require formal dress, or special athletic or footwear. And of course, don't forget to bring any medications you'll need, and photocopies of all your documents, travel confirmations, itineraries, and emergency contact information.
One of the many advantages of coordinating your immersion program through a reputable program provider is that they will help you prepare for what to expect in the country you are traveling to. Additionally, if you travel with a group like Common Ground, they make sure to coordinate and plan daily activities that help you maximize the Spanish and cultural learning experience while in the country. If you don't already have your summer immersion experience planned, there are still openings in our Summer Immersion Program in Costa Rica!