Introducing the Immersion Fund
Introducing the Immersion Fund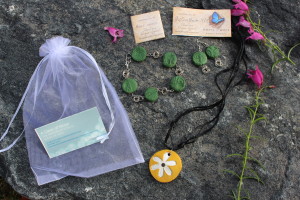 The Immersion Fund has finally emerged…
Since July, I've been working on a VERY exciting project, and it is finally ready! Ladies and gentlemen, I am proud to introduce to you … The Immersion Fund!
The Immersion Fund is a 501(c)3 organization created to help participants fund their Spanish immersion program while also making a difference in another person's life. The Immersion Fund is dedicated to fundraising with a
purpose
!
How it all began …
Since 2003, Common Ground International immersion participants have had the honor of working with marginalized immigrant Nicaraguan communities in a Costa Rican shanty town called La Carpio. We have been greatly impacted by the immense strength and determination of people in these communities, and we have witnessed them overcome the challenges of poverty, abuse, and neglect.
As a family run organization that has invested years into these communities, we have been impacted by two main factors:
The sheer determination of these marginalized families that have fought through their circumstances and have worked fiercely to change the course of life for their children, grandchildren and great-grandchildren.

Our immersion participants who sacrifice time, energy and resources to collaborate and give to individuals in these communities. They walk away from their experience forever changed by stepping out of their comfort zones, experiencing poverty on poverty's terms, and learning to appreciate a very different reality from their own.
For these reasons, we have begun the Immersion Fund!
The Immersion Fund is an extension of Common Ground International and is a nonprofit organization with two main goals:
GOAL # 1: To continue supporting marginalized communities when we are not "on-site" through a unique "Purchase with a Purpose" program.
GOAL # 2: To raise scholarship money for future immersion participants that want to interact face to face with these communities, but cannot financially afford to do so.
GOAL #1 A Purchase with a Purpose
We are initiating GOAL # 1 in a new partnership with House of Hope in Managua, Nicaragua. House of Hope helps women, teens and young girls get out of prostitution by teaching them the skills to make a respected salary and offering a number of other services. One of those skills is jewelry making. Check out their beautiful handmade jewelry on our "Case of Hope" webpage.
GOAL #2…Why Spanish Immersion?
We believe that Spanish immersion is the best way to learn Spanish. Learning Spanish gives individuals a stronger platform to charitably and professionally give their time and services to limited-resource Spanish speakers in their home community and abroad. Speaking Spanish well help YOU make a difference in the lives of others every day.
However, Spanish immersion travel is costly and not always feasible for students and emerging professionals. That is why we've created the Immersion Fund to help individuals fund their Spanish immersion trips so that they can use Spanish more effectively and have a bigger impact in their home communities.
We are really excited about this new venture! Please check out The Immersion Fund and learn how you can join in this project to make a difference in the lives of rescued women in Nicaragua and Spanish-speaking communities in the US. Join us in impacting communities through language!