Spanish Immersion for Adults Rate Sheet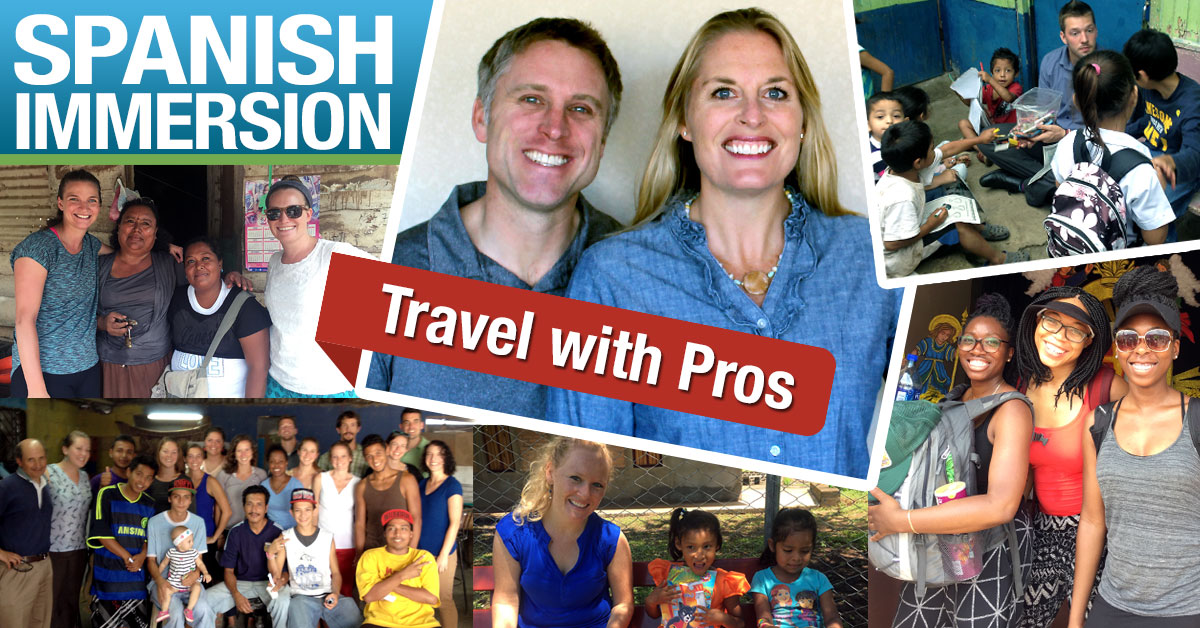 Thank you for your interest in our Adult Spanish immersion program! I'll be in touch via the email you used with a handful of additional details.
Any way you slice it, this is an investment in your language skills. Please think through the goals of the Common Ground Adult Spanish Immersion Trip and make sure they match your objectives for traveling abroad.
---
---
Here are the costs for 2021 Spanish Immersion programs for Adults. Please refer to the pricing below for an accurate estimate of your costs:
Ecuador Immersion:
1-wk in Ecuador: $1,467
2-wk in Ecuador: $2,350
3-wk in Ecuador w/ Science, Backpacking & Wilderness Med  course in Amazon: $3,987
Ecuador & Costa Rica Combo Immersion:
3-wk EC & CR: $3,650 (2wks EC, 1wk CR) | $3750 (1wk EC, 2wks CR)
4-wk EC & CR: $5,420* (3wks EC, 1wk CR) | $4,760 (2wks EC, 2wks CR) | $4695 (1wk EC, 3wks CR)
5-wk EC & CR: $6,340* (3wks EC, 2wks CR) | $5,650 (2wks EC, 3wks CR) | $5,575 (1wk EC, 4wks CR)
6-wk EC & CR: $7,220 *(3wks EC, 3wks CR) | $6,525 (2wks EC, 4wks CR)
Costa Rica Immersion:
1 wk in CR: $1,597
2-wk in CR: $2,450
3-wk in CR: $3,369
4-wk in CR: $4,295
5-wk in CR: $5,220
6-wk in CR: $6,150

Email Rory Foster for details on discounted student rates.
*The first week in Ecuador is a Backpacking, Science & Wilderness Medicine Course at a reserve in the Amazon cloud forest.
---
What's included in the trip cost?
10-hr Pre-departure preparation course
Travel medical insurance
Lodging with host family
Breakfast and dinner with host family in Costa Rica
In-country transportation to most volunteer work sites (here and there we may take a $.50 public bus ride)
Spanish classes & related materials
Intentional integration of Spanish language learning into every aspect of the program (CGI teacher/leader with you all the time to capitalize on those "teachable moments").
International paperwork & formal evaluations
What else should you budget for?
Flights & Airline baggage fees ($500 – $800)
Updating your routine and special immunizations for travel to Costa Rica and Ecuador
Any donations you would like to contribute to the outreach work we do (totally optional)
Lunches in Costa Rica: $5 – $7 on average
Gratuities for hired drivers and guides on weekend excursions: $5-$8/day of use (see program itinerary for specific # of days in your program)
Weekend excursions (you'll plan these with your fellow travelers as your trip date approaches)
Souvenirs & other day to day personal expenses
If you would like to schedule a time to speak with me about this program and how it may (or may not) meet your needs, I'll be glad to have that call and help you figure it out! Here is how you can reach me: (303) 684-5557 | Email Rory
All of our programs include basic travel medical insurance with trip interruption, delays, lost bags, etc. Here is the standard description of coverage for your included travel insurance plan.
If you you have any uncertainties about your upcoming adventure, it might be a good idea to consider additional travel insurance coverage . If you're looking for a Cancel for Any Reason policy, we suggest you shop for it here:

Looking for fundraising options? Check out the Immersion Fund – it's pretty special…
Apply Today Go back to the immersion page
Spanish Immersion for Adults