Day 1: Orientation & Getting to know the town of Granada Nicaragua.
Today (Sunday) we met up at 9am for a brief tour around Granada to learn about the history of this great city and make sure everyone knows where they can sample some of the great international foods here, where the banks are, the bookstores, best cafés, etc. It was a hot morning stroll around the city – and we finished up with a visit to the ChocoMuseo where we had some nice chocolate tea, chocolate rum & chocolate Irish cream samples.
And then we went up to one of our favorite places to relax and escape the heat, Laguna de Apoyo – a volcano crater that is the size of a small city. After looking down on at at La Catrina, we went down and swam around in the cool waters, a great way to end a hot day.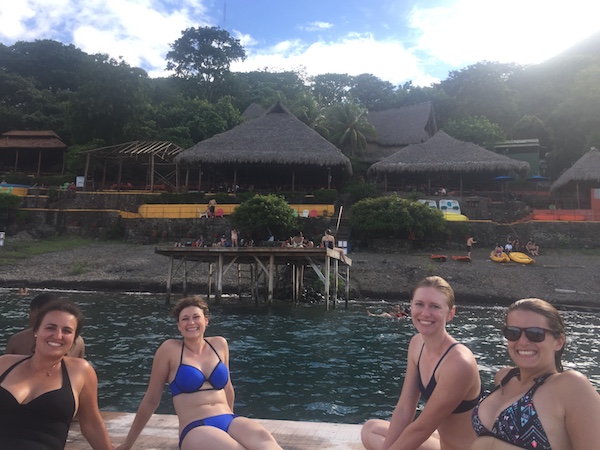 Tomorrow the real work starts – we've been easing into Spanish as a group, ¡mañana puro español to give everyone the Spanish Immersion the signed up for!