Living with a host family in Costa Rica and attending interactive and stimulating language classes, puts you in a unique position to learn Spanish outside of just a regular classroom. You are able to experience the Costa Rican Culture first-hand. When we arrived, in Manuel-Antonio, I was in the Honeymoon stage—trying to find the best deals on hammocks and beaded bracelets, not worrying about the next time I would be forced to speak Spanish.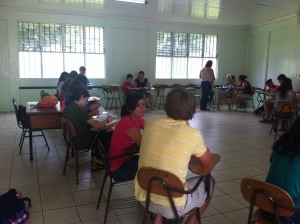 To be honest, I was anxious that I wasn't going to be able to speak perfectly and that people would mock my skills. I was wrong. Everybody that you encounter on this journey with Common Ground is willing and able to help you get what you need (even if, sometimes, charades are involved). I loved meeting the kids/ our "compañeros" we were working with on our volunteer projects, I loved the rules set by my tica familia because it made me feel at home, but most importantly, I loved the way that the journey was organized because there was always something new and exciting in the near future.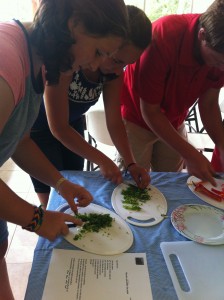 Zip-lining while it's pouring rain, horse-back riding in the rainforest, visiting a butterfly garden, hikes to waterfalls, experiencing the greatness of Costa Rican Panaderías, petting baby sloths, seeing toucans up-close, learning how to make coffee and chocolate, dancing the meringue with all my new friends, playing fútbol, helping communities in need, learning how to cook Costa Rican style, and so much more.
I learned to not hold back so much and, after a day or two, I felt comfortable asking anyone, anything. I feel Costa Rica is now a part of me forever because of all the memories and friends I have to cherish and the new family of which I feel a part of. I was looking for an opportunity to help me with my Spanish as well as introduce me to a new culture, in a relaxed yet exciting adventure. I couldn't have imagined it any other way than with CGI. ¡Pura Vida!
Learn more about high school Spanish immersion programs we run in Costa Rica
Register for the next Spanish immersion program
Sign up for the monthly high school immersion email