Names of Medical Professions in Spanish
Names of Medical Professions in Spanish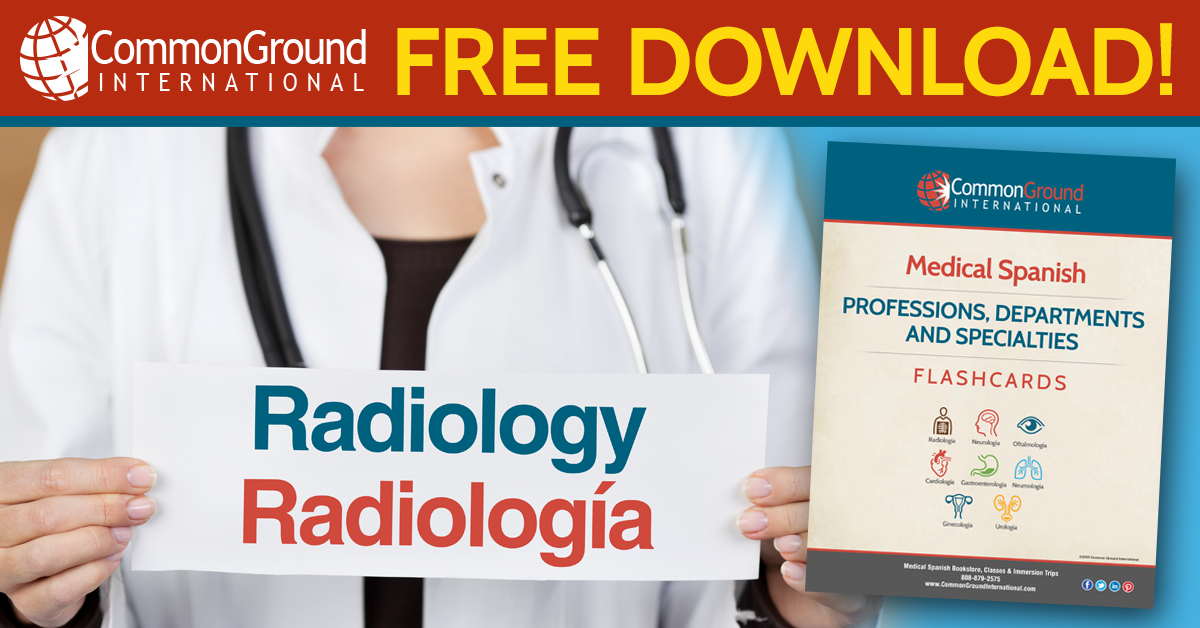 This blog post will help you nail the names of medical professions in Spanish.
You should never have to say "doctor de corazón" again and sound like a hillbilly in Spanish (no offense to my backwoods brothers and sisters ).
This flashcard set will help you learn the right terms for professions, specialties, and departments in your hospital!
Subscribe to our YouTube Channel to see all of our lessons and get the latest videos right away!
One thing I forgot to include in the video is the difference between saying Yo soy (profession) vs Yo soy el/la (profession). Here is a brief explanation:
Yo soy enfermera = I am a nurse. You would not use the definite article (el/la) when you're just talking about your profession. You are saying that you belong to a particular profession.
Yo soy la enfermera (el enfermero) = I am the nurse. There is a perfect time and place for using the definite article with your profession. For example, you enter the patient's room as you're rounding and you introduce yourself as THE NURSE for today (or this shift). So, use the definite article (el/la) when you need to say "the _____". In most other cases when you want to say "a _____", you'll not use el/la.
The free names of professions in Spanish flashcards include the following terms in an easy-to-study print & cut format. Enjoy!
Departments & Specialties
Study names of medical professions in Spanish with these flashcards
No easy way to print? No problem, we'll ship them to you!
Every month we publish a new lesson & giveaway – follow us on Facebook to always get the latest updates!
Keep up the good work speaking responsible Spanish to your patients! Check out our other books, classes & products to help you
!

*If the link isn't working for you, you may need to unblock pop-ups in your browser settings