Por vs. Para Spanish Grammar Lesson (for learners)
Por vs. Para Spanish Grammar Lesson (for learners)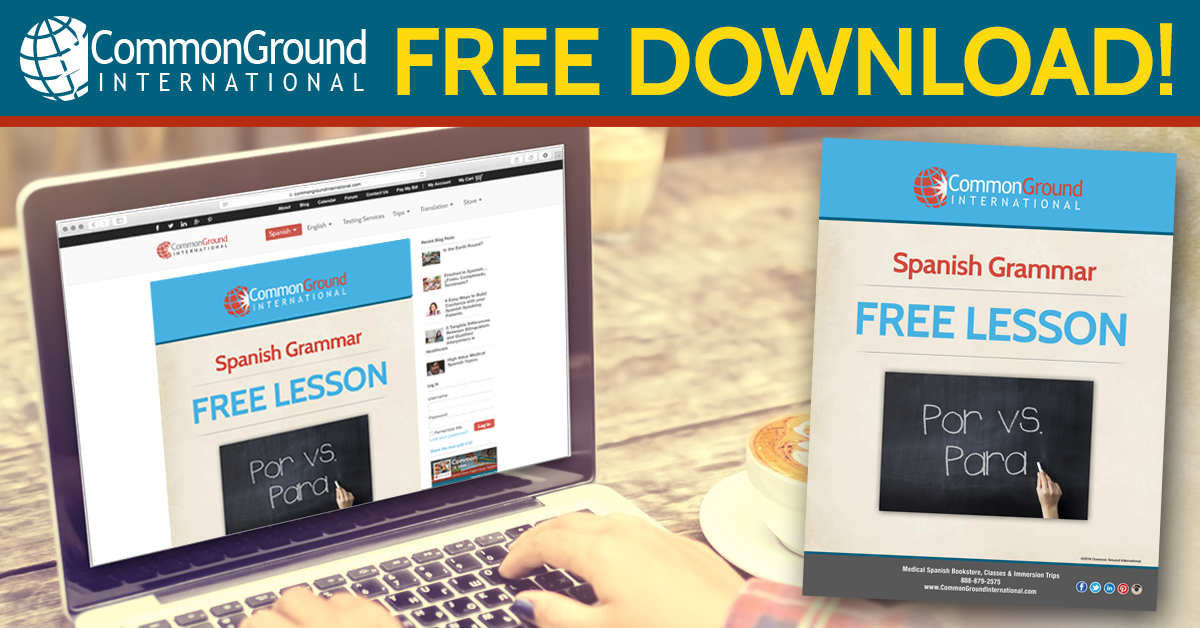 Spanish Grammar Lesson: Por vs. Para
If you've ever had trouble saying "for" in Spanish, you're not alone!
Let's talk about POR vs. PARA: The key to understanding por vs. para is to think of the meaning you want to convey. For example:
If I use a phrase such as "three for a dollar" in English, the "for" has a different meaning than it does in "this book is for you."

In the first case: "three for a dollar" the "for" indicates an exchange or rate.
In the second example: "this book is for you" "for" indicates an intention or direction.

Thus the Spanish translations of the two phrases are different: "tres por un dólar" and "este libro es para ti."
IN THE FREE POR VS. PARA SPANISH GRAMMAR LESSON DOWNLOAD YOU WILL
¡APRENDER! Learn the difference in uses between the Spanish prepositions POR and PARA that both mean "for." Por and para are not interchangeable, they both have distinct uses
¡MEMORIZAR! Memorize this acronym PERFECT DR

EE

MS (yes, DREEMS with two EE's).
¡PRACTICAR! Practice your new knowledge by completing the included

practice exercises

.
¡APLICARLO! Apply it in real life situations and in the

life application project

included.
Every month we publish a new lesson & giveaway – follow us on Facebook to always get the latest updates!