Costa Rica Travel Tips: Where to go in Costa Rica
Costa Rica Travel Tips: Where to go in Costa Rica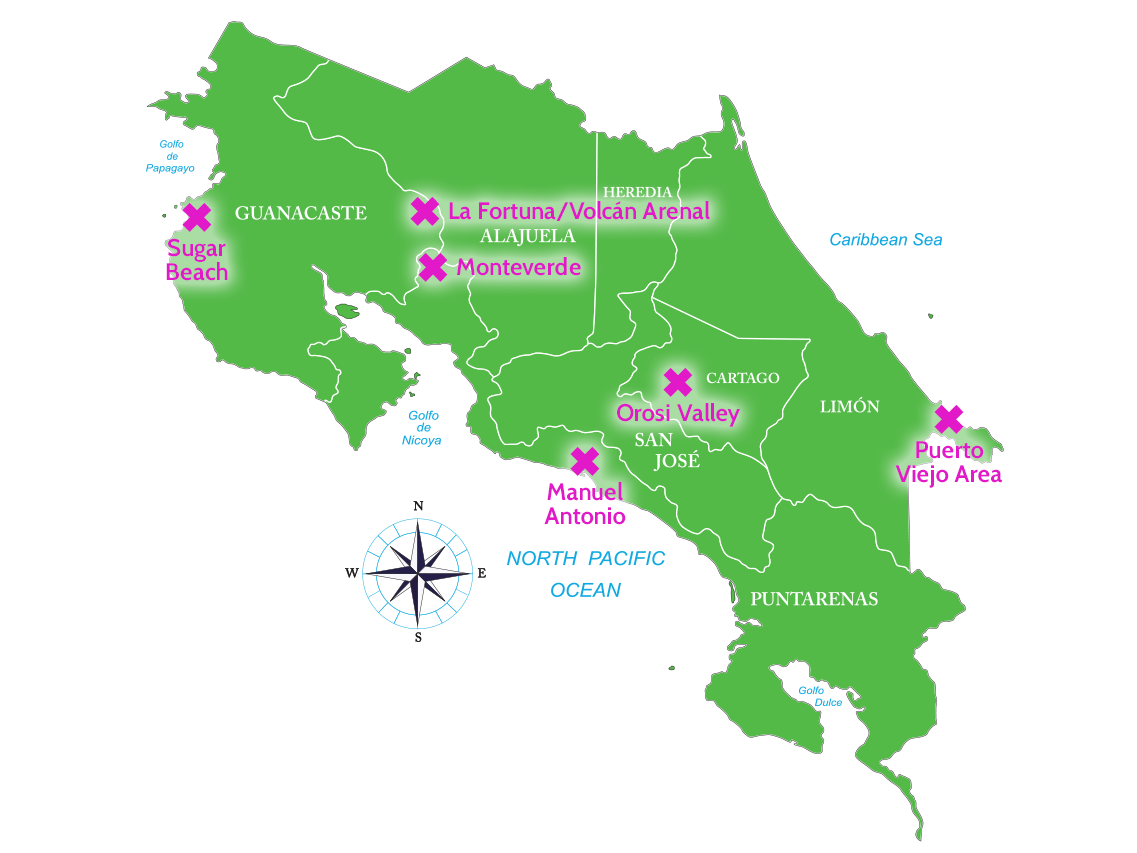 Are you wondering where to go in Costa Rica? Get this trip itinerary and read these Costa Rica travel tips… your ticket to a safe, fun and easy adventure that lets you focus on creating memories with your family!
Traveling to Costa Rica for our family is like commuting to work. When our first son was born, we did something courageous; we got him a passport. His first trip to Costa Rica was when he was 8 months old. Costa Rica is a BIG part of our lives. Part of our business is in Costa Rica and we have continued to travel with our growing family for over a decade. We have done it with kids in utero, in diapers, nursing, crawling, sick, laughing, in tears, and all of combinations imaginable. We have done it through the early childhood years and beyond. When people say they are going to Costa Rica, I can't help but smile and want to share all the great places we have visited as a family.
Costa Rica is known for being a safe, family friendly place to travel. And it is full of hot spots and must see places. In fact, we have yet to hit all the places we want to as a family despite yearly visits for over a decade. However, if you have booked your airline tickets and are wondering what to do and where to go, from one parent to another, I have some great family friendly destinations for you.
Costa Rica is often thought of as an island, but it is actually a small country in Central America, wedged in between Nicaragua to the north and Panama to the south. Costa Rica enjoys two beautiful coastal lines (the Caribbean and the Pacific) and small enough (smaller than the state of West Virginia) to be able to travel from one coast to the other in a single day.
Although itty bitty, Costa Rica packs a punch in the biodiversity department. With over 500,000 plant and animal species, Costa Rica is one of the planet's most biologically dense countries.
Between the small size, two coastlines and the biodiversity, there is a lot to see and do in Costa Rica. There are several must-see places and it is impossible to visit them all in a typical 10-day trip.
Get this 10 day itinerary that takes you to four of our favorite places. It is chock full of hotel suggestions, restaurants, tours, car rental information and family friendly activities.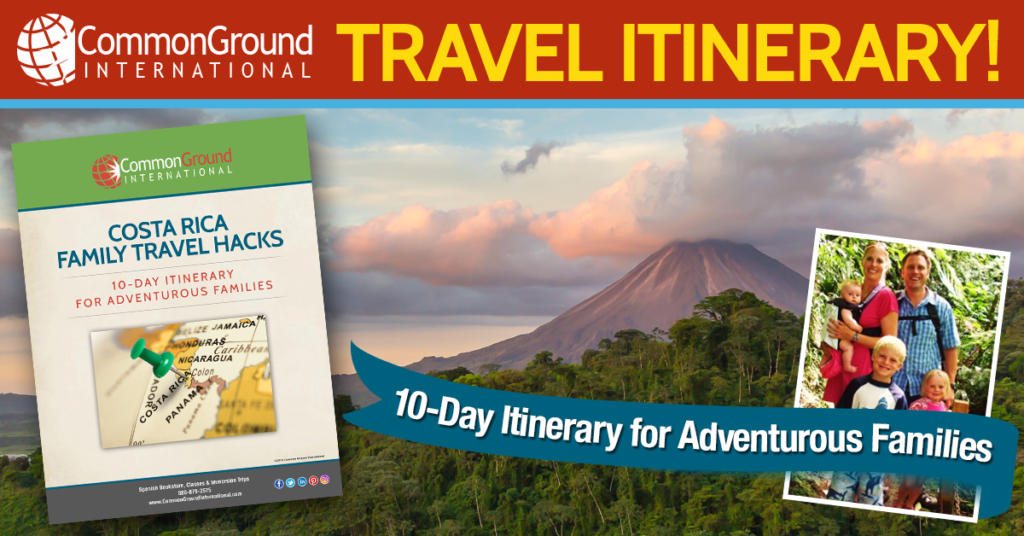 There are so many great places to visit. If you are still not sure where to start, be sure to download this itinerary with four of my favorite destinations along with hotel, restaurant and activities recommendations.
Pura Vida and happy adventuring!