Registration closed 🙁
A quick note from Rory about this 5-lesson travel Spanish course!
Lesson 1
Opens: Sat 6/5
Live Session: Wed 6/16 @ 6:30p MST
Casual conversation in Spanish including:
Greetings
Introductions
Pleasantries
Basic survival phrases
Foundational vocabulary
Lesson 2:
Opens: Thurs 6/17
Live Session: Wed 6/30 @ 6:30p MST
Present tense verbs in Spanish:
Regular verbs
Irregular verbs
Stem changing verbs
Travel Spanish verb list
Question words and asking questions
Lesson 3:
Opens: Thur 7/1
Live Session: Wed 7/14 @ 6:30p MST
All food in Spanish:
Restaurant conversations
Getting recommendations on places to eat and menu options
Local markets
Numbers, currency and exchange rates
Lesson 4:
Opens: Thur 7/15
Live Session: Wed 7/28 @ 6:30p MST
Transportation:
Getting and giving directions in Spanish
Taxis & Ubers
Public bus
Car rentals
Lesson 5:
Opens: Thur 7/29
Live Session: Wed 8/11 @ 6:30p MST
Activities:
Getting local recommendations for best activities and reputable providers
Tours
Sightseeing
Shopping and bartering
5 Live practice sessions
Join the live sessions every 2 weeks to practice what you're learning!
Benefits:
Review the lessons
Practice speaking in small groups!
Travel scenario role-plays
Lively Q&A
An encouraging community of learners
Meet your instructors!
Hugo Aguilera
Hi, there! My name is Hugo Aguilera. I'm from Mexico City. I'm a proud father of two very smart children who enjoy learning and discovering languages.
I believe that, as a teacher, my mission is to help my students learn not just the linguistic aspects of Spanish but the culture as well, and do it in a fun and meaningful way.
I started my language career many years ago teaching English at language schools. Later, with all the experience and training I got, I was able to transition to English for Special Purposes teaching English for hotel and restaurant management at a University and a High School and later focused on English for business.
I then spent nine years training Mexican and international pilots and pilot students in aeronautical communications in English and I just know how crucial it can be.
The good thing is that, since I started teaching Spanish (my native language) a few years ago, I've been using all this expertise to create and develop meaningful lessons aimed at developing speaking skills in Spanish. I'm looking forward to helping you too!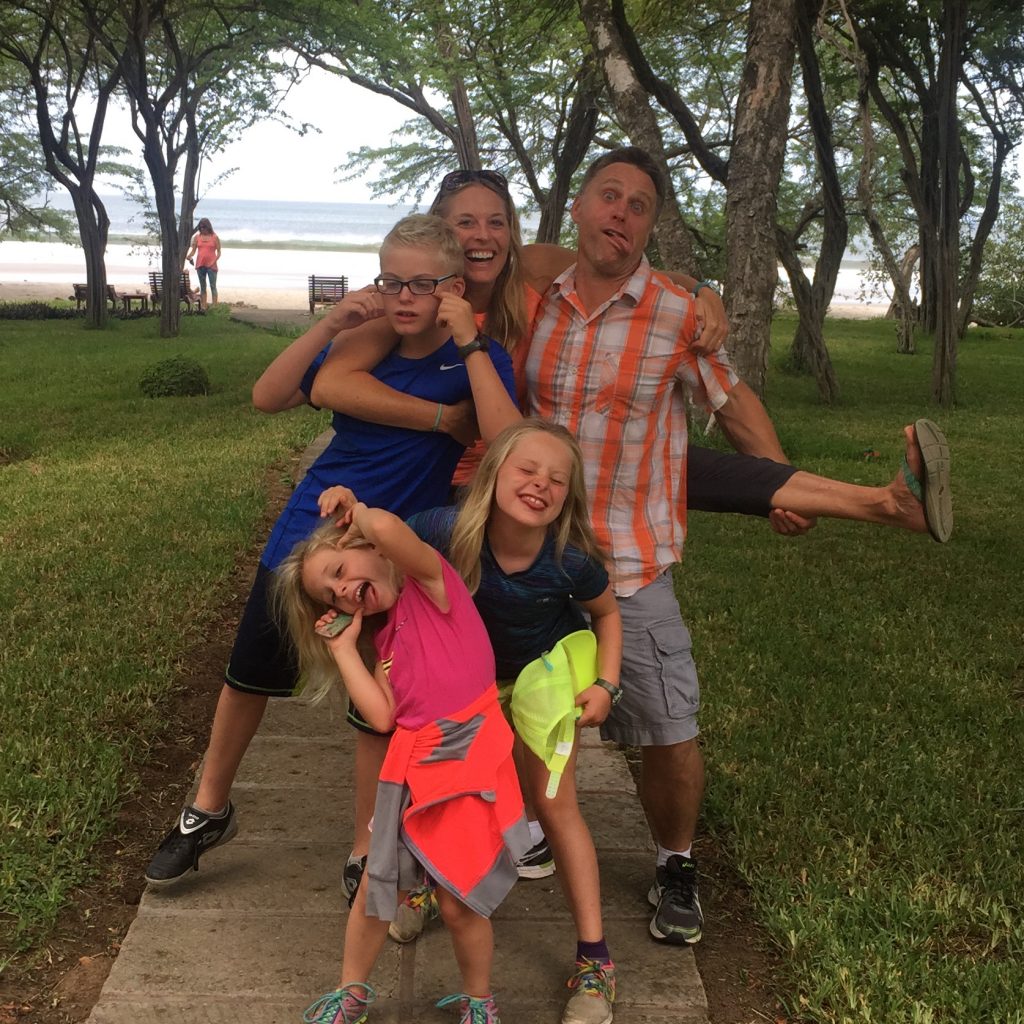 Rory Foster (& travel buddies)
¡Hola amigos!
I'm so excited to share Travel Spanish with you because I love the opportunities and experiences that open up when you're able to TRAVEL IN SPANISH.
You see and experience a side of the communities that you visit that you would never be able experience if you didn't speak the language. And you feel an increased level of confidence as you interact with people that you're being dealt with honestly.
My wife (Leslie) and I have been fortunate to be able to share travel experiences as a couple (and as a family with our 3 kids) in Latin America – and it's hard to describe the shift that happens when you're speaking Spanish in the taxi, at the restaurant, with local guides, in the markets, etc. The best way I can describe it is that people treat you more like a neighbor than a stranger. It's pretty amazing.
I've been helping people turn their Spanish knowledge into practical speaking skills since 1998. And I want you to get to the place where you can SHARE with the communities you visit instead of just consuming on your next trip. I'm excited to meet you and work with you online!
Wondering what it's like to learn online with Common Ground?
Leslie and Rory are always super positive..classes are very informative with a lot of Information!!! Thanks
Common Ground responded quickly to my inquiry. Rory helped clarify my goals to becoming comfortable with learning Spanish. He offered several resources I could access immediately to help get me started.
Working with the CGI team has been the best decision I've made to improve my Spanish! Being able to access the videos 24/7 and connecting with conversational partners has moved me from book knowledge to actually using Spanish.
Rory's medical spanish videos are well structured and very on point. I truly enjoy listening/watching the videos over and over again to help learn medical spanish.
Your platform has been a true blessing to me. Thank you so much for your medical Spanish videos and your free resources. Keep up the fantastic work. You are helping so many people and changing lives for the better.
I have experienced firsthand the Common Ground team's commitment to helping me learn. Your questions will get answered, and you'll have the tools and support you need to improve your Spanish. You just have to do your part!
Accessible and fun and relevant. That's how I'd describe Common Ground.
Rory and his staff always have "the answer" I had a medical inquiry a long time ago and have followed the whole organization ever sense!
Your classes are well put together and easy to understand.
Rory – your passion for your craft is infectious! Thank you for your energy and personality that you bring to your [medical Spanish] courses! You make me want to continue learning. Much love!
Hugo & Rory answer community questions about the course:
Frequently Asked Questions
It's a hybrid online course. By hybrid, we mean that there are asynchronous lessons to work through on your own time, and then synchronous practice sessions where we all get together on Zoom to role play conversations and get comfortable speaking.
The general schedule for this course is that we have live practice sessions every other Wednesday night & new lessons open up the next day on Thursdays. See above for the specific dates and times of each lesson and its practice session.
We've built this course so that it's accessible to beginning and intermediate levels of Spanish experience.
We're all about FUNCTIONAL Spanish, so that means our grammar is always as simple as it can be, but we drill down on all the important vocabulary you need to communicate on your next trip to Latin America!
No problem at all. At the end of the day, we want to help you learn Spanish. If our methods and approach aren't helping you, we don't want your money! We're offering you a 30-day money-back guarantee on this course. If you don't like it, we'll refund you 100%.