First Week on Immersion in Costa Rica: Host Families and Community Service
First Week on Immersion in Costa Rica: Host Families and Community Service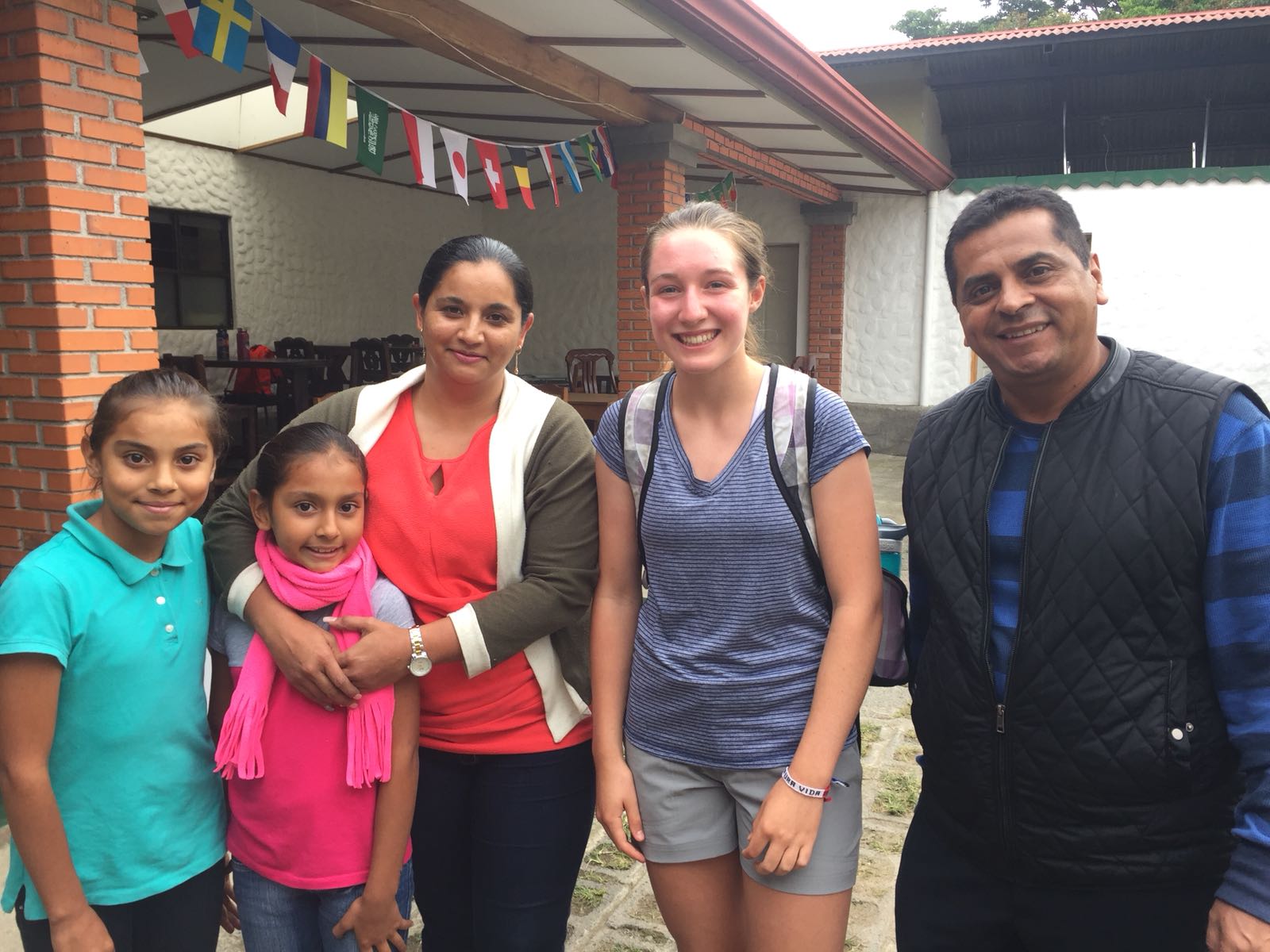 High school students experience first week on Spanish immersion in Costa Rica.
Two of the main focuses of the Common Ground International (CGI) high school Spanish immersion programs are host family stays while on immersion and community service that is sustainable and positively impacts the communities we are visiting. Our high school participants experienced both of these in their first week on immersion.
Host family stays can stir up a mix of emotions for anyone. But imagine yourself in this situation- you're staying in someone else's home for a few weeks and have to sleep in a strange bed, eat foods you're not used to, use a shower that may or may not have hot water- ALL in the new language you are learning. This first week of host family stays is always a challenge and adjustment period for everyone. Some have a harder time communicating or connecting with their families, so we suggest bringing a gift that will spark some conversations and connections. We received many pictures and stories from the host families of the students settling right in: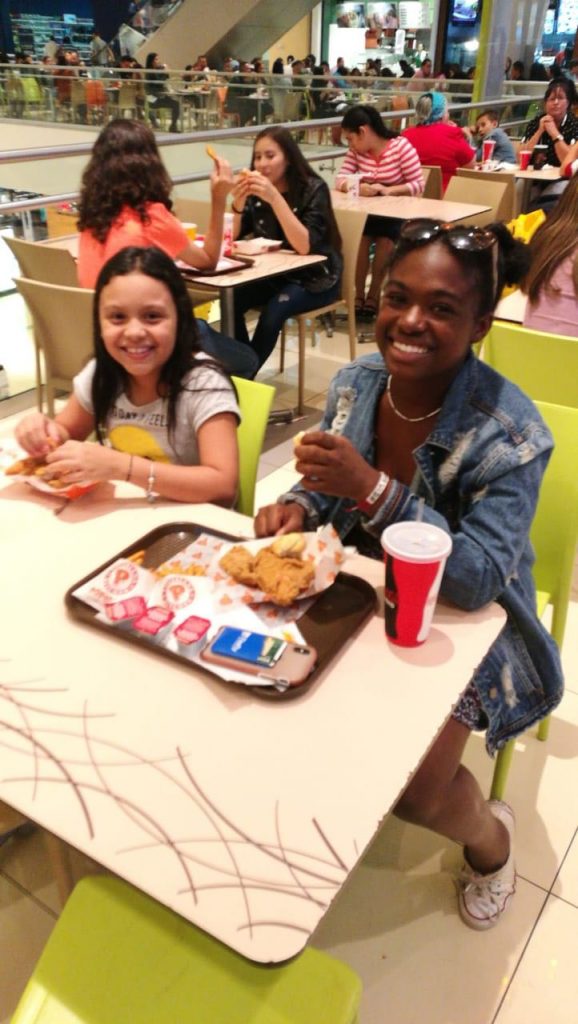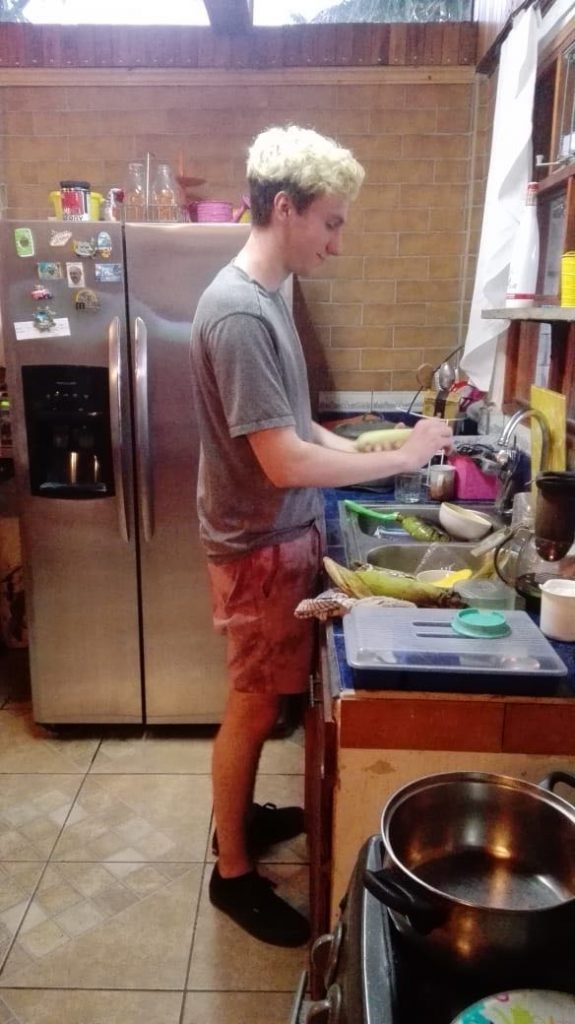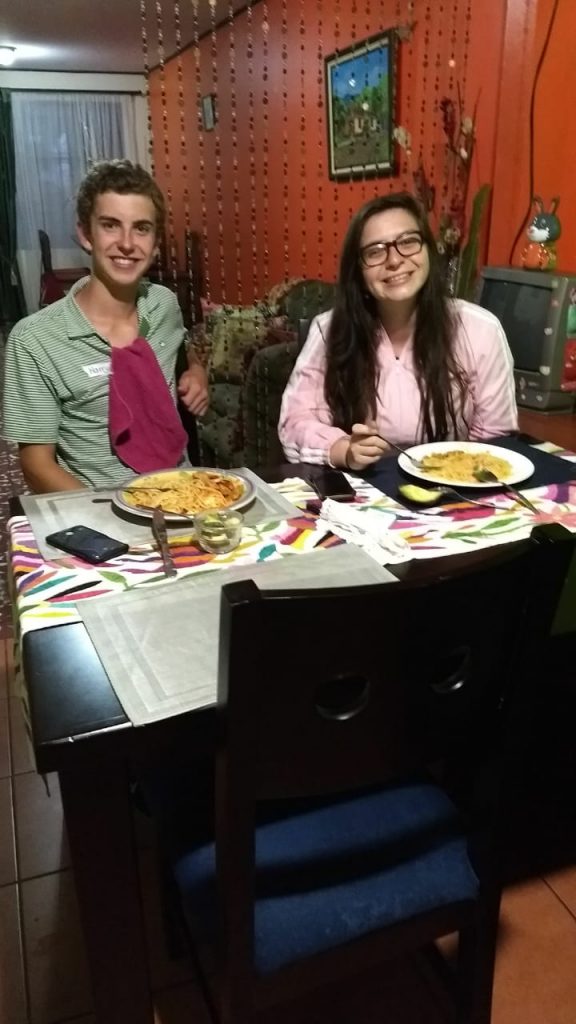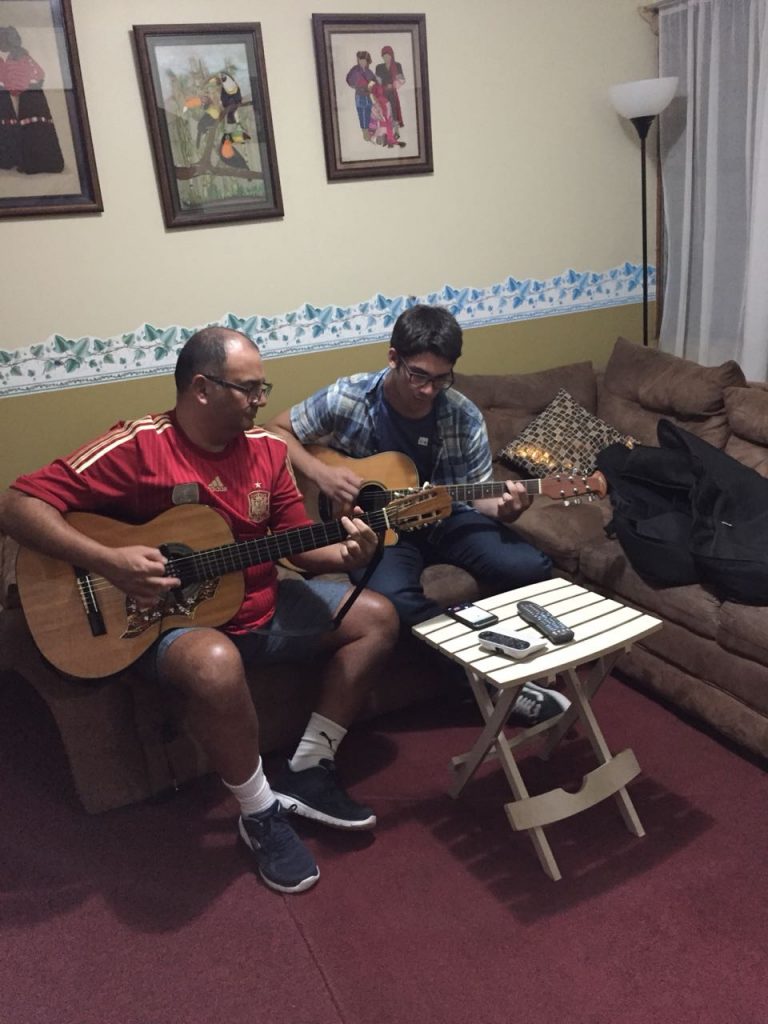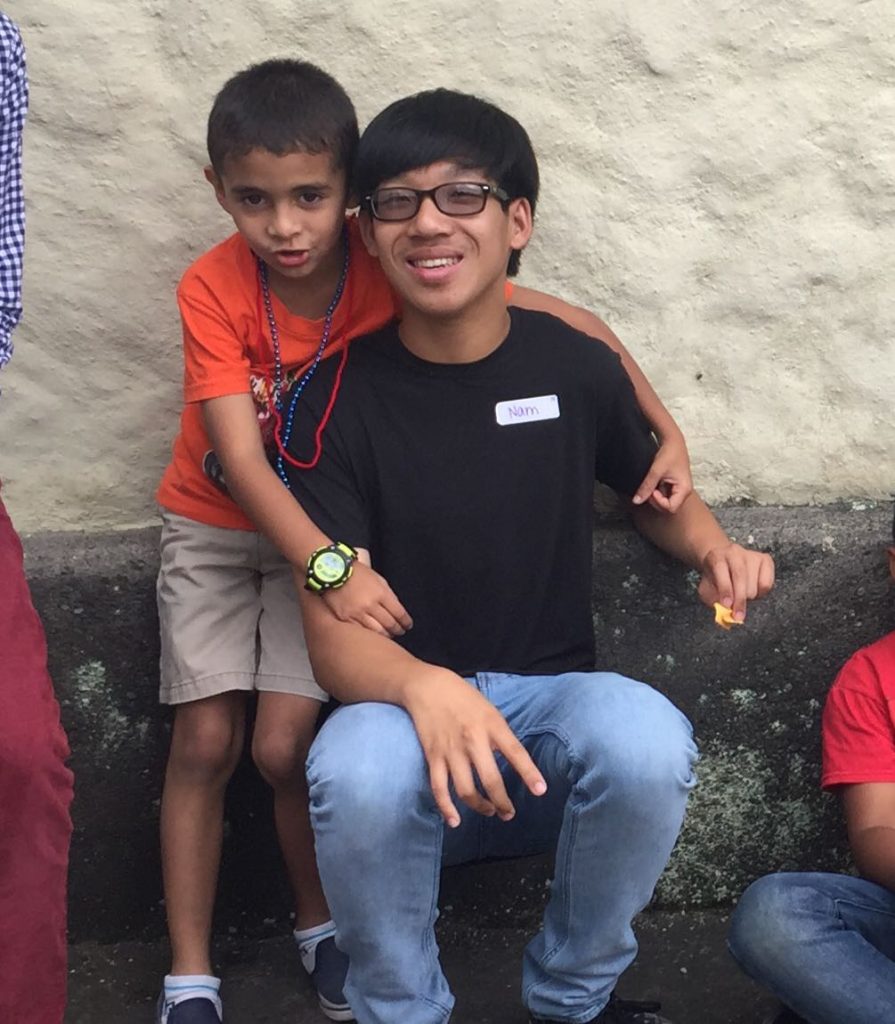 Nevertheless, this is where many participants may begin to experience culture shock because they are frequently being pushed outside of their comfort zones- some more than others. While on immersion, there are a few tips and tricks we give our participants to help them make the best of their experience – or "sacar el jugo," as the ticos say! We discussed the following five traits with the students and how many of them were already exemplifying some of them in order to sacar el jugo!
Flexibility: many exhibited flexibility during our Lapa Green camp because of the different schedule changes that had to happen and the varying group sizes and ages they had to work with.

Positive attitude: a lot of participants kept a positive attitude when experiencing cultural differences with their host families such as food, language barriers, and cold showers. Many chose to think of these differences positively and a way for them to grow.

Openness: participants discussed how they were staying open-minded through these new experiences by trying new foods and categorizing cultural differences as "different," not "weird" or "bad."

Humility: many students admitted they have had to humble themselves throughout their first week. For example, admitting to themselves that they don't know a lot about this place or culture and needing to ask for help with simple daily tasks or with basic conversation topics and phrases.

Patience: this group has MUCHO of this last trait. They have shown their patience through the airport arrivals, figuring out the drop-off process to their host families' houses, and our group lunches of 23 people.
Another part of the CGI immersion experience is being a part of community service work that has a positive impact on the community that we're a part of for our short time here in Costa Rica. That community for us is Santo Domingo de Heredia, a small city about thirty minutes north of San Jose. For this first week on immersion, the high schoolers' community service was helping to run a camp for Costa Rican children ages 5-13 who were on school vacation this particular week. The camp is called Lapa Green and is run at the same language school where the participants take their Spanish classes every afternoon. 2018 was the third year running of Lapa Green and, in conjunction with our Educators Immersion group, these high school participants put in so much work to make it a success! They had to do prep work before coming to Costa Rica, which included choosing an activity to teach to and do with the kids, learn how to explain the activity en Español, buy and bring any necessary materials from the U.S., and find a partner to outline the plan for their activity. Then, once in country, they had one day to prep and ready their stations and practice their activity en Español so they would be ready when the kids came the next day!
The camp was a huge success due in large part to all the work these students put into their activities before arriving to ensure that they were fun and engaging for the Costa Rican children. The high schoolers' stations included: teaching a dance routine, making paper fortune tellers, playing math bingo, designing paper crowns, learning how to play the ukelele, making friendship bracelets, finger-painting fish, playing four square, and doing a volcano science experiment!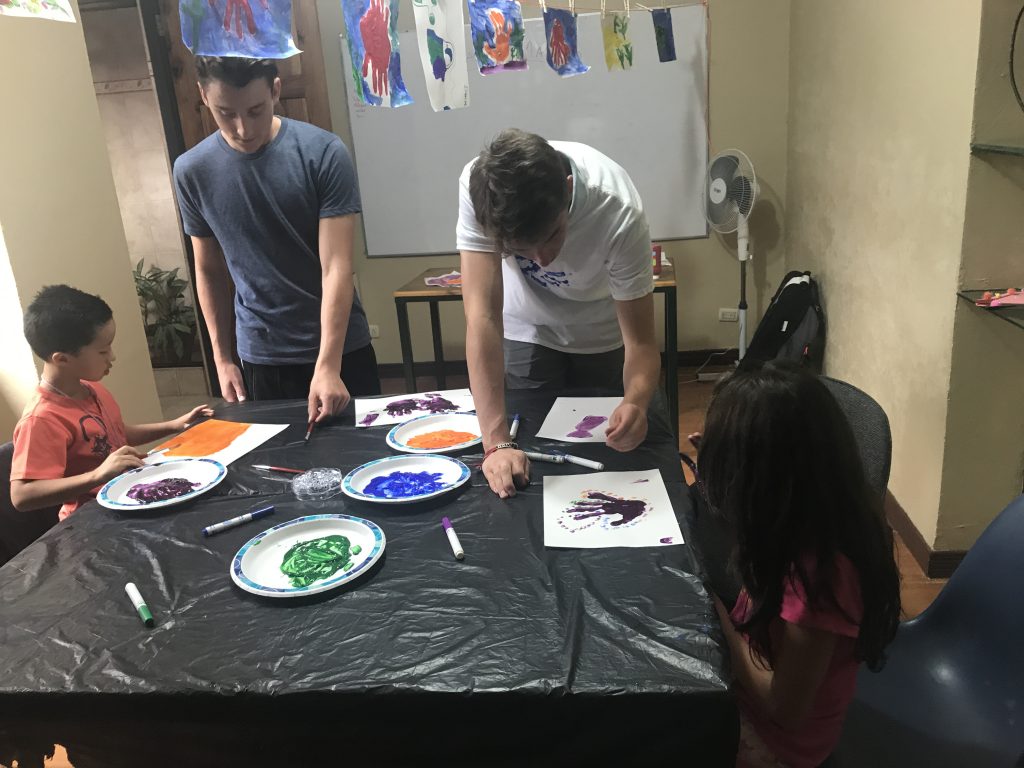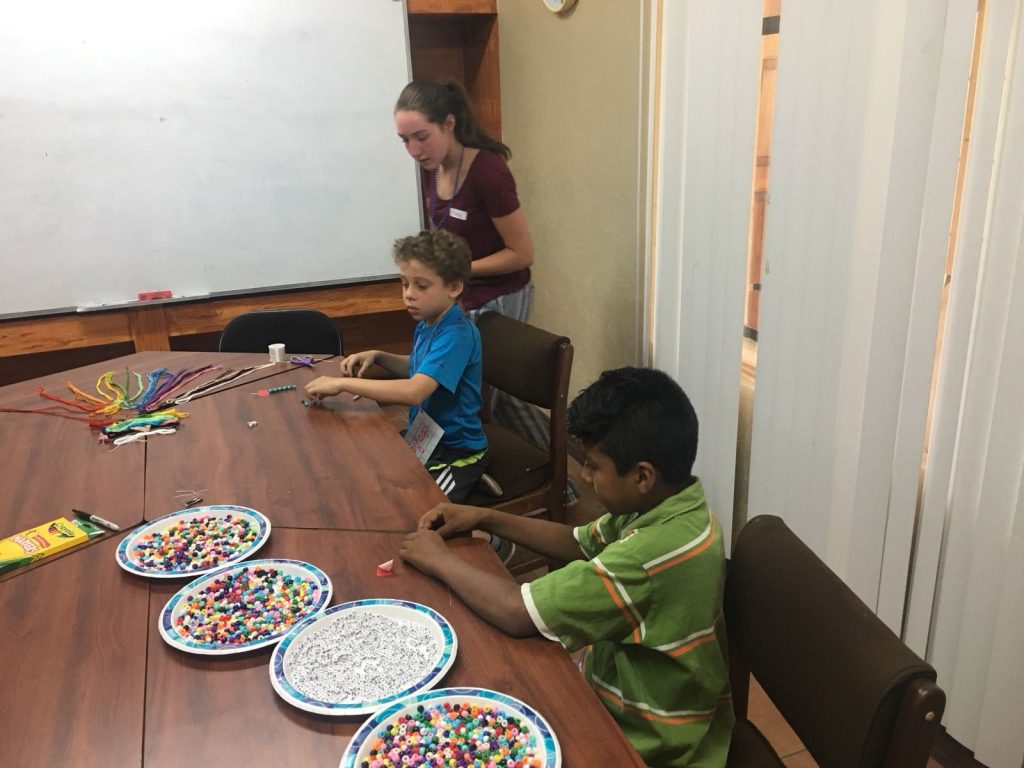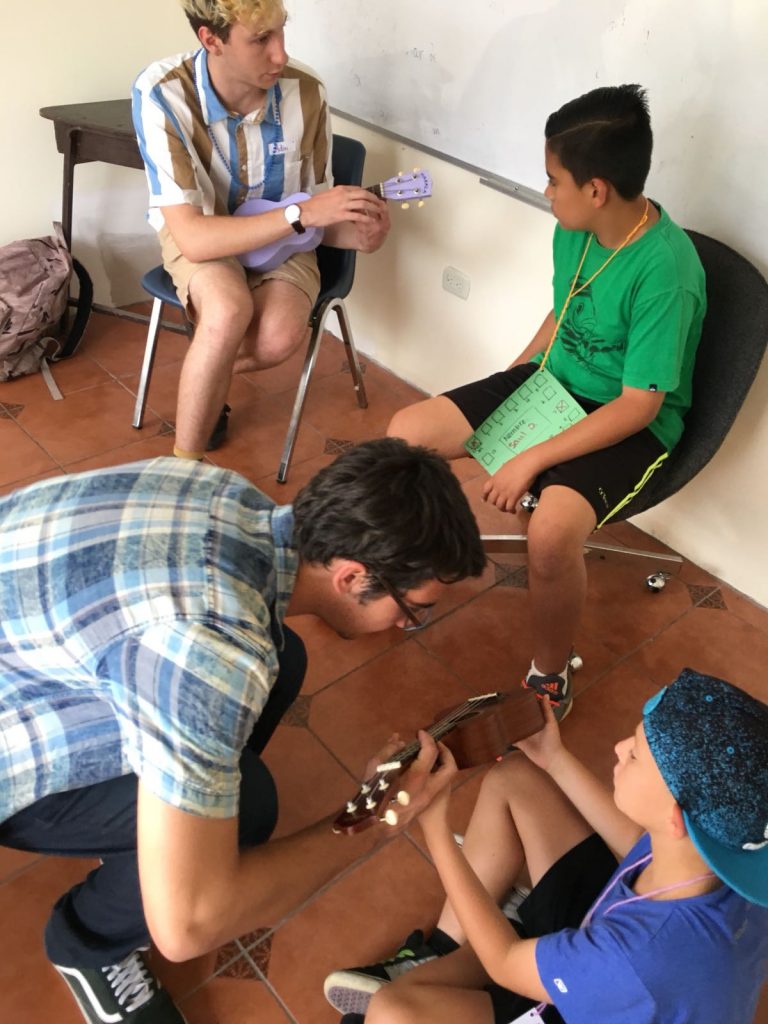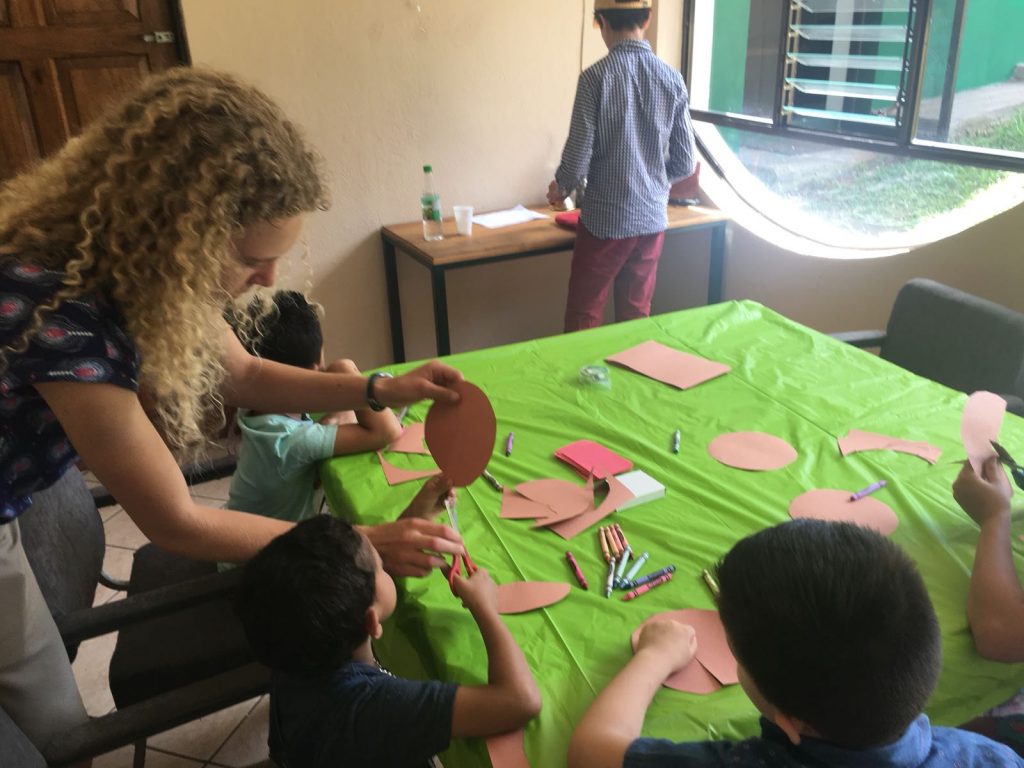 However, the most outstanding part of the camp was on the last day. All of the immersion participants and the campers were standing in a circle and the director of Lapa Verde gave the campers a chance to express their feelings and gratitude for the camp. It was truly increíble to listen to what these children who were five, eight, or ten years old had to say to us. The following were some compliments we received:
-One boy thanked us for the time we had put into preparing the camp
-Another boy thanked us for everything we'd brought with us and shared with them to have this experience
-One girl, who had always wanted to play the ukulele, said her dreams had come true at the camp.
I think it is safe to say our immersion participants have made a lasting impact on this community!
In addition to host family stays and volunteer work, the first week on immersion included settling into their respective Spanish classes and a few other cultural activities: a cooking class and latin dance lesson! After trying Gallo Pinto on excursions and at their host families, students had the opportunity to learn how to cook Gallo Pinto, a very typical Costa Rican dish made with rice, beans, and the special Lizano sauce. Another authentic opportunity students had this week was to try different types of latin dances- merengue, salsa, y bachata! Many were a bit apprehensive about the dance class, but embraced the experience! Check out the video below!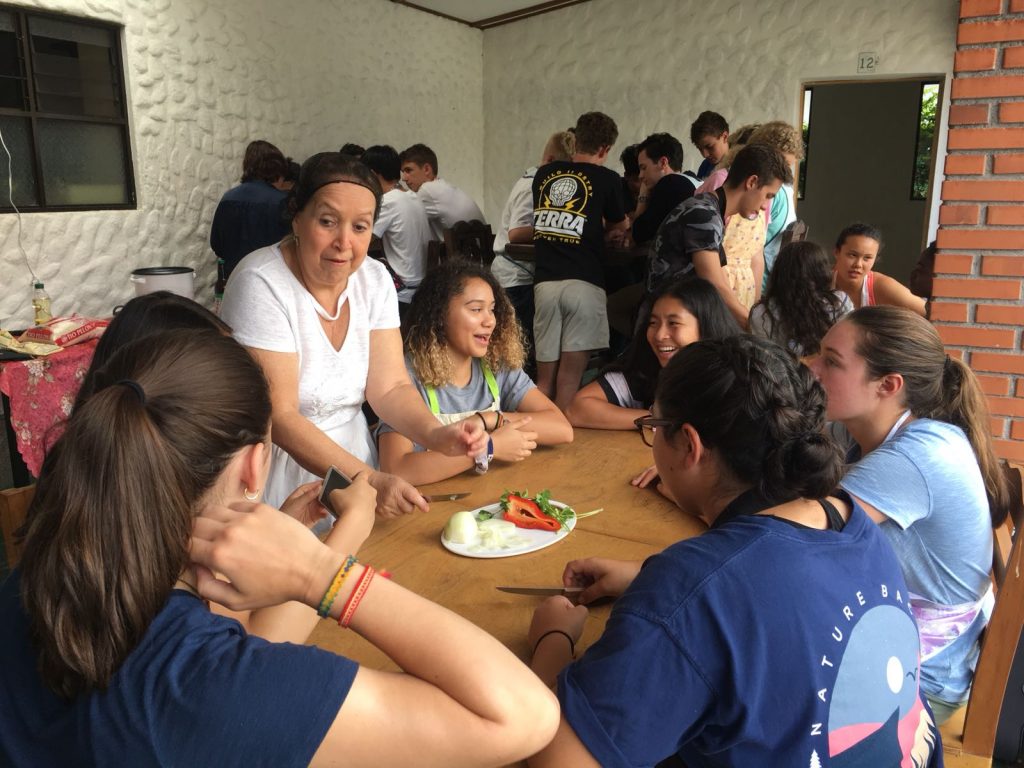 Week one of Spanish immersion program exposes students to a new culture through a variety of community service activities, living with host families, and improves their Spanish through immersive Spanish classes. A great group of kids – now we're off to La Fortuna!