Family Spanish Immersion in Central Valley, Costa Rica: Museums, city tours, coffee plantations, chocolate processing, animal rescue tours, and more!
Our family Spanish immersion in Central Valley location keeps your family in an small outlying city to the capital, where you can explore and live life like a local!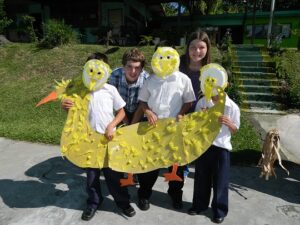 Santo Domingo de Heredia is a quick 20 minutes from the capital city of San Jose. Enjoy the conveniences of the metropolitan area such as a variety of restaurants, coffee shops, and museums to explore, especially the great Museo de Ninos (or children's museum!) while staying in a town with little tourist traffic. Request a volunteer project with our long-standing relationships with local elementary schools at this location. Enjoy the daily view of nearby mountains and in your free time explore town, take a city tour of the capital, watch a local soccer game, or escape to the mountains of Heredia for a coffee tour, tour to learn about chocolate processing, or to see tropical animals like monkeys, sloths and much more on your family Spanish immersion in Central Valley, Costa Rica.
This location is great for:
Families who love to explore
Families who would like the option to incorporate volunteer projects in their immersion
Museums and cultural activities
Connecting to the local community in a small, non touristy town
Optional chocolate, coffee, and animal rescue ranch tours
Exploring farmers markets and central markets
Independent traveling families who would enjoy the option to explore on local transportation, buses and taxis
What does it take to reserve my family immersion trip so we can begin planning our Spanish immersion?
Reserve your spot today! Make your family immersion deposit here: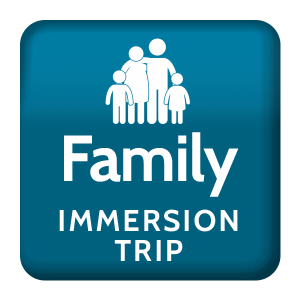 It takes a non-refundable lodging deposit to reserve your trip. The minimum deposit is $400 so that we can begin planning your Family Spanish Immersion Adventure.
How do we get more information and get started?
It's easy to get started – Once you've explored the different locations available for your Immersion trip, simply fill out the following form to let us know which options are best for your family's Spanish Immersion trip to Costa Rica!