Mastering Medical Spanish
A special message from Rory & Leslie about the Mastering Medical Spanish Course!
In just 14 weeks, this course helps you…
Improve your relationships with Spanish-speaking patients
Speaking someone's language (albeit imperfect) generates a personal connection that you can't replicate through telephone interpreters.
It's natural to get frustrated and have some anxieties when you are providing care in another language. Interpreter phones are clunky & communication feels less personal
Improve the level and quality of care your Spanish-speaking patients receive
Every study shows that patient outcomes improve when they receive care in their preferred language.
"Confianza" is the Spanish word for trust, and it's proven to positively impact patient adherence to treatment plans and therefore patient outcomes.
Improve your job satisfaction working with Spanish-speaking patients
Wouldn't it be a great feeling to know that you're taking calculated steps to do all that you can within your time constraints to make a bigger difference?
At Common Ground International, we're all about impacting communities through language. Every moment you spend working on your Spanish has a ripple effect in your community!
Whether you want to, need to, or are trying to meet specific Medical Spanish goals- this course improves your Spanish and your outcomes with patients.
Registration is only open for a few days (through January 26th) and seats are limited! Simply put, this course is going to improve your communication and allow you to better connect with your patients.
MMS Weekly Schedule:
Monday
Tuesday
Wednesday
Thursday
Friday
Saturday
Sunday
Live Practice Sessions:
10a Mountain
7p Mountain
New online lesson opens
Self study & conversation partner practice time
Self study & conversation partner practice time
Self study & conversation partner practice time
Self study & conversation partner practice time
Self study & conversation partner practice time
Live Practice Sessions:
10a Mountain
7p Mountain
New online lesson opens
Self study & conversation partner practice time
Self study & conversation partner practice time
Self study & conversation partner practice time
Self study & conversation partner practice time
Self study & conversation partner practice time
Live Practice Sessions:
10a Mountain
7p Mountain
New online lesson opens
Self study & conversation partner practice time
Self study & conversation partner practice time
Self study & conversation partner practice time
Self study & conversation partner practice time
Self study & conversation partner practice time
Live Practice Sessions:
10a Mountain
7p Mountain
New online lesson opens
Self study & conversation partner practice time
Self study & conversation partner practice time
Self study & conversation partner practice time
Self study & conversation partner practice time
When you join us in Mastering Medical Spanish, you get:
Constant cheerleading, guidance and accountability from Leslie and Rory
Unstuck in your Spanish progress so you can move past your language plateau
A time-tested plan and proven strategy to get you speaking more Spanish
Improved connection and confianza – or trust – from your Spanish speaking patients
Less thinking about Spanish words and grammar
Quicker and more fluid conversations with broader comprehension of Spanish
A laser-focused approach to learning Spanish so that you know you aren't wasting your time on things that don't matter
Reduced anxiety and frustration with not providing the same level of care to your Spanish speaking patients
A better understanding of what your interpreters are saying to your patients and what your patients are telling the interpreters 
Mastery of the 6 essential verb tenses in Spanish that allow you to communicate basically anything you need to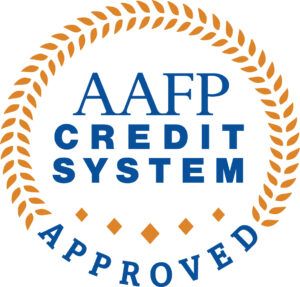 How is this course run? What does it look like?
This is a 14 week course from Jan 27 – May 4, 2021
You choose if you want the 100% Spanish Advanced MMS course or if you want the regular 80/20 Spanish/English MMS course.
The course consists of recorded lessons that you watch on your own time and live lessons to practice conversational skills. (Synchronous and Asynchronous lessons).
Each week we will open an online module for you to work through on your own time. Lessons include downloadables, flashcards, quizzes, audio files, etc.
Each week will will host two live practice sessions on Tuesdays at 10am (Mountain time) and 7pm (Mountain time). You pick the time that works best for your schedule.
The first live sessions are on Tuesday, February 2nd.
You will have 1 year to access all the course lessons and repeat them as often as necessary.
How much does this course cost?
This course costs you just $497.00 for over $2,000 in value.
In addition to the 14 week Mastering Medical Spanish course you get access to…(read bonuses below)
Three bonuses you should know about…
You get LIFETIME access to all of our current prepackaged online medical Spanish courses and any additional courses we put out. That's currently a $731.00 value.
You also get 22 CME and CE credits for the course ($220.00 value) at no additional charge. So if you have educational dollars from your employer or you need to satisfy some accreditation requirements – use them to Master Medical Spanish!
Access to Intercambio Spanish & English Language Exchange to continue your conversational practice with native Spanish speakers after this MMS course is completed. ($396 value)
10 Frequently Asked Questions Answered:
Wondering what MMS looks like on the inside? Take a quick course tour:
If you're wondering what improving your Medical Spanish does for our patient relationships – check out these 3 personal stories on the impact of learning Spanish:
Jim S., MD in Oregon
He's been working on his Spanish for about 5 years and has noticed the following:
He got started speaking Spanish when his hospital switched to phone translation for night shifts – and he was unhappy with the quality of those conversations.
Patients are willing to share more clinically with him now that he's speaking Spanish
Has deeper satisfaction with his patient interactions now that he's able to converse and get to know them.
---
Jessy P., FNP in Colorado
Jessy is a nurse practitioner that works in school clinics and she's been working on her Spanish for the last year.
She got started learning Spanish when she was about to graduate from her NP program
She sees a high percentage of Spanish speakers throughout the week
Families are delighted to speak to her in Spanish even though her Spanish isn't perfect
One high school girl recently gave her a tearful thank you and expressed how much it meant to her that Jessy would put in the effort of communicating in her language for her.
---
Cindy A., MD in Texas
Cindy started learning Spanish when she was took the role of Medical Director at her community clinic and noticed that they were only hiring bilingual staff… and she wasn't bilingual herself. Here is what she's noticed:
She's not fluent but she can function in the clinic
Being able to speak some Spanish has really helped her workflow at the clinic – she doesn't need so much help
She had an amazing opportunity to purchase a catered lunch for her clinic from one of her patients who runs a pupusa shop. It was a beautiful experience for everyone, but it wouldn't have happened if she hadn't connected with the woman in Spanish previously.
---
What are MMS students saying?
Tim D., Sports Performance Coach & Provisionally Certified Interpreter in California
Tim has been speaking Spanish for a while but never took a formal course.
He spends a lot of his day in Spanish
He needs to be accurate in his interpretations
He gives conferences in Latin America
But he's picked up some bad habits along the way that he wanted to work on
After MMS, he feels like he's sharpening his communication and speaking more accurately
Kasey H., RN in Texas
Kasey has been working on her Spanish for the last few years through private lessons and self-study. But it left her looking for more. Kasey shares what she appreciated about MMS:
The instructors knew the vocabulary she needed, and if not, how to find it together
All the time in class to practice functional conversations with relevant vocabulary
Learning how to take technical medical terms and vocabulary and explain them in simpler terms in Spanish
The opportunity to connect with a practice partner outside of class and keep the conversation going
The accountability that a group course provides
Morris M., MD in Colorado
Morris is grateful for the opportunity to participate in MMS because he works with a large Spanish speaking population. He particularly enjoyed:
The integrative instructional and practice model
The asynchronous online lessons and homework
The weekly guided conversational practice with his conversation partners
How the course serves various learning styles (auditory, visual, kinesthetic, etc)
Removing the intimidation of a typical language class and the comfortable non-judgmental learning environment
You've got absolutely nothing to lose – except your window of opportunity.
Our 60 day no questions asked money back guarantee has you covered. If it's not working for you, request a refund and that's that.
Enroll Now to get started on your Medical Spanish journey with Rory & Leslie!
This has been fun, interactive, and educational. It is streamlined to help you learn the most useful information to connect with your patients effectively. Highly recommend.
Arielle Krueger
Westminster, CO
Absolutely loved this course! It is a great way to practice Spanish in a classroom setting, but without the stress of it being a traditional class. With that in mind, it is on you to study the material each week and hold yourself accountable to get the most out of the lecture. If that is your style of learning/studying, then this is 100% the course for you!
Marissa Werchan
Norwich, CT
I have appreciated the varied format of lessons, quizzes, flashcards and interactive elements. I thought it was nice there was a certain amount of structure w/ deadlines, which did help me even though I got more and more behind as the class progressed. I liked the break out sessions during the live lessons where I got a chance to work through challenges w/ others. Also, you are really good at explaining concepts (like the lesson on past tense verbs with different meanings- so useful)
Carrieanne Eyre
Aurora, CO
MMS has been a comprehensive, practical medical Spanish course that provided opportunities to improve my medical spanish and has given me more confidence in speaking with my spanish-speaking patients.
Common Ground International's online Medical Spanish course is very comprehensive and probably the best anywhere for health professionals of all levels. Rory is an amazing teacher and is very responsive to feedback as he is constantly evaluating and changing program elements to meet students' needs. I highly recommend this course!
I really enjoyed this course! My Spanish improved to the point where my patients were complimenting me! I am not fluent (or even close) but I can communicate the basics in Spanish, understand my patients better, and follow the conversation better when using an interpreter. The vocabulary lessons were great, as well as learning about online resources for future use. Rory is an engaging, patient teacher who is responsive and helpful, and feels more like a friend than an instructor—but who is a knowledgeable, talented educator. He really goes the extra mile to answer questions and make sure everyone is learning the best way they can.
Colette Russen
Brooklyn, NY
Excellent course. Very relevant to medical practical Spanish. Good learning styles with a mix of written and audio experiences. Practice sessions were very helpful and made me more comfortable. Rory was able to make sure to align levels live so you didn't feel like you were talking beneath or above your level. Able to do my own, so if I had to skip a week, I could make it up or keep up in other ways. Would do this again.
Marian McDonald
Allenstown, PA
Mastering Medical Spanish
More Frequently Asked Questions
What does this course include?
A 14-lesson online medical Spanish course that takes a deep dive into all the essential components of everyday clinical encounters with patients. See the course outline & lesson release schedule here.
Weekly live Q&A and practice sessions on Tuesdays: 10am & 7pm Mountain Time
Lifetime access to all of our pre-packaged online medical Spanish courses.
Lifetime access to the private Mastering Medical Spanish facebook group .
What if I get in and decide that I don't like it?
You have 60 days to decide if you like it or not. If you decide the course isn't right for you, we're guaranteeing you a no questions asked refund.
How does this Mastering Medical Spanish course work?
Every week starting Wednesday January 27th we'll release a lesson for you to watch and learn from in the Mastering Medical Spanish online course.

The following Tuesday (starting February 2nd), we'll have our live practice sessions as a group. This is when we'll have live Q&A and live small group practice sessions online. These practice sessions will be at 10a & 7p Mountain Time
What sort of technology do I need to access the course?
You can access the online course, the live practice sessions, and the conversational partner practice with your smart phone, tablet, laptop or desktop computer.

Our live practice sessions are on the zoom platform – here is where you can download the app for your mobile device, and the program for your computer.

Apart from your computer, all you really need is some earbuds with a mic so that sound quality is good.
What level is this course appropriate for?
All levels. Our online lessons are leveled down for beginners and leveled up for intermediates.
If you're advanced, you have the Advanced level custom designed for you.
During the live practice sessions, we'll pair you with similar leveled learners for practice at your level.
Is the course accredited?
Yes. We offer 22 CE credits for nurses and 22 Category 1 CME credits for providers.
Can I still get a certificate of completion if I have to miss a couple sessions?
Yes, we'll send you a certificate of completion after the course concludes based on your completion of the online lessons + the hours you attend the live practice sessions.
Is it worth it if I can't make any of the live practice sessions?
This is exactly why we maintain the private MMS Facebook community. As long as you walk through the weekly lessons and take the initiative to connect with a conversational partner there, you can work through the lesson content and the content of the practice sessions no problem. You can still make great advances without the live practice sessions, but in the end you have to be a little more self-motivated to make sure you're still practicing.
Who will be teaching the classes?
Rory & Leslie Foster and Andrea Giganti will be teaching the classes.
When is the next session that you'll offer?
We offer MMS 2 times a year: fall semester and spring semester. So, we routinely have a September start and a January start. We hope you can fit it in this time around!