CVHS Spanish for Leadership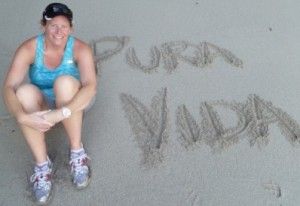 CVHS Spanish for Leadership Costa Rican Adventure!
Join Señora Bleess and other Castle View High School students on an amazing Spanish adventure for 2 weeks in 2013! The goal of this program is to get you speaking everyday Spanish in real-life situations. A message from Sra Bleess:
"Costa Rica…beautiful, magical, PURA VIDA! I am so excited to be able to go with my students on this incredible journey through one of the most beautiful places I've ever been to! This trip is not only full of wonderful scenery, pristine beaches, lush rain forests, and exotic plants and animals. It's also packed with cultural experiences that will help you become a more confident, well-rounded speaker of Spanish. We can always take a sight-seeing trip, but on this trip we will be doing much more than that. We will be living and working side-by-side with Costa Ricans to get an inside perspective on their culture. This trip will be an incredible asset to anyone who plans to continue to use Spanish in their future…for career or personal purposes!"
Click below for a snapshot of what this summer travel program will include!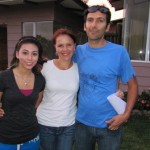 You have 5 nights with your Costa Rican host family. You will spend time with them from late afternoon to mid-morning getting to know them and seeing daily life San Isidro de Heredia. Most of our host families don't speak English, so this is the perfect opportunity for you to get comfortable with conversational Spanish! You can expect to have your own bedroom, share a bathroom with some or all of the rest of the family, and be a 5-10 minute walk away from the church and town plaza in San Isidro. The experience of living with a host family is always one of the bright spots of a language immersion program!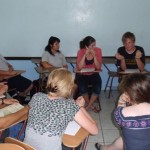 It is extremely valuable to work with your peers from another country. Not only are you forced to communicate with each other as you're working to meet common objectives, you learn so much about the day to day life as a student in that country! It is a rich experience, and our students always walk away with a broadened global perspective on life, and usually a true appreciation for the many inherent benefits of growing up as a teen in the United States. Some of our students are still active Facebook friends with their Costa Rican peers years after traveling and working with them!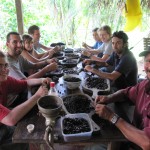 Did you know that chocolate comes from the seed of a fruit that is also edible? You will spend 2 nights at a rural family-run chocolate farm. Here you will sample the simplicity and beauty of rural life in a developing nation. You will see and participate in the chocolate making process from bean to bar: learning how to harvest, roast, shell, grind, and then make all sorts of organic chocolate candy!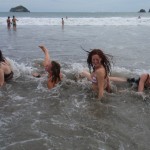 Manuel Antonio is our most favorite beach in Costa Rica. Not only does it have a small-town family-run feel to it, it is home to Costa Rica's first national park. You will spend 2 nights here at the beach after your days at the Chocolate farm. The national park in Manuel Antonio is like stepping into a zoo with no gates or fences. You will see monkeys, sloths, lizards, iguanas, spiders, snakes, and more as you hike though the park and enjoy swimming in the private coves of the national park.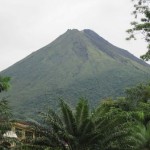 Arenal Volcano is in the town of La Fortuna. This small town in the central volcanic region is a must visit when traveling to Costa Rica. Here you will spend 2 more nights of your trip while you zip through the jungle on a thrilling canopy tour, relax in the thermal pools of Baldi Resort and spa, hike down to the bottom of a waterfall and swim in its pools, and take a night hike to see the volcano erupting!
*This itinerary is our current ideal scenario. Itinerary may adjust slightly to accommodate for flight availability and other variables.
Saturday 6/1/13

10pm Meet at DIA

Fly overnight on Frontier flight to Costa Rica

Sunday 6/2/13

AM: Arrive Costa Rica & get settled into Host Family

PM: Orientation to San Isidro de Heredia

Monday 6/3/13

AM: Volunteer activity

PM: Heredia Market tour

Tuesday 6/4/13

AM: Volunteer activity

PM: Dance Class

Wednesday 6/5/13

AM Volunteer activity

PM: Group or Host Family activity

Thursday 6/6/13

AM: Volunteer Activity

PM: Group or Host Family Activity

Friday 6/7/13

AM: Transfer to Chocolate Farm

PM: Orientation

Saturday 6/8/13

Chocolate Farm: Chocolate harvesting

Sunday 6/9/13

Chocolate Farm: Chocolate processing

Monday 6/10/13

Chocolate Farm: Trapiche and basket weaving

Tuesday 6/11/13

AM: Transfer to Manuel Antonio

PM: at Beach

Wednesday 6/12/13

AM: National Park in Manuel Antonio

PM: Afternoon on Beach

Thursday 6/13/13

AM: Beach

PM: Transfer to La Fortuna

Friday 6/14/13

AM: Zipline Canopy Tour

PM: Baldí Hot Springs

Saturday 6/15/13

AM: Waterfall Hike

PM: Return to Central Valley

Sunday 6/16/13

Fly home
Estimated Costs: $2,900 – $3,000
What's included:

Flights
Lodging
In-country transportation
Breakfasts and dinners
Travel insurance

What's not included:

Lunches (about $5 – $7 per day)
Airport exit tax (currently $28.00)
Airline baggage fees (depending on airline)
Tips for Guide and Driver in country: ($28 – $42 for driver per student & $42 – $70 for guide per student)
Additional spending money