This Spanish Immersion opportunity is the perfect program for the adult learner who wants to improve their Spanish skills for professional and/or personal purposes.
This Spanish Immersion program is for individuals who are invested in gaining (more) Spanish proficiency and cultural knowledge though living, studying and engaging with the local culture in a small (non-touristy) Costa Rican town. Join us on this incredible personal and professional growth opportunity. Registration is open through April 2016.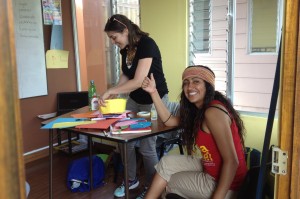 Program goal: This Immersion program is specifically designed to improve your Spanish communication skills for professional and personal purposes.  This opportunity is for the active learner with the goals of gaining Spanish proficiency and cultural knowledge. All levels of learners are welcome from beginning to advanced. Whether you are a business professional that could learn Spanish as a tool to better serve your clients, a stay-at-home parent that has always had this goal, or work in a community with a high percentage of Spanish speakers, this program is for you!
This experiential learning opportunity provides learners with intensive Spanish language and cultural learning in its natural context. Experience tangible results in your Spanish speaking skills and cultural understanding while:
Attending small and intensive Spanish classes differentiated by ability

Gaining cultural understanding through living with a Costa Rican family
Participating in relevant, sustainable and language rich community engagement projects
Exploring the beauty of Costa Rica while visiting national parks and beaches in your free time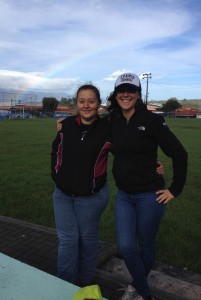 Lodging: You will stay with a Costa Rican host family for the duration of the program. This Spanish immersion program is set in a small town of about 4,000 residents in Costa Rica. It is a residential community, not a tourist attraction – so there are no hotels in town! Your host family will take care of all of your basic needs: provide you with a private bedroom, share breakfast and dinner with you, and wash your clothes.
Spanish Immersion Classes: Our intensive Spanish classes are just that, intense and super relevant!  Intensive, because they are with native Spanish speaking teachers trained in second language acquisition and the class sizes are small (max. 6 students per class).  RELEVANT because they are designed with your goals in mind and allow for many communicative opportunities to practice the Spanish that you need to know! Four hours of Spanish classes a day will strengthen and support the foundation of a rich immersion experience. You will take a Spanish placement test upon arrival to ensure that you're working on exactly the grammar and vocabulary items at your level.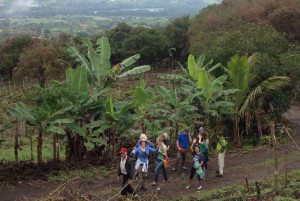 Community Service Opportunities: Community service is a vital component in the Spanish Immersion for Adults program. Our "collaborative community engagement projects" allow for a deeper level of Spanish and cultural learning that most travelers do not get while visiting other countries. In addition to filling a real need in the local community, our service-learning projects are designed to greatly improve your Spanish! Helping others has the potential to take your Spanish to the next level!
Important Details
When: June 4th- June 25th 2016
Where: San Isidro de Heredia, Costa Rica
Lodging: Host Families
Accrediting College: Colorado Mountain College
General Program Itinerary: Each week will consist of:
Stay with a host family, two meals per day and laundry once a week included

20 hours of Spanish instruction in small classes (2-6 students/class)
Planning and language preparation for service learning activities
Service Learning/Community service projects
Free weekends to travel or spend time with your host family
Service Learning Activities/Community Service Projects for Summer 2016:
Week 1:

Visit la Carpio, an immigrant community of San Jose, and work with the community children on a project defined by a local sustainable NGO

Week 2: 

Visit a rural elementary school and work with the children on study skills and literacy

Week 3:

Visit an organic farm and learn about sustainable living while lending a hand with the farms' ongoing projects
Register Today!