About Common Ground International
Common Ground International's Mission and Vision
Common Ground International impacts communities through language. We help professionals navigate bilingual environments and help students prepare for bilingual environments because we know that communicating across cultures helps you make a difference in the lives of others in your community. We provide industry-specific Spanish and English Language training and language services to individuals, professionals, and organizations that help remove the language and culture gaps that exist in the workplace. We help you communicate clearly with your team and with your clients so that you can operate more productively and efficiently.
What we offer
Each of Common Ground International's language solutions are specifically designed to help individuals and companies better manage their diverse workforce, and improve their service to current and potential clientele.
We specialize in Practical and Industry Specific:
---
Founders & Owners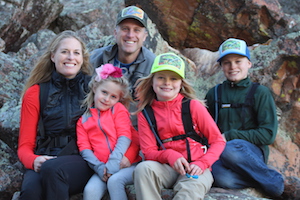 Rory and Leslie Foster founded Common Ground International in the fall of 2001 while they were teaching Spanish at Alexander Dawson in Lafayette, Colorado.  Leslie was teaching middle school Spanish, and Rory was teaching Kindergarten – 6th Grade Spanish.
Some friends, who were about to start clinical rotations in their Doctorate of Nursing program, requested specialized Spanish classes to help them be more successful in their rotations. The medical Spanish classes were a raving success, and the idea was born to form a company dedicated to helping students and professionals use Spanish in practical settings.
Over the years the idea has expanded to include other professional industries apart from medicine, helping high school Spanish students graduate with real Spanish conversational skills, American English training for professionals around the world, document translation, and Spanish – English interpreting services.
Rory and Leslie now have a bilingual family, and a wonderful team of language professionals here in Colorado and throughout Central America that they enjoy working with as they carry out Common Ground's mission. You can learn more about Rory Foster on Facebook, LinkedIn, & Google +.  Follow Common Ground on Facebook & Twitter

---
Abby Wagner – Spanish Specialist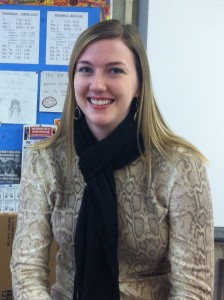 Abby is a Colorado native who started her language journey in the classroom in the 7th grade.  She very quickly fell in the love with the Spanish language and the culture.
She continued her Spanish study throughout college and studied abroad in the Dominican Republic.  She lived with the most wonderful host family and got to speak Spanish every day.  Being immersed in the language allowed her to hone her skills while also experiencing the local culture.
Being inspired by the wonderful teachers she had in her life, she decided to take her skills back to the classroom and she currently teaches high school Spanish in Jefferson County.  She loves working with students of all ages and enjoys sharing her knowledge with any willing learner.  Since she's not a native speaker, she is living proof that anyone can learn Spanish! Outside the classroom, she loves to experiment in the kitchen, try new restaurants and read on her Kindle.
Misty Davidson- ESL Specialist
Misty Davidson was born in New York City but raised in Denver.  She majored in French at the university, but then ended up teaching special education for thirty years in Denver Public Schools. Upon retiring, Misty discovered her new passion, teaching ESL.
Misty has lived in France, Switzerland, and Israel. She has traveled throughout Europe and speaks fluent French and survival level Spanish and Hebrew. She enjoys meeting people from other cultures and learning from them. When she's not working, you can find her reading, writing, cooking, and traveling.  She is always up for trying out a new adventure.
Misty lives in Denver with her husband, Ed, and her cat, Topaz.  Misty and Ed have two adult sons who live in California and Chicago.
---
Cate Phipps-Orive – Spanish Specialist
Cate's life with Spanish began when she was a little girl and first traveled to Mexico where she later ended up living for 15 years as an adult.  She has been teaching Spanish in Colorado since 2002, and she loves working with adult learners. Being able to share in the language development of adult professionals who strive to improve their skills and apply them everyday within the community is something she finds very fulfilling.
Cate finds adult learning focused, fun, and very dynamic, and especially meaningful because it's learning with a purpose and a vision! Cate is always inspired by the level of commitment she sees in class. She particularly enjoys building communities of practice that have a real effect on improving the quality of healthcare services in Colorado.
Raleigh Starbuck – Spanish Specialist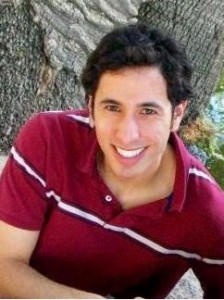 Raleigh's interest in languages began when he was young. He would read foreign phrasebooks for fun and would memorize random words and phrases. When he started taking Spanish classes in school, he was hooked. He went on to major in Spanish and Portuguese at the University of Arizona where he also minored in French and taught himself some German. He also attended graduate school at the same institution and earned his Master's degree in Hispanic Linguistics. Raleigh has worked as a Spanish instructor at both the university and high school levels and has also worked as a freelance translator. He loves traveling and has visited Spain, France, and has taken several trips to Mexico.Raleigh loves teaching and learning foreign languages and would love to help you learn them as well. As a linguist, he has a good understanding of how people learn a language and the problems that students have in the process. He knows that learning a language can sometimes be a challenge (especially for adults), but believes it is well worth the effort and that anyone can do it with dedication and a knowledgeable teacher to guide them. He would love to get to know you and help you be successful!
During his free time, Raleigh enjoys outdoor activities and especially likes visiting the zoo. He loves animals and while at home, he often spends time taking care of his own "zoo" of many pets.
---
Karen Quintero Castañeda – Un Poco de Todo Specialist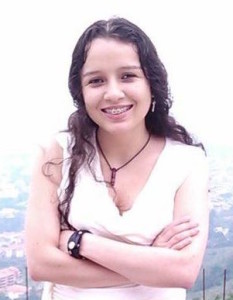 Karen is a Venezuelan journalist who is currently living in Argentina. After spending one year in Ireland as an English language immersion program student, she gained interest in the education field and started working with students and teachers over the world.
She has traveled throughout Europe and speaks high-intermediate English and survival level Italian, French and Portuguese.
Karen loves reading fiction and non-fiction books and walking around the city to discover the real jewels on it (bookshops, coffee shops, parks and squares, and a big etcetera). She continues learning English to reach the fluent level very soon and  is also learning piano during her free time.
---
Common Ground International: Spanish and English Language Solutions