Success! That wasn't a very hard quiz, but you ROCKED IT like a super-hero!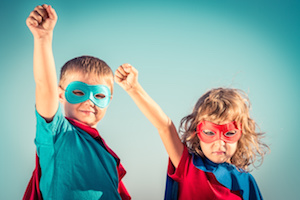 What did you learn from it?
The questions that we built into this brief little quiz are very intentional. Here is what we think about the answers and what they might mean for the type of program you look to invest your time, energy and resources into.
Question 1: Have you done language immersion before?
Language immersion does really interesting (and sometimes challenging) things to you. If you've participated in one before, you know what we're referring to. If not, you have some things to think through so you don't derail your experience by external factors. If you choose to travel with Common Ground – we'll be sure to prepare you well with some helpful tools to stay happy, healthy, and productive on your trip
Question 2: Have you participated in a medical mission trip before?
Definitely not a requirement for any of our programs. Medical mission means a lot of things to different people, so we should probably clarify our program. Common Ground has Christian roots as a company, but our programs and medical outreach work abroad is neither focused on nor exclusive to a particular faith. We do good work in underserved communities because we like to and it allows our clients to build on their language proficiency in a meaningful context for everyone.
Medical mission also brings up the idea of clinical work with the underserved (often in very rural areas, meeting urgent care needs, etc). Our work abroad is rarely clinical, if ever. We focus on pt education that gives our target populations a better understanding of health and healthy living that fits their situational and cultural realities. Our work helps people live healthy lives in the midst of poverty.
Question 3: Rigid travel dates?
We invest a lot of infrastructure and coordination into our Medical Spanish Immersion programs. Therefore, we are unable to duplicate our programs during our "off seasons". Currently we run programs during the following months of the year: January – February & End of June – End of July
Qustion 4: Primary purpose – most important component of travel?
Touring and fun: If this is your main purpose, you may feel held back by the language work and community work that we do Mon – Fri. We usually stay super-busy Mon – Fri and only keep the weekends free for touring
Improving Spanish for enhanced professional work back home: This is the whole purpose of our program! If this is your goal – you want to really take a close look at what we do abroad!
Providing medical care abroad: We don't really do this much at all because we don't have any current partnerships abroad that allow us to provide medical care in a sustainable and responsible way. If this is your primary objective, keep looking – there are tons of these programs out there.
Question 5: Best lodging situation?
Hotel: We use hotels for weekend travel only. Since our programs are focused on language development, we don't want you isolated.
Dorm: We don't have or use dorms for participants to stay in. Since our programs are focused on language development, we don't want you staying with other English speakers.
Host Family: Host families are an integral part of our programs. We like them because they give you access to local culture and 24hr language immersion.
Question 6: Touring on the weekends?
DIY Travel: Totally doable! Keep in mind that DIY travel is slow and doesn't always end up like you envisioned it. That's okay because DIY travel is really more about the journey than the destination. As long as that's your expectation, we like DIY travel because it keeps you speaking and problem solving in Spanish!
Maybe guided: Totally doable! If you want help setting up the logistics of private transportation to and from destinations and have the option to include a guide for portions of the trip, this can be arranged.
Top-line tourism: Totally doable! There are amazing spots to visit in Costa Rica and everywhere you go there are 4-5 star lodging options. Most of our participants don't travel this way, but we'll be happy to point you in the right direction if this what you're looking for.
Question 7: Most important goals & urgent questions?
We'll take a look at these answers that you submitted and definitely follow up with an invitation to have a "good-fit" conversation and answer any questions that we can at this point.
Thanks again for your continued interest in going abroad. It's an amazing experience and can have a massive impact on your language abilities – which in turn has a massive impact on your care of the limited English patients that you see in your community back home.
Contact us if you have a burning question that we need to answer for you!