Family Spanish immersion in Manuel Antonio: White sand beaches, national park hikes, monkeys, monkeys, did we say monkeys?!
Manuel Antonio has the country's most visited national park, and for great reason! A short hike leads you to pristine white beaches where you can swim and see a variety of monkeys, sloths, and other tropical critters up close!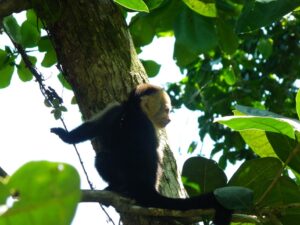 If you're planning on family Spanish immersion in Manuel Antonio, you can expect to study Spanish high on the hill in open air classrooms that allow you and your family gorgeous ocean views as you learn, all the while feeling the ocean breeze. Spend your free time simply soaking up the sun and romping in the waves on the beaches of Manuel Atnonio, or choose to partake in a variety of optional tours and activities around the area or on the ocean. Don't forget to pack your shorts and flip flops on your family Spanish immersion in Manuel Antonio!
This location is great for:
The family who is hoping to relax while learning Spanish!
The spectacular Manuel Antonio National Park
Beach vacationing, swimming and sunbathing
Surfing and boogie boarding
Paddle boarding, parasailing
A variety of optional tours and excursions on the ocean and to nearby locations such as mangroves and waterfalls.
What does it take to reserve my family immersion trip so we can begin planning our Spanish immersion?
Reserve your spot today! Make your family immersion deposit here: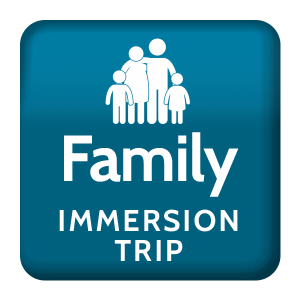 It takes a non-refundable lodging deposit to reserve your trip. The minimum deposit is $400 so that we can begin planning your Family Spanish Immersion Adventure.
How do we get more information and get started?
It's easy to get started – Once you've explored the different locations available for your Immersion trip, simply fill out the following form to let us know which options are best for your family's Spanish Immersion trip to Costa Rica!