I'm thrilled to have you join me inside the Intercambio Spanish Challenge Week!
Real quick- check your email inbox and make sure you have the official welcome email from me (Lfoster@commongroundinternational.com). If you do not, please check your SPAM or promotions folder. ¡Gracias!
¡¡¡IMPORTANTE!!!
Do these 3 things ASAP!
Mark Your Calendar
April 10-14, 2023
Check Your Email
Make sure emails from Common Ground International are in your inbox. If you have not received a confirmation email, check your spam. Email LFoster@commongroundinternational.com
Go through the challenge in community! Meet others who share your same Spanish learning Goals. Opens In September
Challenge Schedule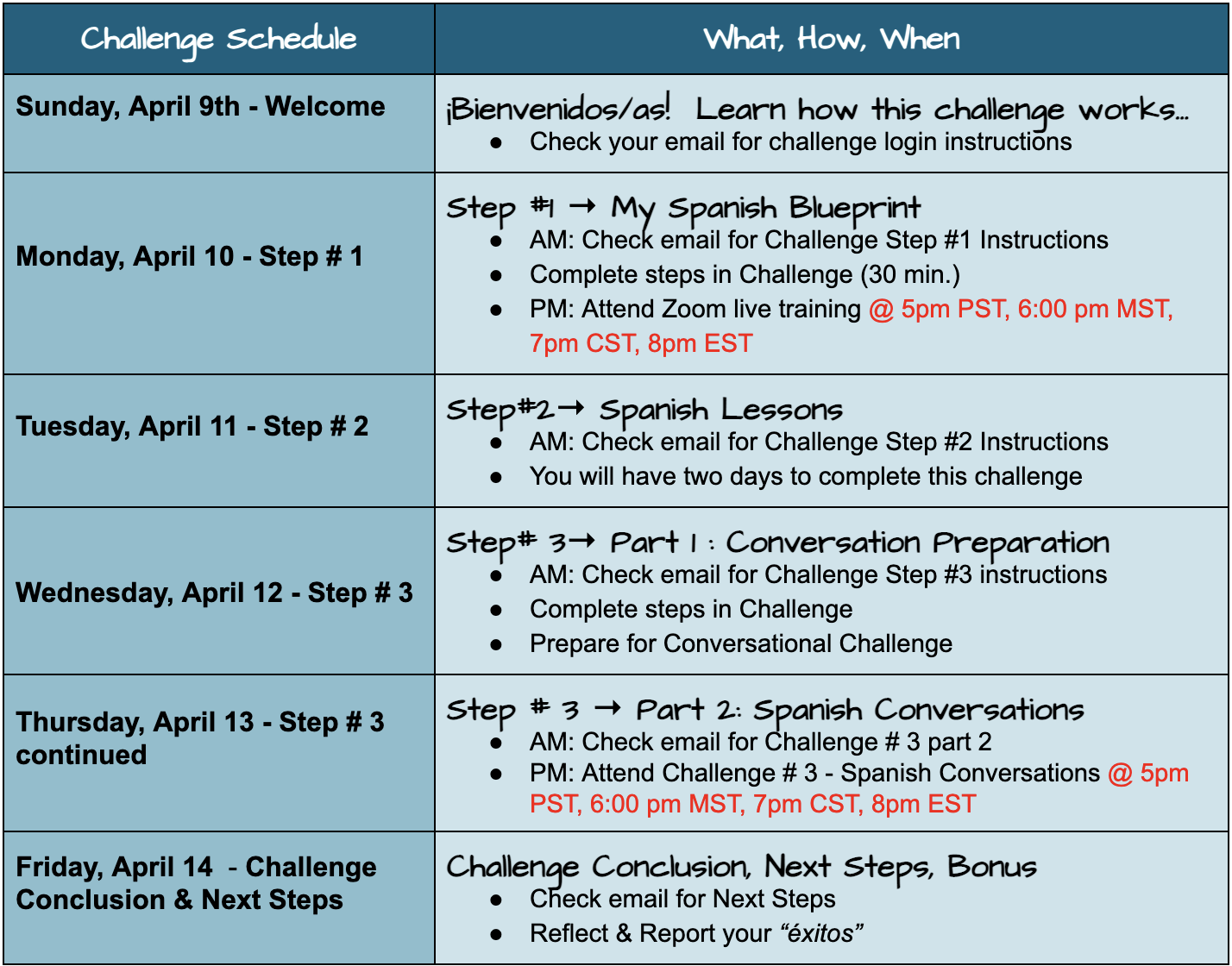 Get more challenge Information here and be sure to check your email!
https://commongroundinternational.com/learn-spanish/free-3-step-challenge/
Drop me a comment below, I want to know…"How are you currently practicing your Spanish?"
I look forward to seeing you soon! ¡Nos vemos pronto!
Oh, 1 more thing…Invite a friend to go through this challenge with you!
Send them this link: https://commongroundinternational.com/learn-spanish/free-3-step-challenge/