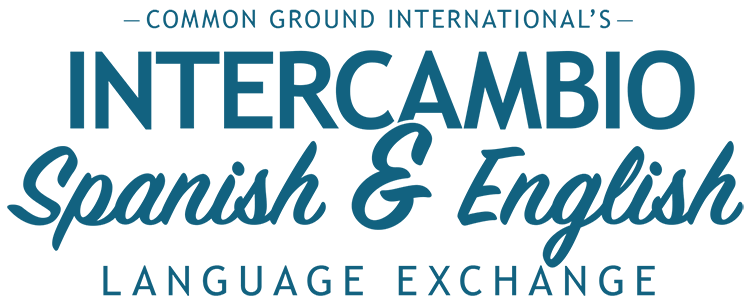 What are my next Steps? ¿Cuáles son los siguientes pasos?
| | |
| --- | --- |
| ✅ STEP 1: Check your email and read your official welcome email with next steps! If you did not receive this email, email Leslie at lfoster@commongroundinternational.com | ✅ PASO 1: ​Verifica que recibiste el email oficial de la bienvenida con tus próximos pasos. Si no lo recibiste, manda Leslie un email lfoster@commongroundinternational.com |
| ✅ STEP 2: Complete the Miembros nuevos START HERE onboarding lessons by NOv. 7th. This module will set you up for success in Intercambio. | ✅ PASO 2: Completa la lección Miembros nuevos START HERE antes del 7 de NOV. Esta lección de inducción te llevará a tener éxito en Intercambio. |
| ✅ STEP 3: New Members Orientation Nov. 7 @ at 5pm PT, 6pm MT, 7pm CT, 8pm ET. Here is the Zoom link to join orientation and password: SpanEng | ✅ PASO 3: ¡Anota la fecha! Lunes 7 de noviembre Orientación Oficial para Nuevos Miembros y el Tour por Intercambio a las 7pm CDMX, 8pm hora New York . Este es el enlace de Zoom para unirte a la reunión y la contraseña es: SpanEng |
| ✅ STEP 4: Join the private Intercambio Facebook Group for members and introduce yourself in the group | ✅ PASO 4: Únete al grupo privado oficial de Intercambio en Facebook para miembros y preséntate. |
YOUR NEXT STEP 👣
Start the New Members Onboarding Lesson TODAY and complete it before new Members orientation!
Empieza la lección para miembros nuevos HOY y termínala antes de la orientación para miembros nuevos el 7 de Noviembre.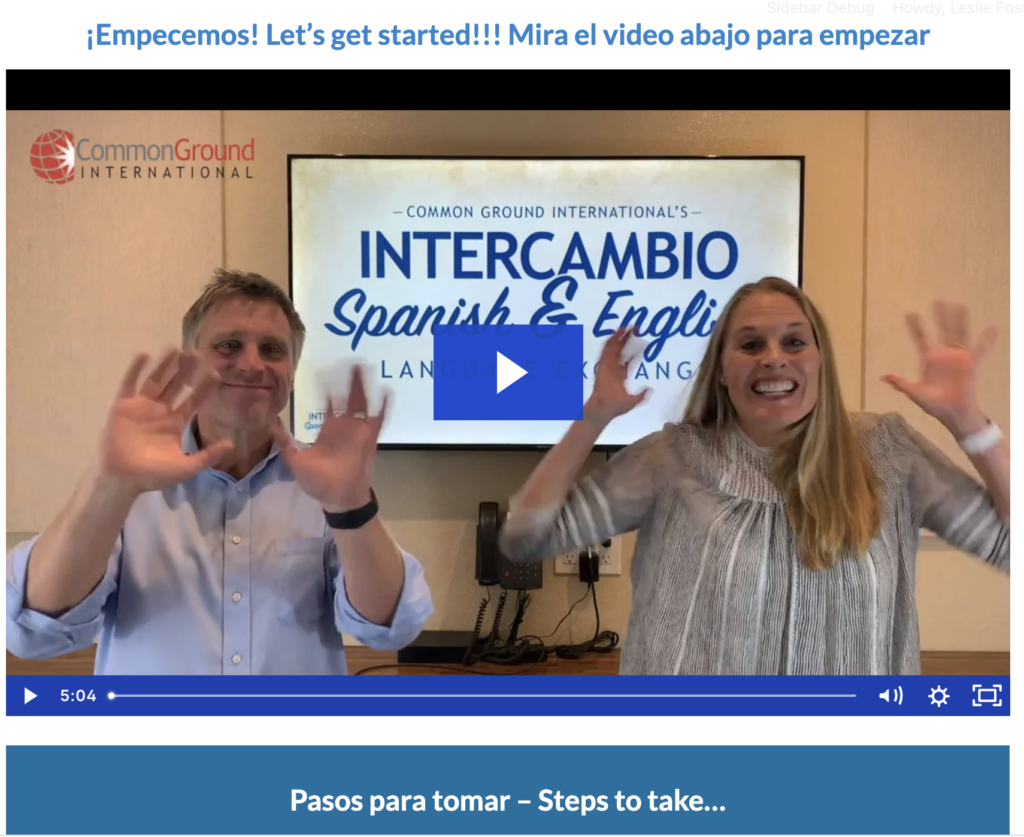 Zoom link: us02web.zoom.us/j/83478314270?pwd=SEo2M1FtYUdTWmZsbW91S0tpSkNMQT09
Remember, poco a poco you can improve your Spanish / English conversational skills. ¡Nos vemos en Intercambio pronto!
👍 El equipo de Intercambio